Did you know he's wearing Louis Vuitton? And what's with the wand?
Taher Shah of 'Eye to Eye' fame is back with a new track, and it's called 'Angel.'
A couple of days ago Shah had announced that he'd be releasing a song and had posted a promo picture — of himself wearing a set of angel wings — on his website. He even tweeted about it.
Today he made good on his promise.
Watch the video here:
The track has quickly gone viral and captured the er, imaginations of many — right now its the top trend on twitter. In it, Taher is dressed as an angel, driving home the point that he is "mankind's angel."
The song is five minutes long and we won't fault you if you couldn't make it through the whole thing.
In fact, we'll make it easy for you by breaking down exactly what you need to know about 'Angel'... here are 5 key moments you may have missed.
1) Taher Shah's got some serious swag
Close examination of the video yields this information: Taher Shah likes his loafers with a side of Louis Vuitton. Yep, the luxury brand's iconic logo is visible on his shoes.
And that isn't the end of it, at a later point in the video he wears a gold locket in the shape of an 'E.' Or is it a 'T'? Or both?
2) Taher Shah's lady angel actually wears two different angel costumes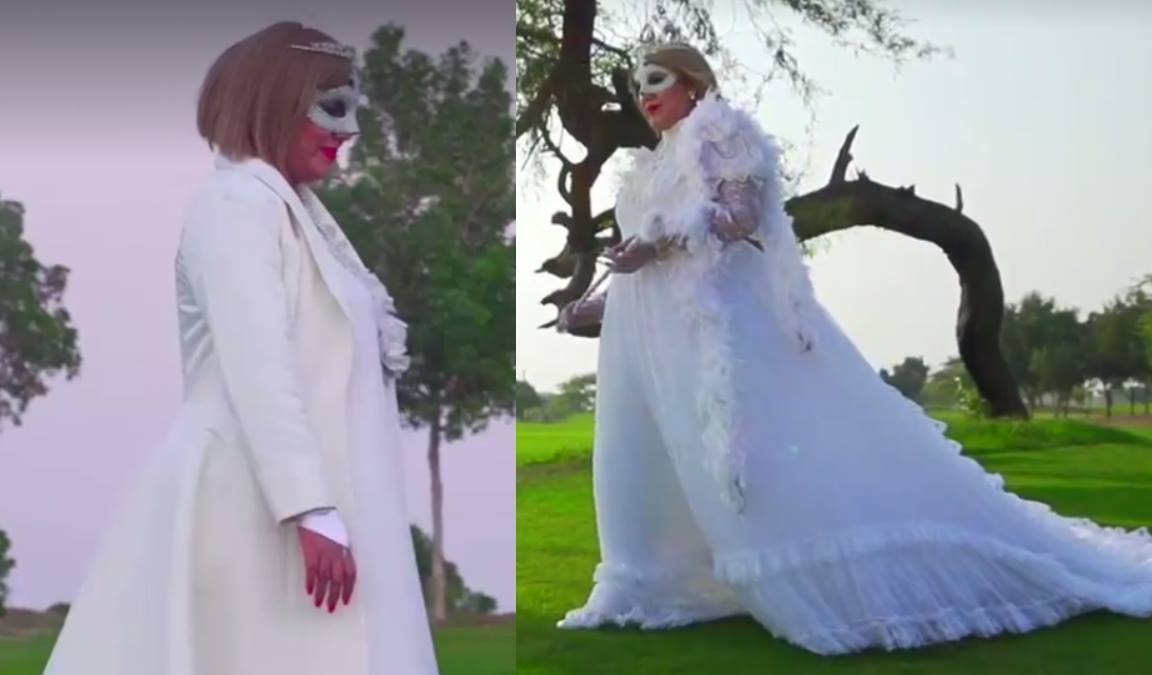 If you missed her costume change you weren't paying attention! Tsk tsk. Which one do you like better? We're feeling the flouncy one.
3) Angels have chest hair too
You're welcome.
4) Taher Shah appears to have confused angels with fairies as he and his angel family carry wands
Confusing.
5) Even baby angels aren't always angelic — Taher Shah's tot looks like he's about to throw a tantrum
6) A sinister angel extended family also makes an appearance — what gives?
These hooded characters are totally ruining the vid's blissful vibe.
7) And finally — Taher Shah seems to be off the market. He's wearing a wedding ring.
Sorry ladies!