Mark your calendars, cinegoers! Hollywood, Bollywood and our very own Karawood will leave you in a daze with their heady
The new year has already kicked off with Karawood's Ho Mann Jahaan and Hollywood's Point Break; the former being director Asim Raza's big screen debut featuring Mahira Khan, Sheheryar Munawwar, Adeel Husain and Sonya Jehan.
HMJ is about young people with an inclination towards music with a soundtrack to die for.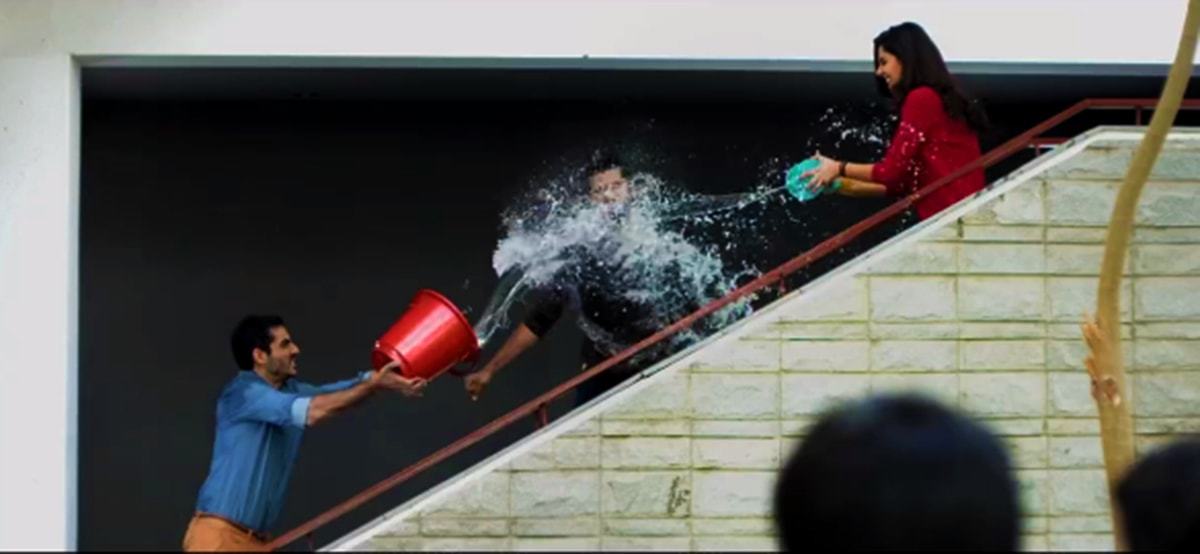 Point Break, on the other hand, is the remake of the earlier classic featuring Keanu Reeves and the late Patrick Swayze. In both flicks, a young FBI agent is sent to infiltrate a surfer gang, an idea that was later 'polished' by The Fast and the Furious.
Danny Boyle's Jobs and Bejoy Nambiar's Wazir hit the screens on January 8. In both the flicks, acting holds the ace: Michael Fassbender portrays the founder of Apple Computers in Jobs and in the latter Bollywood's Amitabh Bachchan and Farhan Akhtar display their genius playing the age-old game of cat and mouse.
---
Mark your calendars, cinegoers! Hollywood, Bollywood and our very own Karawood will leave you in a daze with their heady brew this year,
---
Jamal Shah's Badal – Revenge of the Worthless might (or might not) hit the screens on Jan 15, the same day when Quentin Tarantino's The Hateful Eight releases in Pakistan. Tarantino's star-studded flick will be a treat for fans of cowboy westerns as well as whodunit mystery provided it is released without much censorship.
Badal was lined up for a 2015 release but it has been postponed twice due to 'unavoidable' circumstances. The script is inspired by incidents that took place in the strife-torn region of Swat.
The same day will also see Ride Along 2 grace the screens, marking the second appearance of Ice Cube and Kevin Hart as James Payton and Ben Barber. And then there will Sunny Deol's first appearance as Ajay Mehra in Ghayal Once Again, a sequel that was 25 years in the making! Sunny not only stars in the lead role but has also written and directed the film.
Just a week later, TV director Farooq Mengal's Hijrat (a story about Pakistanis living abroad) will be released and is pitted against a Bollywood sequel Kyaa Kool Hain Hum 3 (featuring Tusshar Kapoor and Aftab Shivdasani) and Akshay Kumar-starrer Airlift, a movie based on real-life incidents that took place during the Gulf War.
Two potential Hollywood blockbusters Kung Fu Panda 3 and The Revenant release on Jan 29. While the animated flick is all set to do well, people have high hopes from Leonardo DiCaprio's official release throughout Pakistan of The Revenant. Here, he plays a survivor facing tough conditions.
Tanu Weds Manu star R. Madhavan will display a new avatar in Saala Khadoos on the same day as the two Hollywood flicks. In this sports biopic, he plays a boxing coach and one look at the poster makes it obvious that he fits the role like hand in glove.
Pakistani beauty Mawra Hocane makes her big Bollywood breakthrough with Sanam Teri Kasam on Feb 5, where she will be seen romancing fellow debutant Harshvardhan Rane. Abhishek Kapoor's Fitoor featuring Katrina Kaif and Aditya Roy Kapoor in the lead releases on Feb 12 alongside another romantic movie, Sanam Re, starring Pulkit Samrat (Fukrey fame) and Yami Gautam.
Sonam Kapoor's Neerja, a biopic based on the life and death of heroic Indian Air Hostess Neerja Bhanot, makes it to screens on Feb 19. A week later, Manoj Bajpai will entertain fans in Hansal Mehta's period drama Aligarh.
Hollywood makes its presence felt with Ryan Reynolds' Deadpool and Ben Stiller's Zoolander 2 (Feb 12) and the long-awaited Crouching Tiger, Hidden Dragon: Sword of Destiny (Feb 26).
Two Pakistani films will come to a screen near you in the second month of 2016 — Shahid Shafaat's Two Plus Two and Nasir Khan's Bachaana. In the former, veteran screen icon Babra Sharif makes a comeback by playing the screen mum of actor Bilal Ashraf whereas the latter will be the love story of an Indian and a Pakistani, played by Sanam Saeed and Mohib Mirza, respectively.
Director Prakash Jha returns with Jai Gangajal where Priyanka Chopra plays a tough cop in Dirty Harry-style. Pakistani superstar Fawad Khan's second Bollywood film Kapoor & Sons comes out on March 18; the dashing hero will share the screen in this rom-com with Rishi Kapoor, Sidharth Malhotra and Alia Bhatt.
Adult comedy Great Grand Masti (the third instalment in the Masti franchise) releases on March 25, and is likely to appeal to only those who have liked the first two parts. There is another third instalment coming up on March 18, but unlike the Indian flick it's based on a book and has a huge fan following: The Divergent Series: Allegiant.
PTV Quetta centre production Dhuaan-fame sensation Aashir Azeem makes his directorial debut with Maalik which is poised for a March 23 (Pakistan Day) release. It's an out-and-out action flick that will introduce many TV actors to the big screen, including the director. Hashim Nadeem's Abdullah which won praise at Cannes last year will release on April 1 and in between these two local flicks, Hollywood will deliver a superhero punch to fans of DC Comics with Superman vs Batman: Dawn of Justice. In it, the Man of Steel (Henry Cavill), the Dark Knight (Ben Affleck) and Wonder Woman (Gal Gadot) take on Lex Luthor (Jesse Eisenberg) and Doomsday.
The month of April will have two huge releases — SRK's Fan and Jon Favreau's Jungle Book — releasing on April 15.
They will be followed by Marvel Comics' answer to the superhero-versus-superhero flicks — Captain America: Civil War on May 6. The same day, Oliver Stone's biopic Snowden will release and present to the world his version of the famous whistleblower Edward Snowden.
Likewise, Bollywood will show its version of Mohammad Azharuddin (played by Emraan Hashmi), former captain of the Indian cricket team in Azhar releasing May 13. Johnny Depp and Anne Hathaway make a return to the screen as the Mad Hatter and the White Queen, respectively, with Alice through the Looking Glass to be released on May 27. On the same day, X-Men: Apocalypse comes to cinematic life as one of the most anticipated sequels of the year.
The same can also be said of Teenage Mutant Ninja Turtles: out of the Shadows where our 'heroes in the half shell' meet Casey Jones on June 3. Meanwhile, Bollywood's cutie pair Ranbir Kapoor and Katrina Kaif unites for Jagga Jasoos on the same day and their flick will face tough competition from Akshay Kumar's Housefull 3.
Magic and the occult take the front seat in the next two Hollywood releases — Now You See Me 2 and The Conjuring 2: The Enfield Poltergeist — both sequels to popular flicks and both lined up for a June 10 release. Pixar Animation Studios' release by Walt Disney Finding Dory will find its way to a screen near you a week later to make children's summer vacation season all the more special. Then, just 10 days before the US Independence Day, as menacing Aliens attack our planet the guys who saved Planet Earth from destruction some two decades back again get the job done in Independence Day: Resurgence.
---
Janaan is a rom-com written by Osman Khalid Butt featuring Armeena Khan, Bilal Ashraf and Ali Rehman in the lead. The story revolves around Pakhtun culture and believe it or not Armeena, the hazel-eyed beauty from abroad, also has Pakhtun blood flowing in her veins.
---
The second half of 2016 will begin with Eid releases in both Pakistan and India. The Armeena Khan-Bilal Ashraf starrer Janaan will be pitted against King Khan's Raees and Salman Khan's Sultan. Too much stardom? While SRK's flick has Pakistani star Mahira Khan in the lead, Salman Khan's movie will unite him with Ghunday director Ali Abbas Zafar for the first time.
Janaan is a rom-com written by Osman Khalid Butt featuring Armeena Khan, Bilal Ashraf and Ali Rehman in the lead. The story revolves around Pakhtun culture and believe it or not Armeena, the hazel-eyed beauty from abroad, also has Pakhtun blood flowing in her veins.
There is more to come in July with a reboot (The Ghostbusters, July 15) and a sequel (Star Trek: Beyond, July 22) setting the screen on fire.
Super villains then make their first appearance as Suicide Squad on Aug 5, and while they are busy winning the box-office war, Indian superstar Hrithik Roshan presents Mohenjo Daro on Aug 12.
Akshay Kumar's Rustom will also see the light of day followed by another biopic M.S. Dhoni — The Untold Story on Sept 2. Both are directed by Neeraj Pandey and while not much is known about the former, the latter is the story of Indian skipper M.S. Dhoni and features Sushant Singh Rajput in the lead and Pakistani heartthrob Fawad Khan as Virat Kohli! Rock On 2 is also a September release where the protagonists of the first film unite to create magic, just like they did earlier in 2008.
On 14th October, Vishal Bharadwaj reunites with Shahid Kapoor (Kaminey, Haider) and Saif Ali Khan (Omkara) for his period drama Rangoon where the two will battle it out for Kangana Ranaut. Some two weeks later, Ajay Devgan makes his comeback as a director with Shivaay, a thriller featuring Dilip Kumar and Saira Banu's grandniece Sayesha Saigal, and Pakistani actor Ali Kazmi in pivotal roles.
Pakistani superstar Fawad Khan will make a cameo in Karan Johar's Ae Dil Hai Mushkil, also starring Aishwarya Rai-Bachchan, Ranbir Kapoor and Anushka Sharma. It is slated for release on Oct 28.
Hollywood's final superhero flick of the year, Doctor Strange will be released on Nov 4 and features Benedict Cumberbatch in the title role. Then Sharmeen Obaid-Chinoy makes her presence felt with the sequel 3 Bahadur-2, and if it does release on time, i.e. December, it is most likely to end 2016 for Pakistan's film industry on a high note. Last but not least, Aamir Khan's much-awaited biographical sports film Dangal is scheduled for Dec 23.
Wish you were here
So far, there doesn't seem to be a certain release date for Anjum Shehzad's Mah-i-Meer, Hamza Ali Abbasi's Kambakht, Hasan Waqas Rana's Yalghaar and Jami's Downward Dog. These projects are near completion and might release sometime this year.
The year 2016 might also prove to be the comeback year for Moammer Rana who turns to direction with Sikandar. He also plays the lead in the movie slated for a 2016 release.
Writer-actor Yasir Hussain is also set to return as Moti in the sequel of Karachi Se Lahore. The Wajahat Rauf flick sees him staying back in Lahore and falling in love, something he was unable to do in the first instalment.
Yasir has also penned the script of Big Bang Productions' debut flick, Band To Ab Bajay Ga, which will most likely feature Fahad Mustafa in the lead and Anjum Shehzad behind the camera.
There is also hope for Mehreen Jabbar's Dobara Phir Se which boasts of a star cast. Adeel Husain, Hareem Farooq, Sanam Saeed, Shaz Khan and Ali Kazmi are on board for this Pak-US joint venture, the second spell of which will begin later this month.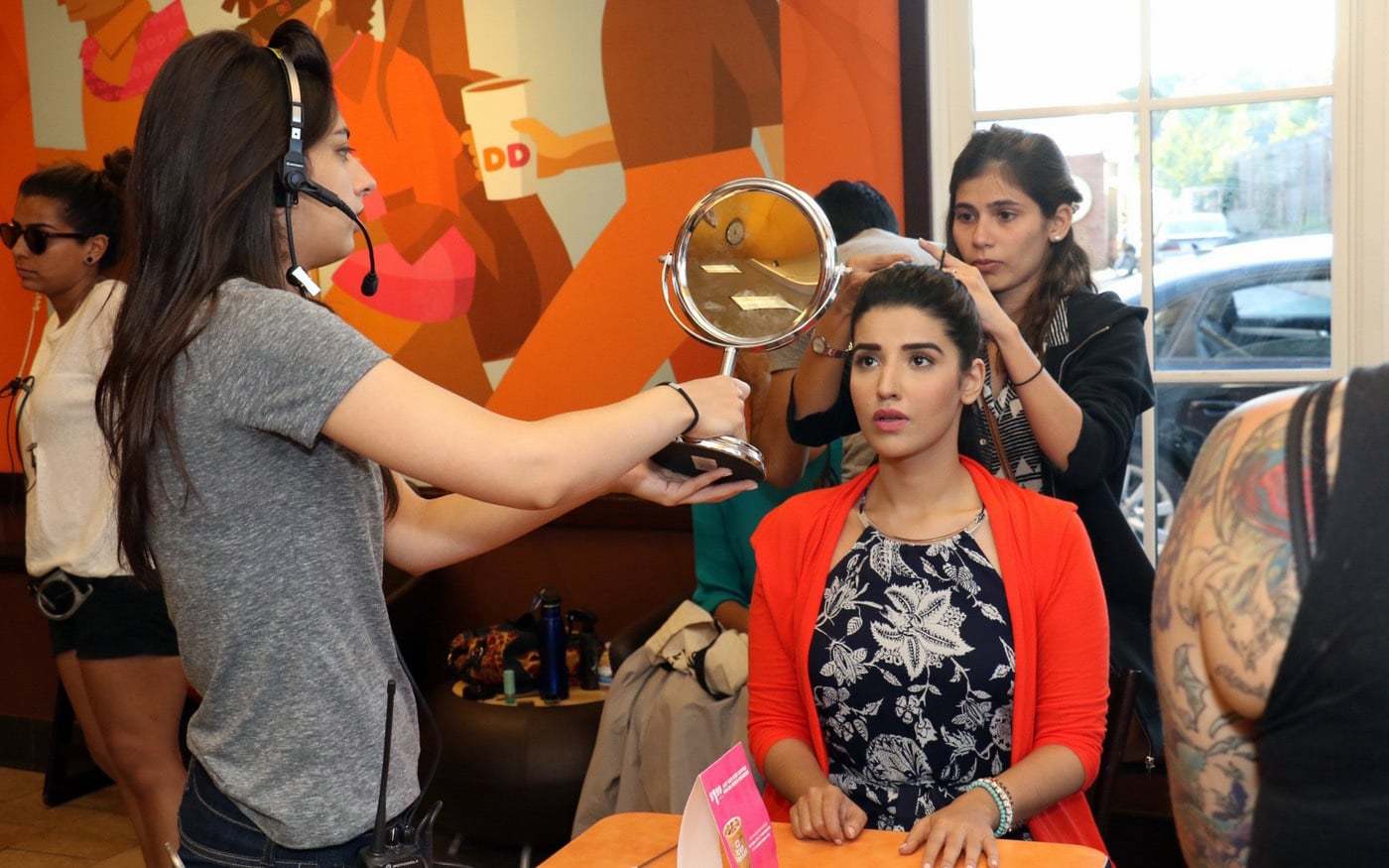 There are flicks that are not made for mainstream cinema but they have generated quite a buzz and have a following due to the subject matter. One such flick is Shehzad Rafique's Salute based on the life of the brave 12-year-old Aitezaz Hasan who sacrificed his life while trying to save his fellow school students from a suicide bomber. The other flick is Quetta — A City of Forgotten Dreams that has been directed by Murtaza Chaudhry of BNN fame.
Then there are those the fate of which is unknown; these include Shahid Nizami's Khwaab Aik Haqeeqat, Umair Fazil's Saya-i-Khuda-i-Zuljalal, Sahir Lodhi's Rasta, Shaan Shahid's Arth 2 and Shamoon Abbasi's Gidh. 
One can only hope that these productions see the light of day sooner or later, and do their bit to re-establish the Pakistan film industry on a firmer footing, be it Lahore or Karachi.