Imran Khan's former wife and a model facing a money laundering case were two of the most searched people in Pakistan.
The former wife of Pakistan Tehreek-i-Insaf (PTI) chairman and a model facing a money laundering case in Islamabad are among the most searched people in Pakistan, according to Google Trends.
As the search giant Google released the search trends at the end of year 2015, it emerged that Reham Khan tops the chart of most searched people in Pakistan.
Reham Khan and her former husband, PTI chairman Imran Khan had divorced with mutual consent in October after 10 months of marriage, stirring chatter on news channels and on social media.
The two remained one of Pakistan's most-talked-about couples throughout their marriage and even after their divorce.
Following Reham Khan on Google is Ayyan Ali, the super model facing a money laundering case.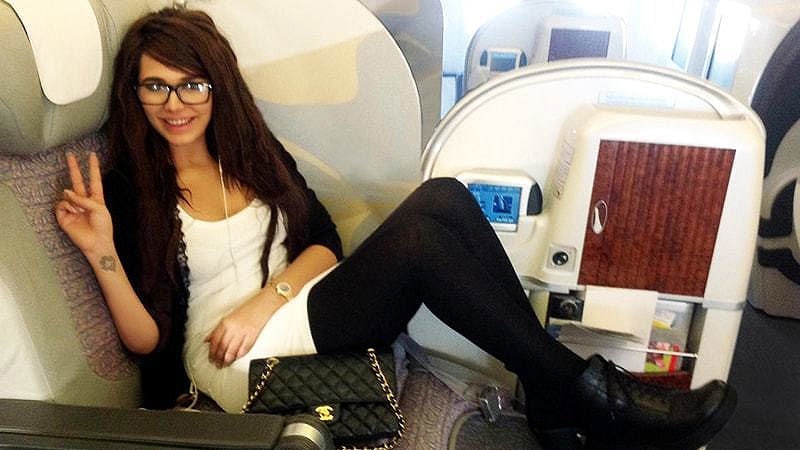 Ayyan was apprehended while attempting to travel out of Pakistan with half a million US dollars. The amount was seized by customs when she was checking in for a flight to Dubai at Benazir Bhutto International Airport (BBIA) on March 14 this year.
A special customs court formally charged her with attempted currency smuggling last month, almost nine months after she was arrested. The model pleaded not guilty to the charge.
Ayyan approached the Lahore High Court last month, seeking acquittal in the currency smuggling case against her.
The third among the top ten search trends in 2015 is Amy Jackson, the British model who recently appeared in the Bollywood movie Singh is Bling alongside superstar Akshay Kumar.
Interestingly, the other names among the top ten include the social media celebrity and self-styled model Qandeel Baloch and the recently elected Canadian Prime Minister Justin Trudeau.
Qandeel Baloch whose Facebook page describes her as a woman who 'had first entertained herself' is above Trudeau.
Related: Who is Qandeel Baloch and what is she doing on my timeline?
As for Trudeau, the liberal politician who became the second youngest prime minister in Canadian history by beating rival Conservatives in the Canadian polls back in October, won Pakistanis' hearts twice.
First, he revealed the desi in him and then by welcoming Syrian refugees at the Toronto airport in person.
Amongst the trending searches, YTPAK, Pakistan's substitute for the banned video hosting site Youtube, topped the chart, followed by the Indian reality show Big Boss 8.
The movie names among the most searched keywords are 'Bajrangi Bhaijaan', 'Prem Ratan Dhan Payo', 'PK Movie' and 'Fast & Furious 7'.
'ICC World Cup 2015' and 'Big Boss 9' rounded off the list of Top 10 search terms in Pakistan.