A lot happened in the sartorial field; copycats were called out and new stores popped up in Karachi, Lahore, even Dubai
Bill Cunningham hit the nail on the head when he said, "Fashion is the armor to survive the reality of everyday life."
This year was a distinctive one; red carpet style became more risque and ostentatious while the streets went back to the basics. A lot happened in the sartorial field — copycats were called out and new stores popped up in Karachi and Lahore.
You lived through it and now's the time to relive it: before we power into 2016, here are some memorable moments in fashion and style from this year.
1) Feeha Jamshed stepped into retail
It was a long time coming for Tanveer Jamshed's daughter to take his splendiferous legacy forward.
When she first made her presence known in the industry, she was dubbed the next big thing in fashion, a force to be reckoned with. However, she disappeared as soon as she had emerged, coming up for air randomly every few months.
All that changed in the summer when the designer finally hit the green light on her flagship store.
Sure, it helps when your best friend is Mahira Khan, who wears your creations around town and your father is the founder of Teejays, the brand that revolutionized boutique culture, but Feeha's talent speaks for itself.
A welcome addition to the prêt arena in the city, Feeha's outlet on the swanky E street in Karachi boasts a mix of quirky animal-inspired, as well as tribal prints that she has come to be known for. Big on flora and fauna and not afraid to experiment with ruffles, Jamshed's cemented a place for herself in the cutthroat world of ready-to-wear.
Read: Retail therapy: Feeha Jamshed proves good things are worth the wait
2) Amo B established herself as the high-fashion IT girl
Despite being on the petite side, the Cara Delevingne of Pakistan stands tall on the ramp.
Her hair's always perfectly blown out, her skin is flawless and flushed and those chiseled cheekbones are almost mocking contoured faces all over town — Amna Babar is one model who is just as on fleek off the runway as she is on it.
It's no surprise that this girl's been on everyone's radar and she sent admirers over the edge with her funky Aldo telephone bag that Instagram went gaga over.
When she's not making a statement with some arm candy or a pair of dangly Rema Luxe earrings, she understands that less is more. Sticking to minimalist key pieces, she always looks street-chic.
3) The revival of the shalwar
It's true what they say: history tends to repeat itself and often, the trends we bury come back to haunt us.
It felt like déjà vu at first; we had a feeling when we saw celebs wearing it around town but it's presence on the runway reaffirmed that the shalwar is officially back!
Numerous hip incarnations of what once used to be a staple wardrobe item have appeared. We're predicting dhoti shalwars, in particular, are the next big thing.
Read: Trend spotting — The shalwar makes a comeback
4) Sadaf Kanwal made bold brows highbrow
Oh, don't be angry that you spent your teenage years threading those bushy eyebrows and Sadaf gets away with rocking hers!
Her bold brows have women contemplating why they ever thought thin eyebrows were flattering.
The key is to keep them well-groomed yet natural -- Sadaf's gazelle-like features are enhanced by her neat, larger than life eyebrows.
5) Maheen G Taseer blew up as the debut designer of the year
The new designer on the block has shown that her surname might have put her into the spotlight but it is her labour of love that and her social media savvy skills that has kept her firmly in it.
Maheen made her debut this year with her capsule collection, Vaillant, which garnered mixed reviews.
However, the buzz surrounding her mostly stems from Instagram and her Twitter. Fashionistas like Ayesha Omar and Cybil Chowdhry have been seen clad in MGT outfits. From what we've seen so far, with her willingness to take risks and Sabyasachi-inspired clothes, there's only one way to go and that's up.
Read on: Maheen Ghani Taseer: The well-heeled debutante
6) Faraz Manan went overseas
The Lahore-based designer who has been hailed as the king of haute coutue (sorry HSY!) and is best friends with Bebo opened his flagship boutique in Dubai in October this year.
Over the years, Manan has established himself as one who is way ahead of the fashion curve; his pastel palette and modern, sleek cuts that marry the East and West are highly coveted and his crystal embellishments are classy, not gaudy.
Also read: Who'll dress cricketer Ahmed Shahzad on his wedding day? Faraz Manan!
Interestingly enough, Manan still doesn't have an outlet in Karachi but the decision to go international is just a testament to his global reach and the demand for his aesthetic.
7) Brands come under crossfire for plagiarism
Social media is one strict watchdog and local bigwigs learnt that the hard way this year. Bloggers like luxepakistan and aamiriat didn't spare anyone.
Everyone from Nida Khurram to Sapphire and Zara Shahjahan came under scrutiny from style bloggers on Instagram for allegedly replicating designs from foreign designers.
Read: Fashion scandal — Why target Nida Khurram when we all plagiarise?
What irked people more was the premium prices they were being charged for designs that were more or less just knockoffs -- it's one thing if you purchase an "inspired" piece from Threads and Motifs but if you're paying a couture designer the big bucks, you don't want to later discover it was just a copy of a Manish Malhotra ensemble.
Since the industry failed to police itself and voice honest critique, others had to step in and keep them in check.
8) The rise of Instagram for everything that's fashionable and hot
Attending fashion week without a phone in hand seems almost laughable in the age of Instagram.
Designers showing not only want to impress the attendees at the show but also their followers. The way that Pakistani fashion aficionados consume style has been completely changed by the picture sharing app.
Even designers like Farah Talib Aziz and Shehla Chatoor, who until recently had kept their bridal wear under wraps and like to maintain exclusivity realized the need for a social media presence.
Mahira Khan, who has kept away from the limelight in her own way, also caved and joined Instagram this year!
Read: Mahira's got fans! New to Instagram, she bagged 50,000 followers in a day
The advent of digital media has fundamentally changed the game and Pakistani celebs, designers and bloggers were more than ready to hop onto the bandwagon.
9) Indian jewellery came to town
We don't really care about what's going on with Nawaz and Modi; no matter how rough a patch the two countries might be going through politically, you can't deny the mutual respect Indians and Pakistanis have for each other's fashion industries.
In particular, the love we have for Indian jewellery was amplified this year.
While Outhouse came and conquered in late 2014, the monopoly the edgy brand enjoyed wasn't long-lived — this year, Elan brought over Valiyan and Fatima Ahmed got Prerto, what looks like Outhouse's more affordable, slightly less detail-oriented cousin, onto this side of the border that was in dire need of costume jewellery.
Also read: Bejeweled — The ultimate jewellery guide for the Eid season
10) Pakistani wedding fashion stayed light years ahead of Indian fashion
It all started with Soha Ali Khan and Kunal Khemu's nuptials, all the way back in January. Although it was a fairly private affair, the few pictures we did manage to get our hands on left us largely unimpressed.
Since then, time and time again, we have seen bridal fashion from our neighbours fall flat.
Shahid Kapoor's grand wedding was no different. Sonam Kapoor took the tacky route whereas Priety Zinta proved that she's still stuck in the 90s. We expected better from our A-listers!
Also read: 5 celebs who missed the style mark at Shahid-Mira's reception
I mean, this is what ace designer Masaba Gupta wore to her own wedding.
And she herself admitted that this was a major fashion faux pas almost right after!
11) Misha Lakhani opened her doors to Lahore while Zara Shahjahan made it to Karachi
Fashion got loads more accessible as designers from Karachi took their stores to Lahore and vice versa.
Perhaps the most notable of these store openings were Misha Lakhani and Zara Shahjahan's who ventured out of their home cities and opened stores in Lahore and Karachi respectively. They paved the path for further exchange of Karachi-Lahore designers.
Fashionistas also hailed the opening of stores by Shameel Ansari, Wardha Saleem and socialite favourite Shamsha Hashwani, all of whom set up shop in Karachi.
12) Pakistanis enjoyed Black Friday...a little too much
Boy, do Pakistanis love discounts!
When local brands jumped on the Black Friday bandwagon, shoppers - online and in the malls - went berserk!
For starters, they broke the servers of online retail haven Daraz (for a couple of minutes).
The feverish shopping spree spilled into the malls as shoppers were ready to claw their way into the jam-packed stores.
Case in point: Sapphire's first anniversary sale causes a frenzy...and a catfight!
13) Luscious Cosmetics made it to Sephora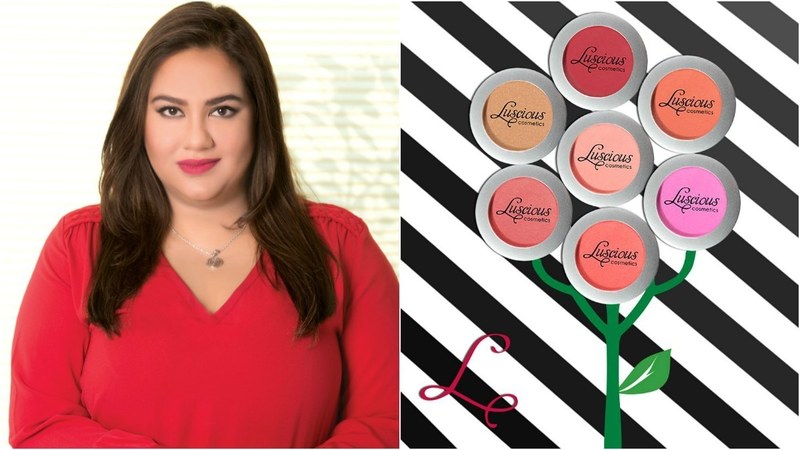 Meherbano Sethi made Pakistan proud when her brand Luscious Cosmetics made strides in the global beauty market.
Luscious Cosmetics is now stocking at THE go-to makeup haven, Sephora.
With this development, the brand is set to shake things up in their product range to boost their international appeal. They are re-launching their liquid lipsticks in 10 matte shades and 6 glossy shades, which they originally launched way ahead of their time.
Plus, they are pushing the envelope with innovative products like the Camera Stick and Camera Powder with photo filter technology that makes sure makeup looks great in selfies.
The brand now has their sights set on offices in New York, from where they hope to slowly expand. We sure are happy to see Luscious share retail space with brands like Urban Decay, Two Faced and Kat Von D!
Also read: Mehrbano Sethi's Luscious Cosmetics goes global with a presence at Sephora
14) Speaking of make-up, Nabila and Masarrat Misbah were on fire this year
While make-up maestro, Nabila launched her game-changing No Make-up box this year, Massarat Misbah's foundation became a fast favourite for local make-up artists.
The revolutionary kit contains a concealer, blender, cheek stain, lip colour and a setting powder, all in one palette, a product which Nabila says was 30 years in the making.
It's about time that we stop dismissing local brands that are providing quality products completely catered to South Asian skin.
15) The darzi goes digital: online stitching services popped up
Can technology replace the special relationship most women have with their tailors?
Well, it's sure going to try!
While ready-to-wear is huge in the market right now, unstitched fabric isn't going anywhere. Services like Darzi Express and Zahir Rahimtoola's venture, Stitch My Fabric popped up this year.
Read more: I tried Darzi Express so you don't have to
"Customers living abroad don't have access to affordable tailoring and even in Pakistan, many women have hectic schedules where they don't have the time to fit in repetitive trips to the tailor. That's where we come in!" shares Rahimtoola.
He's got that right: as lives get busier, it seems like soon, women will have no choice but to put their trust in the virtual darzi.
---
This article is part of a series that looks back on 2015. For more, follow Images.Dawn.Com on Facebook and on Instagram at @dawn_images.
Did your favourite moment in fashion make the cut? Leave your suggestions in the comments below!