The actors made the birth announcement via Instagram and revealed their daughter's name — Devi Basu Singh Grover.
Bollywood's Bipasha Basu and Karan Singh Grover have welcomed their first child, a baby girl. The couple took to Instagram on Saturday to make the birth announcement followed by a photo of their daughter Devi's feet.
The collaborative post read, "Devi Basu Singh Grover. The physical manifestation of our love and blessings of Ma is here now and she is divine."
As they shared the big news with their followers, the Bollywood entertainment fraternity dropped by to congratulate Basu and Grover. "Welcome to this world little one. Love Love and more love always! Can't wait to meet you. All our blessings," wrote Dia Mirza. Sonam Kapoor also came by and congratulated the couple while complimenting their little one's name.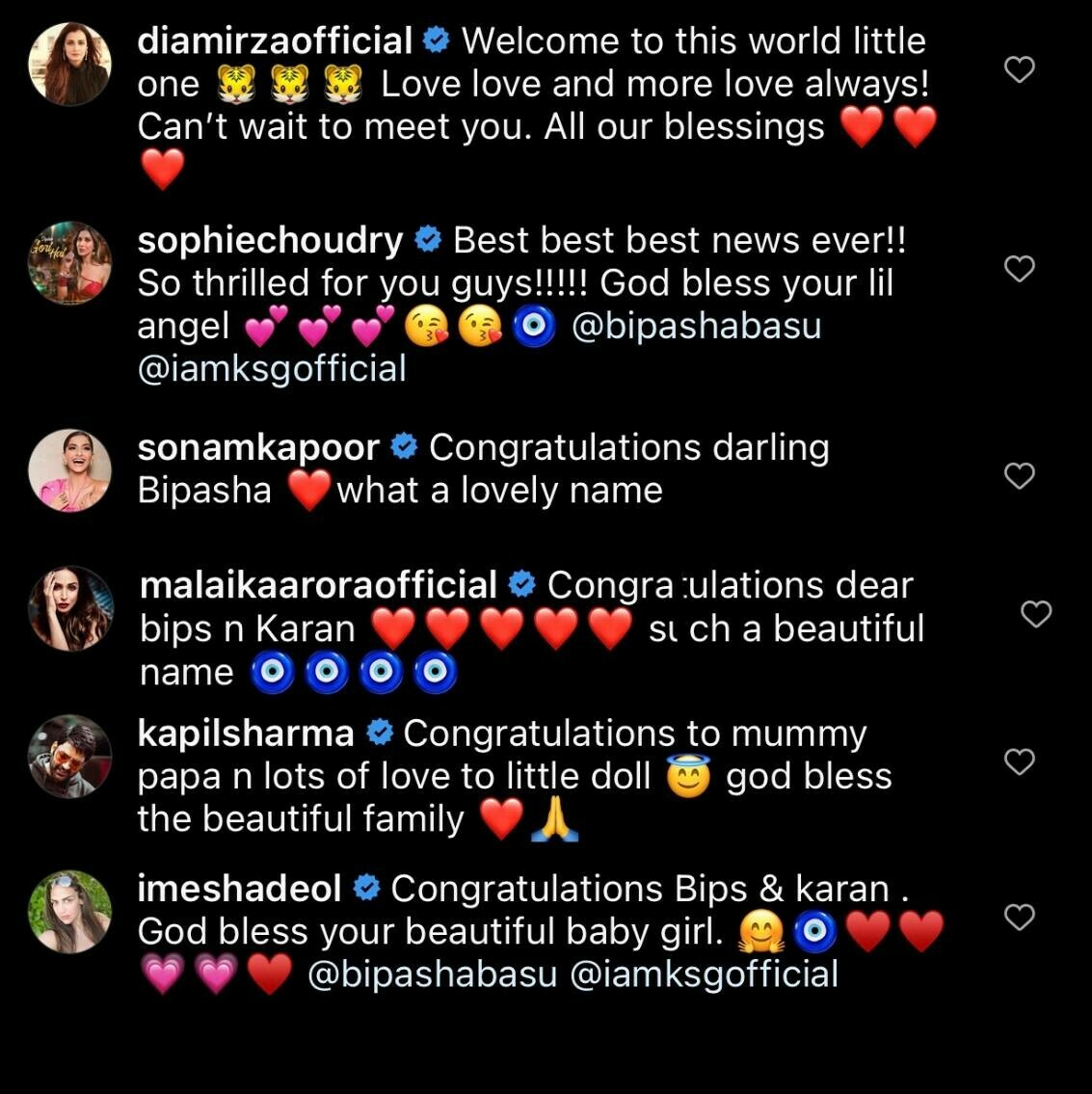 Earlier while announcing her pregnancy on Instagram, Basu had written, "A new time, a new phase, a new light adds another unique shade to our prism of life. Making us a little more whole than we used to be. We began this life individually and then we met each other and from then we were two. Too much love for only two, seemed a little unfair for us to see…so soon, we who once were two will now become three."
During her pregnancy, both actors shared frequent updates about Basu's health. The Raaz actor then revealed that she didn't have a physically active pregnancy and that her routine had completely changed. The Race actor had told Times of India, "Karan has been a hands-on husband. He would not let me do anything because I was extremely sick initially. He has evolved a lot during this phase because he has never seen me this inactive."
The actors met on the sets of Bhushan Patel's 2015 horror film Alone. A year later, they tied the knot in a grand traditional Bengali wedding. The couple was last seen sharing the screen in Vikram Bhatt's crime-thriller web series Dangerous.