All you need are some strawberries, cream and determination!
Summer heat can only be beaten with ice cream, and some more ice cream. But for this we don't have to always rush to the store and buy it. Ice cream can easily be made at home, using fresh fruits and simple ingredients. And you don't even need an ice cream-maker.
Today, I am sharing a very easy recipe of strawberry ice cream, using just a few easily-available ingredients. Just like the different ice creams recipes I have shared with you before, this one too you can make all by yourself and impress everyone with your talent!
The amount of strawberries and condensed milk I have given can be varied according to your taste. If you want a fruitier flavour, you can add more strawberries; and if you want it sweeter, you can add more condensed milk. But please do not add sugar, it won't taste as rich as condensed milk. And yes, you can always taste the final blended mixture to check if it tastes well before making the addition of any of these two ingredients.
So let's not bore you anymore with my chatter and let's get started with the recipe.
Ingredients
• 400 ml cream (2 packets)
• 350g strawberries
• 100g strawberries (for topping at the end)
• 200ml condensed milk
• 1 teaspoon strawberry essence
• Pinch of red food colour
Method
Cut off the leaves of strawberries. Take about 100g strawberries and cut them in small pieces, which should make about 1/3 cup of chopped strawberries. Keep aside.
Take the remaining strawberries and put it in a food processor or hand blender jar, like I did. Now blend the strawberries into a puree.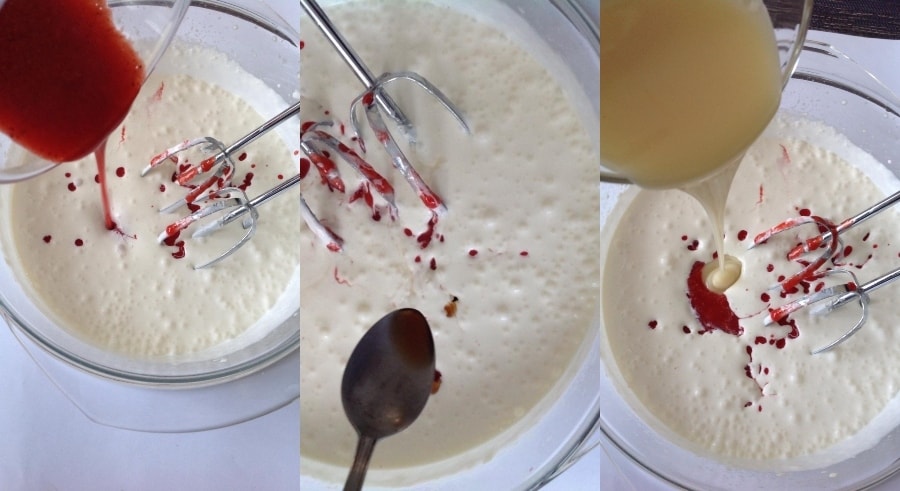 In a large mixing bowl, beat the cream with an electric beater until it is light and fluffy. You don't have to beat it stiff like you do for icing. Now add the strawberry puree to the beaten cream. Add condensed milk, strawberry essence and red food colour. Beat it well with the electric beater until well combined.
Take a spatula and crap the bottom and sides for any unmixed ingredients and mix once more with the electric beater for a minute.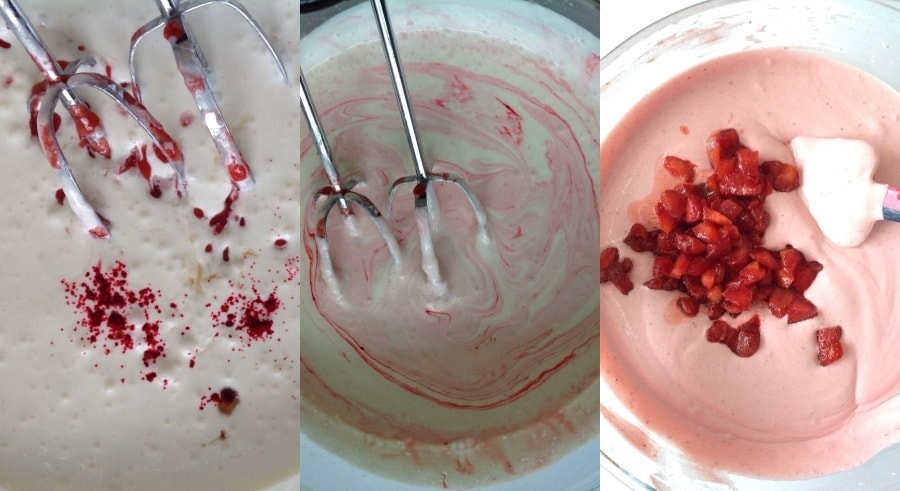 Now fold in the chopped strawberries. Transfer the mixture into a container you will be freezing it in. It should have a tight lid.
Take a cling film and gently place it to just touch the top of the mixture, covering it completely so that there is no air, and close the lid tightly. The cling film helps to prevent ice formation in the ice cream.
Freeze at least overnight or until well frozen. To serve, top with some fresh, chopped strawberries and enjoy!
The writer Instagrams @the_experimentalcook
Originally published in Dawn, Young World, May 7th, 2022