Arun Perwani is sharing food from his childhood with the rest of the city through his new venture K Pav Karachi.
While everyone else was whipping up Korean style iced coffee and two-ingredient chocolate cakes during pandemic-related lockdowns, ad man Arun Perwani too found solace in food. A foodie at heart, he started recreating memories of his childhood summers spent in Mumbai, then Bombay, a popular destination when it comes to street food.
Despite being a hardcore advertising/media person he always nursed an ambition to start his own food business. "For about 20 years, I have shied away from doing so, perhaps because I was living in the comfort zone of a nine to five job," says Perwani. "And when I finally gathered the courage to get out of my comfort zone, the pandemic began."
Spending time at home during lockdown presented Perwani with an opportunity to experiment with his favourite recipes used in his home for eons. "I made a few tweaks here and there, and once the lockdown was over, my recipes were ready to be tested and tasted," he says. "I organised some tastings and based on reviews and the feedback that I received, the recipes were fine tuned."
The pandemic solidified Perwani's goal of starting his own food business K Pav Karachi. "Signing up for Karachi Eat just pushed me in to a corner where I had no choice but to showcase these homemade recipes," he grins. "I could say that the pandemic goaded me to spring to action."
Perwani attributes his foodie inspiration to his mother. "An exceptional cook, she would cook for all my friends and the unanimous response from everyone was always be that this food needs be to accessible to all."
He chose to showcase Bombay street food because he believes that the Bombay street food palette is very close to the Pakistani palette. "Yet the bold distinct flavours of Bombay's street food and the one of a kind dishes offer an extraordinary experience to this food crazy metropolis," says Perwani.
He plans to introduce Mumbai's most popular native dishes such as the Vada Pav, Bombay Sandwich and Frankie, at Karachi Eat 2022. Isn't launching vegetarian items to a meat-loving nation a tad risky? "It's purely co-incidental that the dishes being introduced at Karachi Eat are vegetarian," he says. "But as we start expanding our menu, there will be plenty of non-vegetarian options to choose from."
Among these veggie delights from the streets of Mumbai is the vada pav, a not-so-distant relative of our much loved bun kabab. "Vada in Hindi means cutlet or patties or a dumpling and pav means bread," explains Perwani. "It consists of a spicy deep fried round ball of a potato cutlet in a soft bun, accompanied by special spices and three different chutneys giving it a distinct flavour. It is served with fried green chillies and the balance of flavours, accented by kari patta is sublime."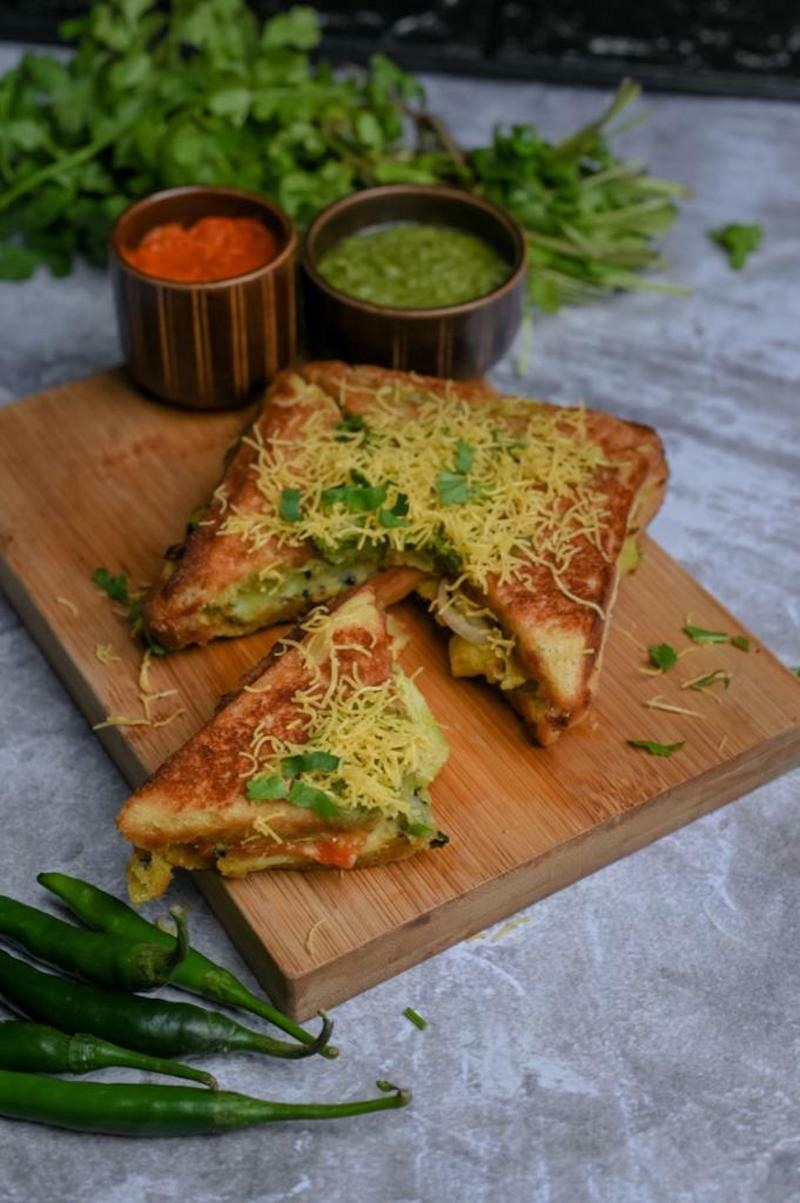 The Bombay Sandwich, a classic Bombay street food, is what Karachiites would remember as the good old flying saucer from the 70s. A chilli-cilantro chutney and Perwani's secret masala gives the flying saucer grilled sandwich a desi twist. "It is grilled to perfection, thanks to a generous amount of butter while the substantial filling is made of curried potatoes, thinly sliced tomatoes, onions and cucumbers," says Perwani. It is topped with more of that mouth-watering chutney some crunchy nylon sev.
"The Frankie is this distant cousin of our locally loved kabab rolls, but its flavour is distinctly different because of the blend of tamarind and chilli-cilantro chutney and another secret home-prepared masala," says Perwani, talking about his third entrée being introduced. The Frankie comprises of a paratha, fried with an egg and a masala potato patty complimented by chutneys and special masala.
All the ingredients for Perwani's street food treats are locally sourced and easily available. "The feedback on the tastings has been overwhelming," he says. No wonder that he is very excited to introduce it to the larger audience at Karachi Eat through K Pav Karachi.