She's proud of every project that didn't make the cut — including photos of singer Halsey wearing a breastplate she created.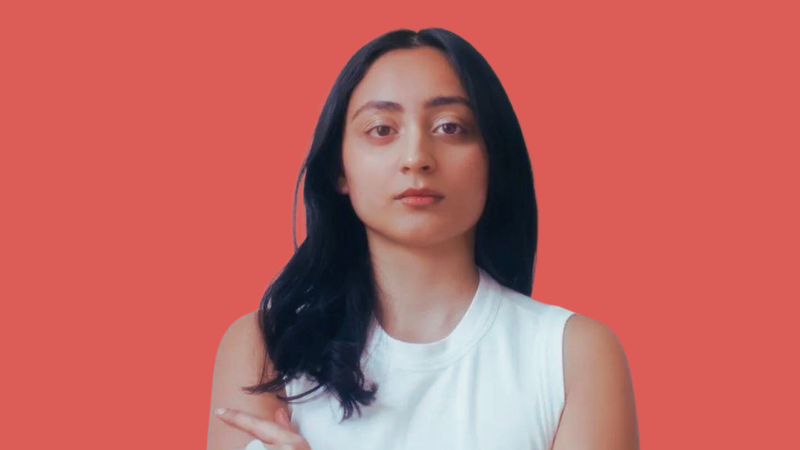 Artist and designer Misha Japanwala has been gracefully making waves in the world of fashion for some time now. American rapper Cardi B donned her breastplates on more than one occasion and according to Japanwala, Halsey wore a custom creation for a magazine cover shoot as well. While the photo didn't make the final cut, Japanwala is proud of her work for the project nonetheless.
The artist recently shared a picture of American singer Halsey wearing a custom breastplate designed by her on Instagram. "Here's an example that for every project that gets across the finish line, there are 10 that almost but never make it," she wrote. "It's such a big part of working in fashion (also just the reality of being any kind of artist) and something that isn't talked about enough because we frame it as a failure.
"Filed away in that cabinet is this on-set photo of Halsey from many months ago, in a custom piece I made for the cover shoot of a magazine. I sometimes think about what would have happened had it made the cut, but alas, it did not. Decided to share [this] anyway as a reminder to myself that the journey deserves to be celebrated! Regardless of whether you make it to your final destination," she shared.
For Japanwala, her breastplate art is a step towards women reclaiming their bodies and depicting them how they want to. The 25-year-old told Vogue in a February 26 interview about how "the art that we consume globally is so heavily focused on the perspective of men and their view of female nudity".
According to Vogue, breastplates became fashion's next 'big thing' on the runway in 2020, seen in collections by designers such as Tom Ford and Schiaparelli and worn by celebrities like Zendaya, Kim Kardashian, and Zoë Kravitz.
Japanwala's art fit perfectly within the folds of the latest trend, and so far her moulds have been worn by rapper Cardi B, both in her music video for 'Rumours' and photographs that announced her pregnancy in June. She was also featured in a special issue of V Magazine guest-edited by model Gigi Hadid, and was featured in Forbes magazine's 30 under 30 Asia list in April.
While for many artists Japanwala might seem like the epitome of success, it's endearing to see she isn't afraid to embrace projects that didn't get the same level of success or recognition as others. We're even more glad she refrained from labelling such projects a failure. Many of us give up on our pursuits just because we believe they didn't succeed but hard work and pursuits are all stepping stones in life and need to be celebrated. Your success lies not solely in recognition but also in the fact that you completed something at all. Let's learn to celebrate ourselves.