Rare Beauty boasts a line of makeup and skincare products and highlights the importance of mental health.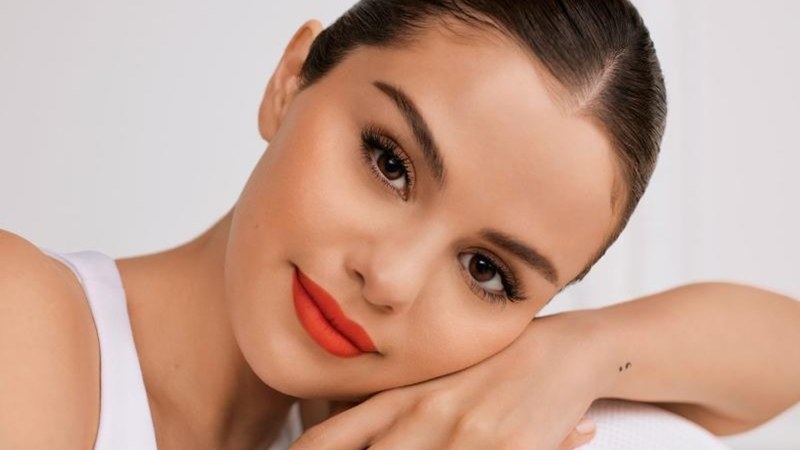 There's some good news for all makeup enthusiasts! Selena Gomez's brand Rare Beauty might be launching in Pakistan soon!
The This Ain't Me singer took to social media to announce the exciting news, calling all fans and followers for a countdown celebration as the brand goes global.
In her post, Gomez said her brand was launching in Turkey, France, Spain, Germany and the Middle East on July 1, 2021. Unfortunately, Pakistan was not on the list. A neitzen then questioned whether there would be a possibility of the brand entering the Pakistani market and the brand replied in the affirmative.
"What about Pakistan?" they asked. "Working to get there soon," the brand replied.
According to the US Patent and Trademark Office, the actor and singer filed a trademark for 'Selena Gomez' on July 11, 2019 for a number of beauty products including fragrances, cosmetics, skin-care preparations, haircare preparations, soaps, moisturisers, essential oils and other items.
The brand focuses on conversations around beauty, self-acceptance and mental health. In fact, 1% of all sales of Rare Beauty products goes to the Rare Impact Fund, which gives people access to the resources they need to support their mental health.
Previously, singer Rihanna launched her cosmetic line Fenty Beauty in September 2017, with Lady Gaga getting in on the action in July and releasing lip glosses under her Haus Laboratories brand for Amazon Prime Day.
Email