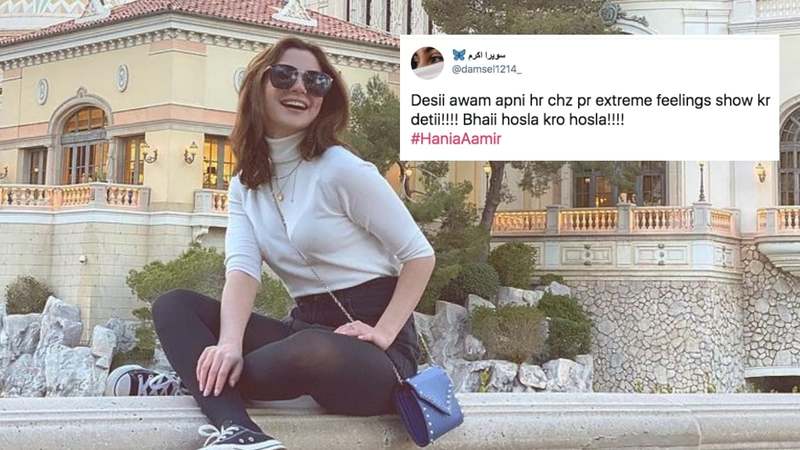 The internet is a funny place, especially when it comes to celebrities, couples and perceived relationships in Pakistan. This is why when Hania Aamir announced her 'engagement' to Shamoon Ismail on April 1, Twitter erupted into chaos.
The Ishqiya actor uploaded a picture of her left hand with a ring on the third finger, accompanied by a rose. Soon after, close friends of the star, who were quite obviously in on the joke, reshared the picture with messages of congratulations. Umer Mukhtar even went to the extent of making a collage to make it all look believable.
After the announcement was posted, memes started rolling in, with many shocked at the revelation and others sure that it had to be a prank, given that no mainstream celebrities had sent their best wishes.
Some were straight up offended
While others clearly fell for it
Old is gold
Some believed in harmless fun
While others were just salty
Like they say, all publicity is good publicity.
Aamir seemed to have enjoyed it.
And Ismail was in on the joke too.