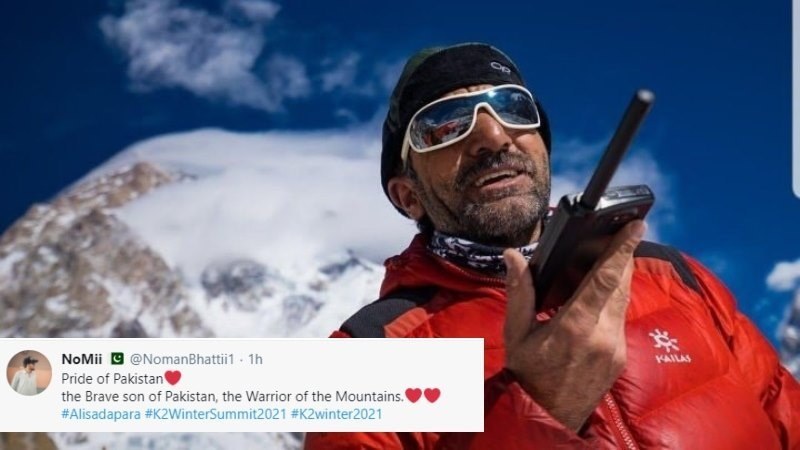 It's been more than four days since Muhammad Ali Sadpara and two other climbers went missing. But the nation and their family and friends are clinging on to hope.
Bad weather on Monday forced army helicopters to temporarily halt their search — just hours after it resumed for the third consecutive day — for Sadpara, John Snorri of Iceland and Juan Pablo Mohr of Chile. The three mountaineers went missing while attempting to scale K2, the world's second-highest mountain.
The three lost contact with base camp late on Friday and were reported missing on Saturday, after their support team stopped receiving communications from them during their ascent of the 8,611-meter high K2 — sometimes referred to as "killer mountain".
Profile: Muhammad Ali Sadpara: Porter, family man and tough as nails mountaineer
Since then, the entire nation has been praying for Sadpara, often described by his peers as a tough as nails climber with a good-humoured nature. As days have passed and the weather conditions remain a challenge, people are trying their best not to lose hope and are counting on a miracle to being Sadpara back home.
Hoping for a miracle
Prayers continue
Salute to Sadpara
Email