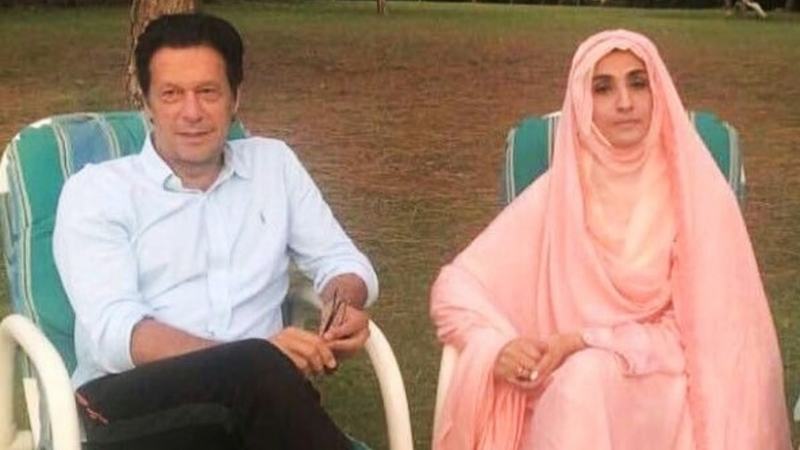 Years of subjugation, relentless dismissal and discrediting at the hands of men, it is no surprise that women in Pakistan face harsh criticism when voicing their opinions or demanding a seat at the table as an equal significant other.
However, while majority of men continue to believe their wives have nothing constructive to offer in terms of advice, Prime Minister Imran Khan thinks otherwise.
In an interview conducted by journalist Susanne Koelbl for German Spiegel International, Khan credited his survival in politics and delving solutions for difficult situations, courtesy of the first lady Bushra Bibi.
When asked if he consults the well-known faith healer's advice on political issues, his response was affirmative.
"Only a fool doesn't talk about everything with his wife," said Khan.
"She has great wisdom. I discuss everything with her, also problems I face in government, dealing with complex situations. She is my soulmate. She is my companion. I would not have survived without her."
Following, in his interview, the PM further addressed important issues such as his country's role in global politics, his admiration for the Chinese leadership and how Pakistan's situation could potentially be improved.
Giving his own example, Khan spoke about the law prohibiting criticism of the military and if it was the end of freedom of speech in the country.
"Pakistan has more freedom of speech than almost any Western country. And I use the word freedom very carefully, after having spent almost two decades of my life in England, where they have very strong laws on slander," he narrated.
Adding an example of his own defamation case against an English cricketer star that he won, he shared that slander laws are very strong abroad, with a lack thereof of in Pakistan.
"I have been wrongly slandered as prime minister, here and gone to court, but even as prime minister, I haven't been able to get justice," he said.
Khan also addressed the issue of censorship, claiming that "as long as criticism is based on truths and facts, it would be accepted."
As the topic drifted towards one-party rule, the Prime Minister did not shy away from praising China as an economic example for Pakistan.
"I admire China because they have taken 700 million people out of poverty within the short period of 40 years. This is the model I want to emulate in Pakistan," the Prime Minister declared.
"Despite not having electoral politics, they are good at bringing the best people to the top in their country. It's a system based on meritocracy. I've seen how the Communist Party sort of sifts through all the talent and bring it to the top. Furthermore, in the past seven years, China has put 450 ministerial level officials in jail on corruption charges."
The former cricket champion said he drew an insightful conclusion from it: "Countries aren't poor because of a lack of resources. It's because of corruption among the leadership."
Email