Directed by Mehreen Jabbar, the series premieres today on the online streaming platform.
Far from the madding crowd of depressing, borderline incestuous dramas, came the trailer of Ek Jhooti Love Story (EJLS), the latest Pakistani web-series about to be launched on online streaming platform Zee5.
It was the sort of trailer that made you stop scrolling down your smartphone and pause, to watch it in its entirety.
For one, the credits boasted some illustrious names - Mehreen Jabbar playing director to a script by Umera Ahmed, working with an ensemble cast that includes Bilal Abbas Khan, Madiha Imam, Beo Raana Zafar and Mohammed Ahmed amongst others.
But more than anything, the trailer itself was refreshing, hinting at a lighthearted comedy, mingling romance with social discourse, peppered with one-liners and laugh-out-loud situations.
Pakistani dramas haven't really made us laugh much of late. They've made us cry, yes; cringe, quite often; and press the forward button on YouTube as they stretch into repetitive flashbacks, constantly. But EJLS won't be testing its audience with long-winded scenes and morbid scenarios, Mehreen Jabbar assures me.
Instead, in 18 episodes, it will be entertaining while delivering some important subliminal messages.
"It's a social commentary on the prevalent shaadi culture, social media personas, love, our obsession with status and our perception of what we consider an ideal life partner to be," describes Mehreen.
"The story doesn't hammer you with social messages; instead, the plot is just woven in. And it's all held together by a wonderful set of characters who are believable and earthy."
The series' scriptwriter, Umera Ahmed, further elaborates, "It's a situational comedy of errors that has a lot of layers to it. It's about how we try to keep appearances trying to be something that we are not and how, sometimes when we fall in love, we tend to lie just to appear perfect."
"It's also a story that is intrinsic to Pakistan. When I was approached by Zee5 to write this web-series, I told them that my story would hold true to Pakistan's cultural and family values."
Umera and Mehreen have both worked together earlier but on relatively more serious storylines: Daam, Doraha and Malaal. What prompted the two to delve towards more lighthearted territory?
"I have written lighthearted dramas before. In the beginning of my career I worked on quite a few Eid plays," says Umera.
"It's just that often, the subjects that I choose to write about, can't be projected in a frivolous way. Ek Jhooti Love Story is different because it addresses some serious social issues but in a more easygoing tone."
Mehreen adds, "This was just a genre that Umera and I hadn't worked on together and once I realized the many nuances to the story, I was excited to try it out."
EJLS' trailer has its own strengths but the series' very popular leads are also likely to be huge draws, spurring on viewership. Bilal Abbas is, of course, one of TV's most popular heroes and has been proving his mettle as an actor in successive dramas. Madiha Imam is young, gregarious and instantly likeable. She may be merely 10 projects old but she's been building her acting repertoire very successfully.
In a rare opportunity, EJLS allowed me to interact with some of the power players that are part of it - Mehreen Jabbar, Umera Ahmed, Bilal Abbas and Madiha Imam.
Bilal and Madiha, you're starting off the day with this interview but you're going to be sitting in for many more over the next few days. Are you looking forward to promotions?
Bilal: Honestly, I don't like giving interviews. I find them boring. My job is to act and then go home. I don't want to talk about the role I have played all over again. But it's something that I have to do. There's no choice.
Madiha: I love it! I think it has something to do with the fact that I was once a VJ. I am a chatterbox and besides, when you perform there are sometimes certain aspects of your role that you want the audience to know. How will they know if you don't tell them about it?
I think, the one question that you'll be asked most frequently is 'Kaisa laga?' ('How did you like acting in the series?'). Do you have your answer ready?
Madiha (laughs): Yes we do. Bohot acha laga! (We really liked it!)
Jokes aside, Bilal did you like playing a character who was more lighthearted, considering that you played a murderer and a mentally slow man in your last two drama roles?
Bilal: I loved enacting a relatively less heavy duty character. Sometimes, when I am playing a complicated role, I develop a process in getting into my character's skin. When I was playing Wajih in Cheekh, for instance, there was this entire mental exercise that I would go through.
Here there was no process, except that I had to behave and talk like a typical Karachi boy. So I just enjoyed the script and being on set with a brilliant set of people. My character had a completely different way of interacting with different people. He was very emotionally attached to his family and constantly irritated with Beo. And I did learn how to ride a motorbike for this drama.
Madiha, how did you prepare for your role?
Madiha: I always make little notes all over my script and attach post-its. Bilal, though, came in with a script that had nothing written on it!
Bilal: I told Mehreen that I couldn't make little notes like her.
Madiha: He improvises a lot and has the confidence and experience to do it. My method is just different.
A lot of us feel intrigued by EJLS because it seems to be refreshingly different from the general storytelling in TV dramas. Was it also a relief for you two, as actors, to work in a script that was not repetitive?
Bilal: I don't take on too many projects precisely because I don't want to be repetitive. After Wajih was a success, I was offered a whole lineup of similar negative characters. I refused all of them.
TV may have a tendency to start bandwagoning on to a certain genre once it becomes a hit but as actors, we have to make sure that we don't let ourselves become part of the formula.
Madiha: I am just 10 projects old so I can't really say that I am tired of getting offered the same kind of scripts. But yes, I certainly am tired of watching the same kind of dramas!
Mehreen, did you select your cast yourself? What prompted you to pair Bilal and Madiha as your leads?
Mehreen: It was a very organic process, without any pressure from the production team which was refreshing. On TV, generally, there is this focus on casting stars or Insta-stars. Here, I was just told to choose my cast according to the characters' requirements.
Bilal and Madiha are both actors who place a lot of focus on their craft and won't be wasting their time taking pictures for social media. I just honed in on them; they were perfect for the roles they were going to play and also, they were free during the dates that we were shooting.
I had been dying to work for Bilal for a while, having seen glimpses of his work in dramas. So many of today's young actors look fake and un-distinctive but Bilal stands out. There's a sweetness to him and of course, he's a fabulous performer.
Madiha, similarly, is very dedicated. I had worked with her before, in an Eid play some years ago, so we were very comfortable with each other. She isn't caught up with hair, makeup, Insta-stories or ordering special food for herself from a café while the rest of us eat something else!
Umera, were you content with the cast that was selected to enact your script?
Umera: I have worked with Mehreen several times before and I trust the direction that she takes with my scripts. But yes, the cast has done very well. Bilal, in fact, exceeded my exceptions.
Madiha is very good also and Beo is the dark horse that the audience will wait for. She is extremely entertaining, her comic timing is exceptional and it helps that she isn't ubiquitous, not playing maternal roles in dozens of dramas.
The trailer is entertaining and story seems more or less predictable. Both male and female leads belong to the middle class and take on fake Internet personas to find someone perfect for themselves. Is there more to the plot?
Umera: There's a lot more. It certainly isn't just a simple love story.
Mehreen: People may mistake it for a romance when they see the trailer but is more of a social comedy, connecting different worlds that are familiar to us.
Madiha: And yes, it seems lighthearted but there are so many shades to the characters. My own character is undergoing some difficult personal struggles.
What's the difference in working in a web-series compared to your previous experiences with TV dramas?
Mehreen: For me, it has given me the freedom to explore new genres that TV may not be interested in because they may not yield immediate high ratings. And of course, there is no pressure to ruin a project by stretching it unnecessarily.
Bilal: The craft remains the same, whether it is TV or web-series or a drama.
Madiha: Perhaps there was greater scope for improvisation or maybe that was just because we were working with Mehreen?
What was it like working with Mehreen Jabbar?
Madiha: I had worked with her before and appreciate how she is extremely organized. We had rehearsals and workshops before we started shooting officially which helped us understand her vision for the drama.
Bilal: This was the first time that I had worked with her and it was amazing. I never told her this but back when I was a student in SZABIST, I wrote a long comment on Mehreen's official Facebook page, hoping that she'd pick me out for an audition. And now, finally, I was working with her. She keeps you on your toes, definitely.
How?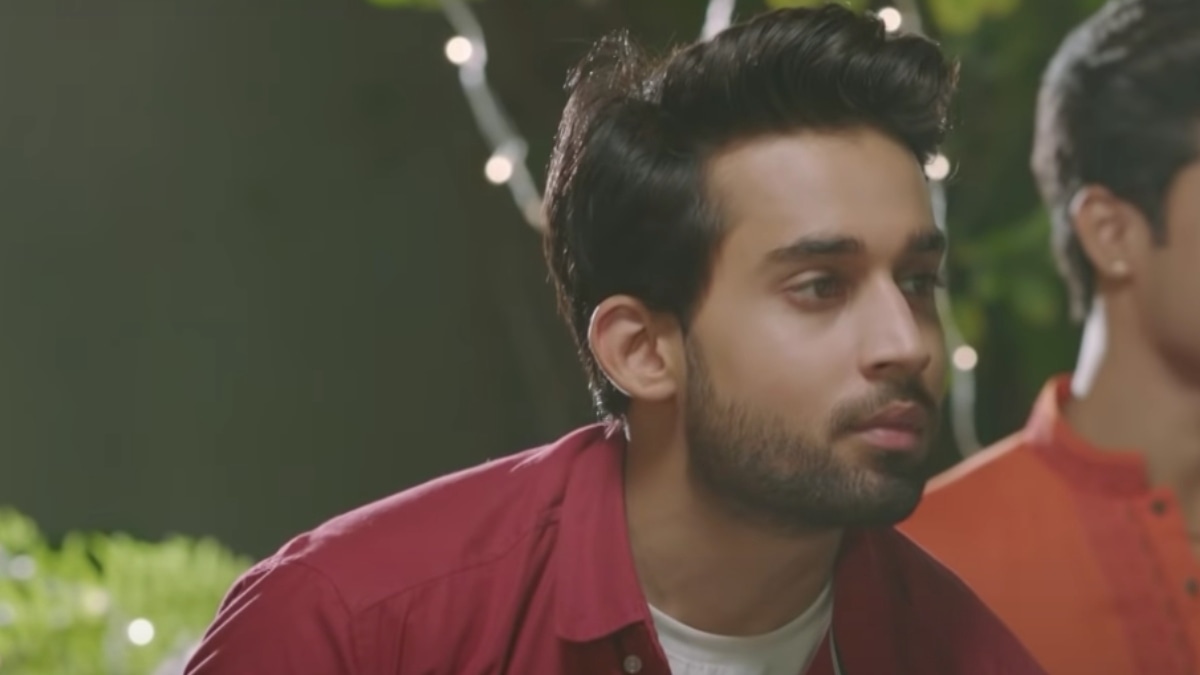 Bilal: (laughs) We had to come promptly on time! Also, I improvise a lot so sometimes she'd take me aside and tell me not to make so many changes. We were generally very lucky to be working in a set where everyone was very comfortable with each other. That doesn't always happen.
What are some of your fondest memories from Ek Jhooti Love Story's shooting spell?
Mehreen: We had some hysterically funny moments. Beo Khala would be entertaining us, even after I had said 'cut'. She had given everyone names. Bilal, for instance, was 'lambi palkein' (long lashes). Sometimes, we would have trouble shooting because we would be laughing so much.
Madiha: Beo Aunty called me 'chhoti'. There were some very serious scenes that I had with her where we would have to shoot multiple retakes because either she or I would start laughing. In this one scene, my mother, enacted by her, has to scream at me. We shot that scene 40 times at least!
There is also this dholki scenario where we all had to sing a shaadi song. Beo aunty knew the whole song and she didn't let Mehreen cut the scene until she had sung the song in its entirety.
Bilal: We did a short spell in Murree and even that was such fun. Madiha and I were supposed to be riding horses and look romantic together but I was petrified. There was this other time when we had to sit on a desi jhoola (Ferris wheel) but both of us have height phobia. By the time were were at the top and had to gaze at each other lovingly, we were completely jittery.
Madiha: I kept muttering prayers.
Bilal: And when she started getting scared, so did I! The cameraman were completely irritated by us.
Hopefully, people will like Ek Jhooti Love Story and binge watch it, said the duo, as the release date is set for October 30th.