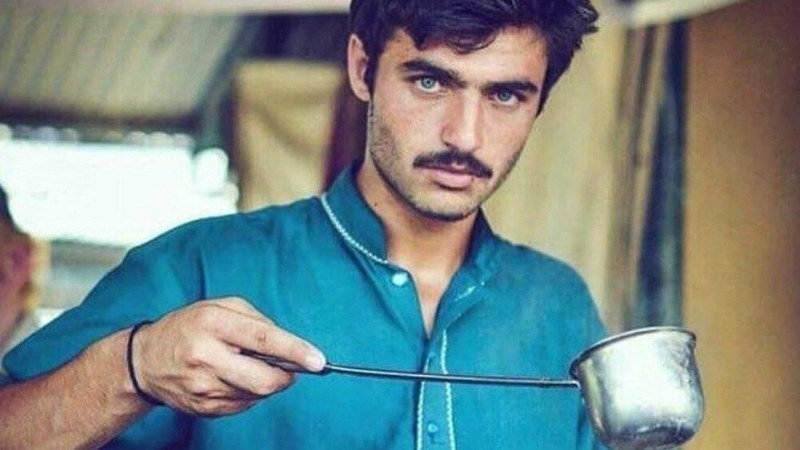 Just when we almost forgot about Pakistan's most popular tea vendor Arshad Khan whose looks took the internet by storm, here he comes, with exciting news making rounds on social media again.
Khan has just opened his own tea cafe in Islamabad which goes by the name of Cafe Chaiwala.
Last week, Khan had announced the good news through his Instagram page, where followers appreciated him for his hard work and reaching new heights.
"I'm proud that I was a tea-maker," said Khan as he spoke about how many people advised him to name the cafe after himself. "But I said no, this is my identity."
With magnificent truck art, his cafe boasts of traditional straw tables and chairs as well as hand-painted artistic crockery to add to the vibe. Other than tea, the cafe is also serving 15-20 dishes on its lavish menu.
"This is the most important thing to me, since everything is attached to my name," he said, adding that he would be dividing time between the cafe and his television career.
Khan also stressed upon the importance of education, regretting that while he did not get a chance to study, he feels blessed and hopes to open a school for underprivileged children who can then carry out their own ambitions.
We wish him the best in his future endeavours.
Email