"When we make a purely Pakistani film revolving around our subjects and culture, I would definitely think about it."
In the past five years, Yumna Zaidi has proven her worth as a versatile artist who can play an abundance of roles without being intimidated by the powerhouse of talent opposite her.
She's come a long way in a short span of time.
In Zara Yaad Kar she stood out alongside Zahid Ahmed and Sana Javed as the girl next door. In Darr Si Jati Hai Sila, she held her ground opposite Noman Ijaz who played a sexual predator who was a relative. In Inkaar, she was on top of her game as the girl who moved the court to get justice after being brutally stabbed multiple times.
Currently, she is appearing in two roles, both of which are doing extremely well.
In Pyar Ke Sadqay, Zaidi is playing a quirky girl from a middle-class background who gets married to her father's employer's son, days after the old man asks for her hand in marriage, for himself. In contrast, her role in Raaz-e-Ulfat is one from a conservative family who loses everyone's trust because of a jealous friend.
Despite being part of a star cast, her diverse performance makes her stand out in both of them. In a conversation with Images, Yumna reveals some interesting insights.
1) Usually, a young actor gets intimidated when sharing the screen with senior folks but that doesn't seem to matter to you. How do you stay calm in the presence of the best in the business?
Yumna Zaid (YZ): I am scared of my own character at the time, which is why I don't get intimidated by others.
You may have seen a horse wearing blinders on his eyes to stay focused. That's my philosophy when it comes to acting. I stay as focused as if I have blinkers on my eyes, so I don't know how another character is looking, how senior he is, or how hard he has worked on his character.
When I visit my set for the first time, I try to become my own character, and we both bond over a period of time. Till then, I am very confused as to how I should approach it and what mannerisms should be adopted among other things; that's why I care more about my own performance.
2) What made you go for Pyar Ke Sadqay where your character Mahjabeen is supposed to be both naive and stupid, unknowingly?
YZ: I fell in love with the script. I found Mahjabeen to be both cute and very challenging. I thought to myself that if I give it my best and work hard, this character could come out as exceptional.
The role was actually offered to me a year and a half back, but at the time Moomal Entertainment wasn't producing it. When it materialised and I was approached again, I said yes immediately. When I came on board, there was no one else. So I can say that even before the other actors and director, I was part of Pyar Ke Sadqay.
3) What was it like working with Atiqa Odho, Omair Rana and Bilal Abbas Khan, under Farooq Rind's direction?
YZ: They all are amazing people to work with. Atiqa jee is full of energy and filled with positivity. We hardly had any issues on the set, but if there was any problem, she was the first one to propose a solution. On the other hand, Omair Rana is just the opposite of his malicious character.
Sarwar made us all laugh whenever we were not on camera, and I loved working with Bilal Abbas. He is a great human being and we shared perfect chemistry with each other. He doesn't talk much when working but thanks to our director Farooq Rind's influence, we all were like a family, always having fun without any filters.
I must say that Farooq Rind is one of the finest directors we have in our industry and working with him first in Jugnoo, then in Pukaar and Ishq Zahe Naseeb and now in Pyar Ke Sadqay has been a learning experience. He is not just an exceptional person but a brilliant director who can execute a well-written script into a masterpiece!
4) Which scene has been your favorite in Pyar Ke Sadqay and why?
YZ: There are many scenes which I can consider my favourite, some of which haven't been aired yet. But from the ones that have, I like the one where Abdullah proposes to Mahjabeen after her fiancé runs away with her friend. It was pure and had a soulful conversation, which is a novelty in the modern world of materialism.
Another scene that I can term as my favourite is the one where Mahjabeen tells Abdullah that she has always been dumb and then narrates where her money fell into the canteen basket and she went home without eating. That was a scene with a lot of feeling!
5) Your characters in your last few dramas have been poles apart. Was that a conscious decision or it just happened?
YZ: It was definitely a conscious decision on my part, especially the Raaz-e-Ulfat one which gave me a break from complex characters. I just play a normal girl in that drama which was very much different from my characters in Darr Si Jati Hai Sila, Inkaar and even Ishq Zahe Naseeb!
Pyar Ke Sadqay is something that is in its own league of different, if you know what I mean!
6) How do you approach scripts when they are offered to you? Do you first look at the script, your character, the team, the channel, or is it something else?
The team, the channel, the character - everything is important to me but the most important thing is the writer and the scope of my character. Everything else follows these two points. So far, it's this approach has helped me in my career.
7) Why do you think the best writers in the business Bee Gul, Zafar Meraj, Hashim Nadeem, Zanjabeel Asim Shah, etc. want you to be a part of their dramas?
YZ: Television totally depends on the writers and the better the writer, the better the project. Sadly, we have very few good writers left for some reason, but I am glad I have worked with the best in the business. All these writers you have named have a unique style of writing and they are different from their peers.
I don't know why they want me to be in their plays but if they feel that I complement their uniqueness, then I believe I am the luckiest actor. It's an honour for me to be part of their dramas, be it in the lead or in a supporting role.
8) Is there any actor/actress with whom you haven't worked so far, and would like to share the screen with?
YZ: I have had my share of working with nearly all top performers in Pakistan but the one on top of my list is Faysal Quraishi. It would be my privilege if I could work in a drama with him. He is one of the finest actors we have.
9) If you were asked to pick the top three characters that you have played since making your debut, which three would it be?
YZ: I would pick Jugnoo in the first place followed by Ullu Baraye Farokht Nahi, and then Zara Yaad Kar which is still loved by the audience.
10) Is there a specific reason why you don't work in Pakistani films? Your fans would love to see on the big screen!
YZ: I would love to work in a Pakistani film but right now, our industry is in the development phase. All over the world countries make films on their issues and promote their culture but we borrow issues and culture from across the border. It is their ideas that we use in our films and not ours.
When we will make a purely Pakistani film revolving around our subjects and culture, I would definitely think about it. I am known as being picky when it comes to TV dramas. For films, I will have to think twice so that I don't end up regretting the move.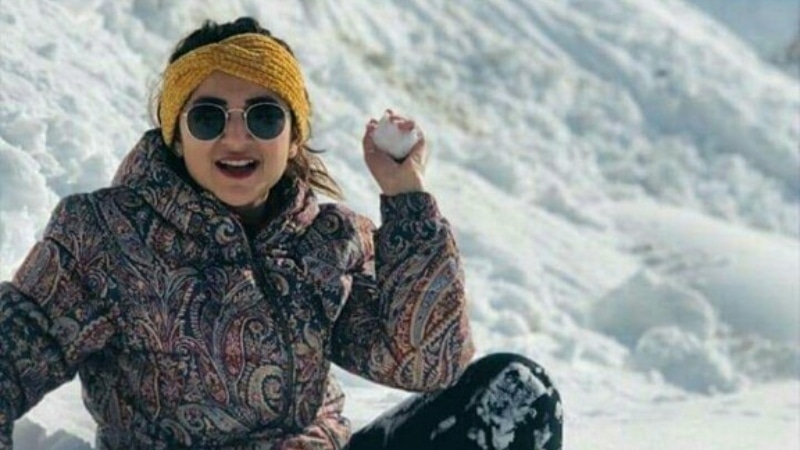 I'm a very patient person and this industry has made me more patient, so for my big-screen debut, I will wait for the right opportunity than jump on the bandwagon, only to regret it later.
11) Isn't living in the United States and working in Pakistan, a little hectic? Considering the travelling, being away from family, etc?
YZ: It's been five years since I moved to America with my family and it's very hectic to travel back and forth for work. But acting is my passion and I consider this struggle as part and parcel of life. Had there been no struggle, I might have taken it for granted.
When I am home in the US, I have time to unwind from my characters, I also read the scripts without worrying about going to sets and have all the time I need to relax. This me-time helps me both personally and professionally, and that's one of the reasons that keep me going.
12) And what about awards? Do you feel that accolades are the best way to keep an actor motivated?
YZ: These days, the biggest award for an actor is the love and respect from their fans on social media. They shower so much love and blessings online that it makes me want to do even better. Yes, the award ceremonies we have are also motivating. It feels good to be pampered for your good work.