Some filmmakers want to 'wait and see' while others have backed away/are contemplating backing away from an Eid release.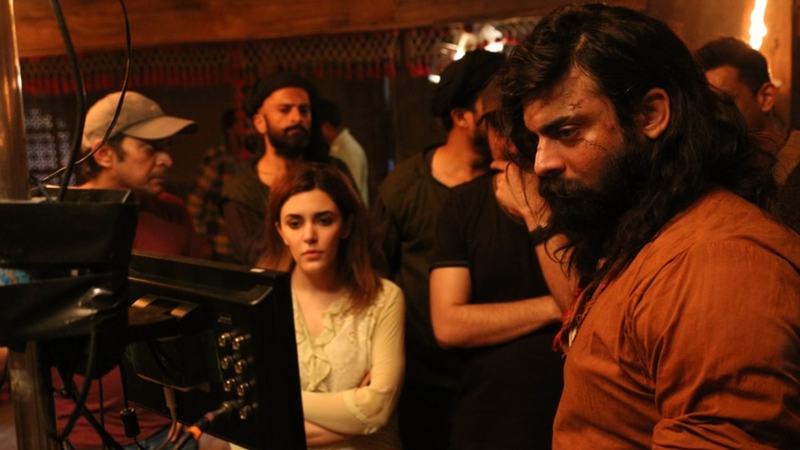 Pakistani film releases tend to throng around Eid, hoping to cash in on the festive crowds willing to splurge out on cinema tickets during the holidays.
On the flipside, this means that cinemas often don't have any local releases to fill in the long spans before and after Eid. It also means that while profits are earned they aren't maximised because audiences pick and choose from the options available to them.
There have been many commentaries about how filmmakers need to set aside their insecurities and begin to schedule film releases throughout the year rather than just during the Eid season.
This article would have been one such commentary merely a month ago.
No light at the end of the tunnel?
But a lot has changed over the past month and now, there is a chance that most local films will not release at all this Eid-ul-Fitr, which will be taking place at the end of April.
Many cinemas may not have opened at all by that time. It all depends on whether Pakistan manages to contain the dreaded Covid-19 pandemic over the next few weeks.
Under normal circumstances, a slew of Pakistani films were scheduled to cluster around the upcoming Eid; among them were the much-hyped long-awaited The Legend of Maula Jutt (TLOMJ) and Urwa Hocane's production debut Tich Button.
Other movies that were yet announce release dates but were unofficially contemplating over an Eid release date included Adnan Siddiqui's production debut Dum Mastum, Abdul Khaaliq Khan's Lafangey and Rehbara, starring Ahsan Khan and Ayesha Omar.
Now, though, filmmakers are adopting a 'wait and see' stance. TLOMJ's producer Ammara Hikmat outlines, "As of now, we are on schedule for the Eid release because it's difficult to predict how things will shape up. It's quite a testing time for everyone. We hope that this ever-shifting situation gets controlled worldwide and everything goes as per plan. No one wants to risk the health and safety for people for the sake of entertainment."
ARY Films has co-produced Tich Button and the CEO of ARY Digital, Jerjees Seja, is saying that he's going to wait and see. Adnan Siddiqui, meanwhile, says that he will no longer be releasing his debut venture on Eid-ul-Fitr.
"I was thinking of releasing Dum Mustum on Eid and was even about to make an official announcement but I don't think that I will be doing so now. In the current scenario, even major movies like James Bond have been postponed. Bollywood has halted productions. We are a much smaller industry and have to make sure that we release at a time when audiences will happily frequent cinemas without worrying over their health."
It is also important to note that Pakistani movies don't just release locally but are also shown in screens across the world, particularly in regions with heavy Pakistani immigrant populations. Filmmakers' focus is on maximising profits from audiences globally.
For instance, one knows unofficially that TLOMJ's makers were in talks with Chinese cinema groups and were in the hope of releasing the movie worldwide, particularly emphasizing on the Chinese market. At this point in time, China has only just managed to control the coronavirus outbreak and is exercising extreme health precautions.
There are chances that if TLOMJ, should it release on its original end April release date, would not be able to cash in on the international audience, including China, quite as well as it hopes.
Other filmmakers have also backed away – or are contemplating backing away – from an Eid release. Faisal Qureshi who is going to be making his directorial debut with the multi-starrer comedy Money Back Guarantee decided to change the date even before the corona pandemic broke loose.
"When TLOMJ announced that they would also be releasing on the same date as us, we decided to back out. I felt that it would not be viable for two movies starring Fawad Khan to release simultaneously. We got relaxed and slowed down our pace. Now, if the corona outbreak is contained and still TLOMJ decides to delay release, we won't be releasing on Eid. We made up our minds about this a while back and have been working accordingly."
Even films that were under production have halted. Fizza Ali Meerza of Filmwala Productions says that the shoot of her and Nabeel Qureshi's upcoming movie FatMan, starring Ahmed Ali Butt, was going to begin on the 28th of March and has now been delayed.
"We had already given out advances but we couldn't risk people's lives by commencing shooting." The filming of Filmwala's other production scheduled for this year, QuaideAzam Zindabad, has already wrapped up and the team is currently working on its post-production from home.
Zahid Ahmed and Saba Qamar starrer Ghabrana Nahi Hai stopped its shoot merely after two days of filming. Wajahat Rauf also recently made an official announcement that the shooting of his film Parde Mein Rehne Do, starring Ali Rehman Khan and Hania Aamir, had been stopped.
"We had already wrapped up 50% of the movie and have about two weeks' work left. But I couldn't run the risk of someone falling ill on my set. We have stopped work for at least two to three weeks and will then decide how to proceed on," says Wajahat.
Will cinema houses even survive this?
At the other end of the spectrum, how are cinemas faring in these dire straits?
The coronavirus is said to be particularly infectious in enclosed, air-conditioned areas and on that pretext, the government has ordered cinema halls across the country to remain closed till the 5th of April.
However, according to insiders, it is unlikely that most cinemas will even open after this date.
The ban on Bollywood had already crippled the profits earned by local cinemas and hopes were pinned on the Eid season to bring in profits.
Now, even if the government lifts the ban on cinemas, most organisations will only want to open – and incur operational costs of running a cineplex with multiple screens – if it is felt that audiences are once again willing to go to the movies, without fearing for their health. This may or may not be before Eid.
Sources also claim that major cinema owners have laid off a large chunk of their employees, foreseeing several dark months when business will be negligible.
Jamil Baig, CEO of Nueplex, ponders, "Films and entertainment are really not a priority right now. Once this virus is contained, then we'll discuss film releases and the future of local cinema."
Adnan Khan, the Head of Marketing and Sales at Cinepax, observes, "If the pandemic continues to run loose for five or six months, I doubt that most cinemas will be able to survive at all. But even if the virus is contained, filmmakers will only release their movies on Eid if the economies of scale work in their favor. Some major international releases have already gotten delayed. The new James Bond movie is one of them. Fast & Furious 9, also slotted for a 2020 summer release, has postponed its release all the way to summer next year. It's an expensive movie to make and the filmmakers probably feel that they need to show it at a time when they can earn the maximum from it."
"Eid is still far off – but local filmmakers are also going to assess their losses and gains before confirming release dates."
It isn't a good time for Pakistan's fledgling barely surviving film industry. Then again, it isn't really a good time for any business at all. The Corona pandemic is a health threat but a major side-effect of it continues to be the massive economic downturn that it has leashed over the world.
And all one can do is wait for these terrible times to be over. But will the shaky economies of local films manage to survive the economic strains? Will there still be enough screens available in Pakistan once the virus' outbreak is over? One can't be sure.