Ah, Instagram, the app that keeps on giving 'goals'. Especially couple goals.
Social media has changed the game for many and you can't deny its impact on celebrity culture. No longer are folks waiting on TMZ style tabloids to find out who was spotted having dinner with whom because they let us know themselves. And since all the scandal is gone, they look happy too, which is the real goal!
Now, there are many kinds of people on Instagram and in the same way, there are different kinds of couples on Instagram, especially the famous ones. As soon as we noticed the pattern we had to share it with everyone. With examples of course.
Here are the types of celebrity couples you'll see on Instagram;
So cute, you hate them: Hamza and Naimal
From their wedding to their cutesy pictures together, they're perfect. They're so perfect, we're sure Ed Sheeran follows them around with a guitar playing 'Perfect' on loop.
You share their pictures with beau saying "This could be us but you playing." And while we all go 'Awww' and share heart eye emojis, it starts getting on our nerves how wonderful they are to each other and together. Because it's not fair!
The couple who was married way before they got married: Sahad
You love this couple, they were meant to be and no one denies it. But the way the two are with each other, it seems like they've been married forever, even if they aren't.
They might not be overly romantic with each other but you can see their understanding and comfort level with one another. Who wouldn't want that?
Family photos galore: Faysal Qureshi and Sana Faysal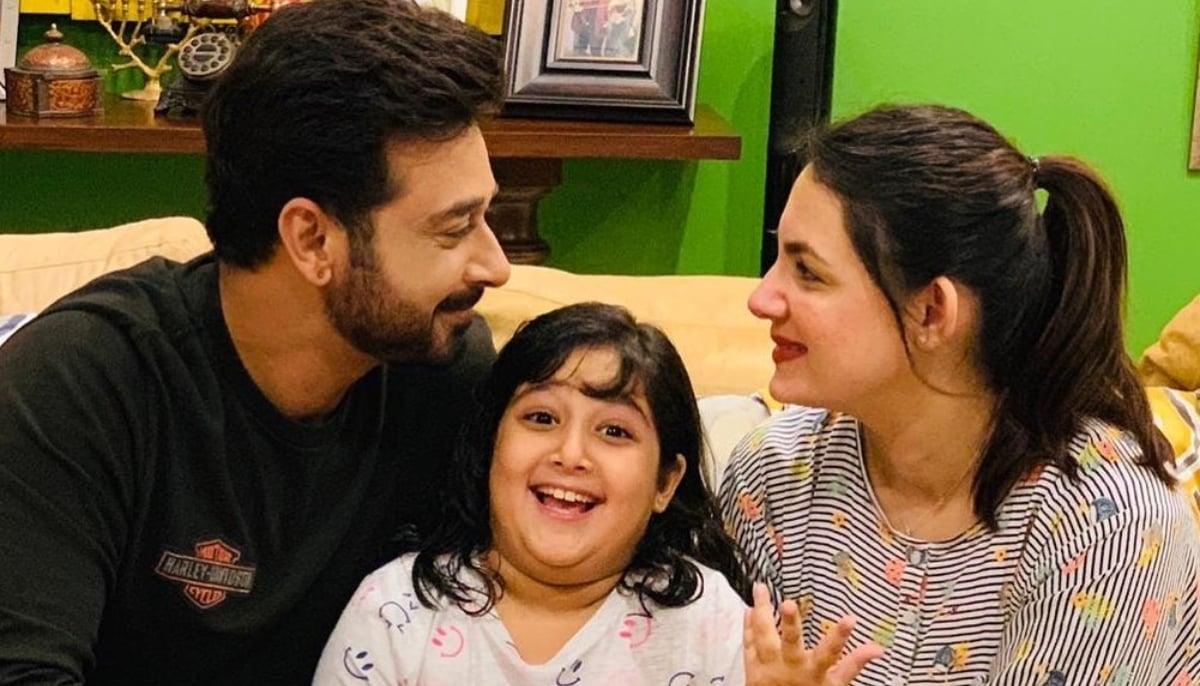 For them, it's not about the couple as much as it is about the fam jam.
From birthday parties to dawats to beach trips with the kids and even new pets, it's a Full House situation. Goals for having it all? Why not?
Naya naya pyaar: Hania and Asim
To be young and in love. This is the couple that will go all out on the lovey dovey captions and won't skimp on the heart emojis ever. They're always seen together and make sure to have a couple photo at every single event.
The ones who pack on the PDA: Sarwat and Fahad
They love each other. They know it and whole world knows it, because they make sure the whole world knows it. Can it get a lot? Maybe. Does it affect them? Nope. Should it affect us? Absolutely not.
The couple with a permanent third wheel: Urwa, Farhan and Mawra
Sometimes, you just want to spend some time with your significant other but there's extra company. Whether they're invited or unwelcome, we do feel more odd about the third wheel who seems to be way too comfortable always hanging out with a couple, to the point that the couple's pictures are more on said person's Instagram than theirs own.
It's nice to have good friends to be around but not all. the. time.
The couple you're not sure is a couple but is a couple: Sheheryar and Maya
You see them together, they're holding hands, looking into each others eyes, commenting on each other's posts and super sweet to each other. But... are they together?
It's sad that celebs can't really figure things out for themselves what with being in the public eye but now that we're aware this is how it happens, let us know already. We have hashtags waiting!
The super cheesy couple: Aima and Shahbaz Shigri
Every single cliche you wouldn't even use ironically, they've said it to each other. Much similar to the naya pyaar, these guys can't get enough of each other and sure that's cute but then come in the cupid metaphors and the stereotypical dialogues and song lyrics dedicated to one another and that gets a bit much.
No more of 'You are my fire, the one desire,' is all we're saying.
The support system: Fawad and Sadaf
Who doesn't want a partner in life that has their back? They help out their spouse out however possible and are basically each other's best friends. Does this mean that they're joined at hip at all times? Not at all!
The great thing about them is how they have their own individual lives which they thrive at and then they stand together and become a real power couple.
---
This article is categorised as humour/satire. Its content is not meant to be read literally, and the views expressed here do not necessarily reflect the views of the writer or the views of the IMAGES editorial staff.
Email