..and we might have found a way to counter them.
God save you if you're a Pakistani in your early twenties with an experience of the arranged matchmaking process.
We feel matchmaking is an ever-present, desi state of mind which is not fading anytime soon.
Here are some situations that we feel should be left behind completely as we progress towards a whole new decade:
1. There are zero limits known to the nosy rishta aunty and her fake concerns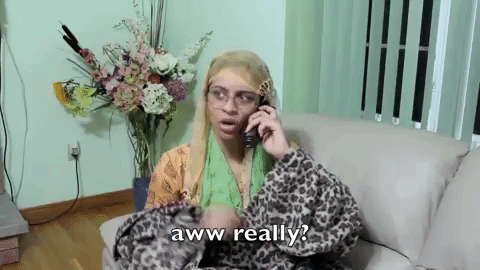 ..and we're so done.
She displays fake concern over anything and everything in the drawing room, while sipping your tea and gorging on your food.
We all know her 'Beta, kia kerte/kerti ho?' is just a cover to confirm that you don't stammer or stutter.
2. Rishta meetings usually translate into never-ending high tea sessions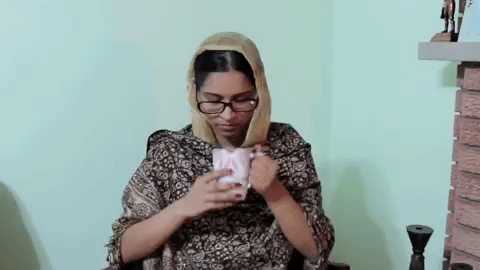 This is perhaps one of the reasons why 'larka/larki dekhne jarahe hain' (we're going to see the girl/guy) trend is still going strong.
About 15 minutes into the 'meeting' and the table before them is expected to be laden with garma garam chai, complete with traditional finger food to go with it.
Some people start looking for rishtas a little (read very) early because they love these tea parties a bit much.
3. The thorough look-over is the worst
These rishta walay inspectors love finding and highlighting flaws; your skin is not white enough, your hair not long enough, your waist not slim enough, are some comments we often get to hear.
Oh and even if you tick all of those boxes, they'd scrunch their noses at how 'over-educated' you are.
4. The intrusive interrogator(s) is unleashed the minute you arrive in the drawing room
'Kia kerti ho beta? Khana paka leti ho? Shadi ke baad kia plans hain? Ziada chai tou nahi peeteen? Kitne bache chahiye? (What do you do? Can you cook? What are your plans after marriage? Do you drink a lot of tea? How many kids do you want?) are some usual questions thrown around like curveballs.
5. Haw haye! No talking to your spouse till you're married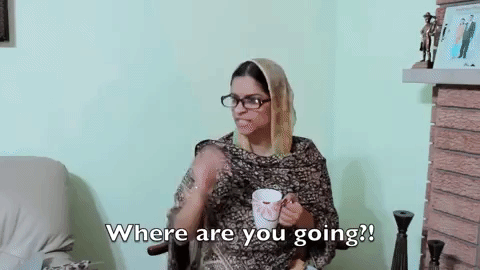 Contrary to old times, you can now look at your potential life partner however much you want; gawk, ogle and stare at them to your heart's content but you're doomed if you're a girl who expresses the desire to meet them in person.
Sigh!
Tired of these woes? We definitely are
Shaadee.pk claims that they can help us skip all this - and more.
The platform is a match-making service aiming to personalise the very concept through an extensive range of rishta-seekers to choose from, and hence simplifying the process of meeting new people.
Here are few highlights of their offering:
The platform ensures rishta privacy
The site prioritises user confidentiality over everything else; permissions are sought to show photos and contact details on the platform.
Dedicated and personalised matchmakers
The website allows to share preferences with representatives so they create a match. If a candidate gets a thumbs up from users, the reps assist with the next steps.
Registration and matchmaking process is user-friendly
The fact that this rishta hunt takes place online and so minuses initial physical interaction with complete strangers makes us feel more comfortable with the idea.
For more updates and info, head over to their official website here.
---
This content is produced in paid partnership with Shaadee.pk and is not associated with or necessarily reflective of the views of Images and Dawn.com