Zindagi Tamasha had its premiere at the Busan International Film Festival but that was just the beginning.
Almost a week ago, the Sarmad Khoosat directorial bagged its first nomination for the Kim Ji-seok Award. And now, it has won it.
Zindagi Tamasha, known internationally as Circus of Life, shares the award with Indian film *Market, a Pradip Kurbah directorial.
Khoosat Films shared the happy news from Variety.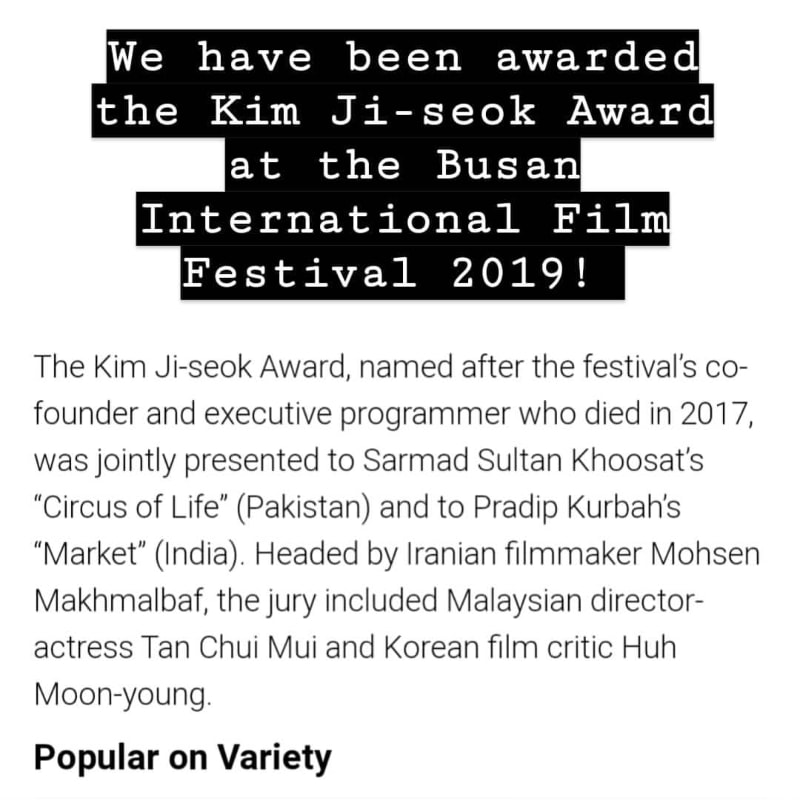 The film is making strides after strides... can it just be screened in Pakistan already? We're getting impatient!