Are you stuck in a style rut, wearing some variation of same Khaadi kurta everytime Eid rolls around?
What with everyone (regardless of fame-level) using Instagram as their digital modeling portfolio, there's no reason you should feel uninspired. Having a good desi outfit in your closet is practically a necessity, you'll wear it everywhere from Eid dawats to family dinners to mehndis.
Here are some desi style looks you can try right now. Depending on your comfort level you can rock a patterned waistcoat like Osman Khalid Butt or opt for something subtle like Emad Irfani. Baby steps!
Wear a bold colour like Asim Azhar
You might be used to wearing an orange kurta to a mehndi, but would you wear the same to a dawat? Plus a matching shalwar? We say... why not? The bright kurta-white shalwar combo is done to death and while it's a classic, it won't take you out of your comfort zone. Try this instead.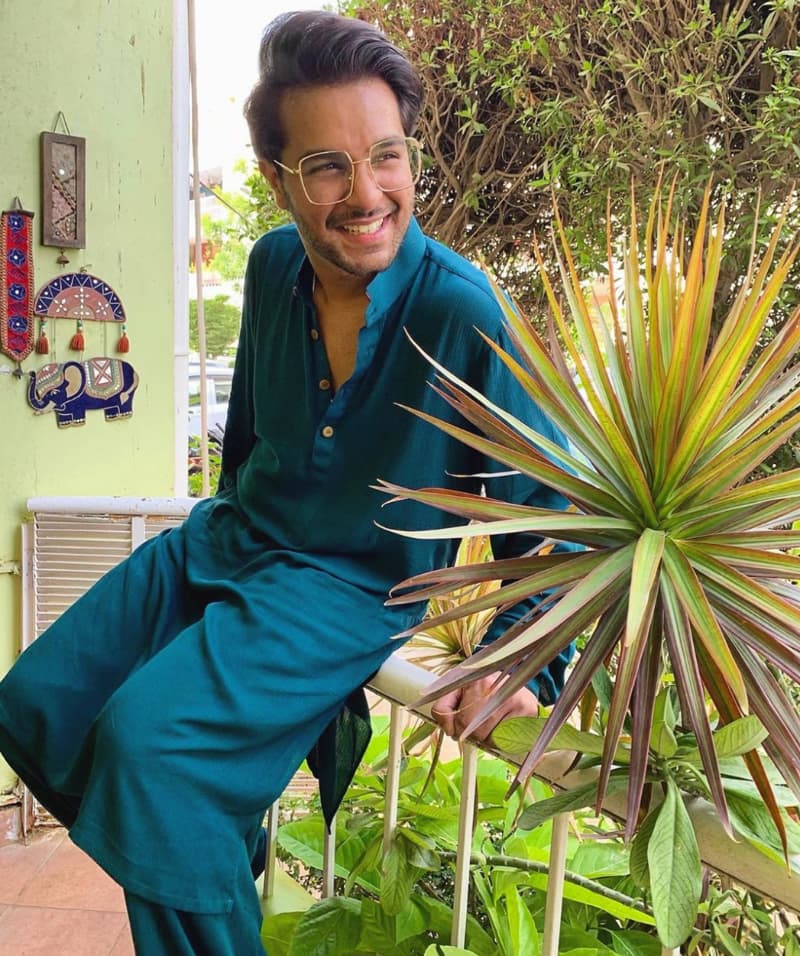 Rock a tang pajama instead of a shalwar like HSY
The tang pajama is an extremely underrated item of clothing for men. If it's tailored correctly it can look incredibly 'smart' (or at least that's what your phuppo will say when she sees you). It's also more formal than a basic shalwar or pant. If you have toned legs this will also show them off.
Add a patterned waistcoat like Osman Khalid Butt
Alternatively, you could just update your existing shalwar kameez with a patterned waistcoat. This is for the more daring. You've got to have a personality to match!
Take a baby step with a patterned white kurta like Emad Irfani
If you're a play-it-safe kinda guy dip your feet into new waters with a subtly patterned white kurta. The embossed pattern adds interest and you still won't look OTT.
Try twinning with your baby if you want to win hearts like Feroze Khan
Guys, twinning with your baby is the ultimate scene stealer. Some may call it cheesy and cliche, those people know nothing. But plan ahead, you might have to get something tailored especially for you since it's hard to buy both your size and a baby's size in a matching print from the same store!
Email