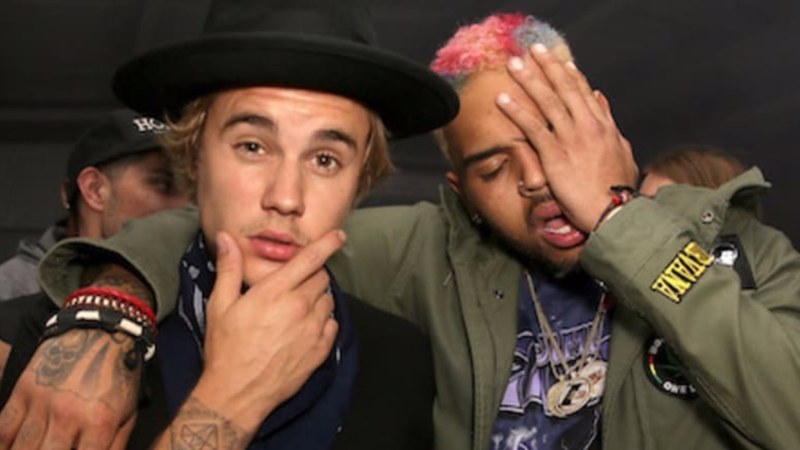 In case you've been living under a rock, just so you know Chris Brown was convicted of assaulting his former girlfriend, Rihanna back in 2009.
Yet his high-profile friends are hell-bent on protecting him, friends like Justin Bieber. The defence came in the form of an Instagram post describing Brown as a combination between Tupac and Michael Jackson (the latter, needless to say, has his own criminal past.)
The impassioned caption read: "Everyone wants to wait til people die To give them the credit they deserve. I'm calling it now when CB passes away after a long full life, you will miss what you had in front of you the whole time ... trust me watch you will see."
"The people who have over looked this mans talent because of a mistake he made… you need to reevaluate! Love you @chrisbrownofficial!" he added.
If by drawing the comparison Bieber meant that both those men have their own complicated history with violence, then we get it but nope, this was just him glorifying a predator.
Brown also commented under the post:
Thankfully, this has not been received warmly by followers and they're rightly calling him out for his problematic statements:
Email