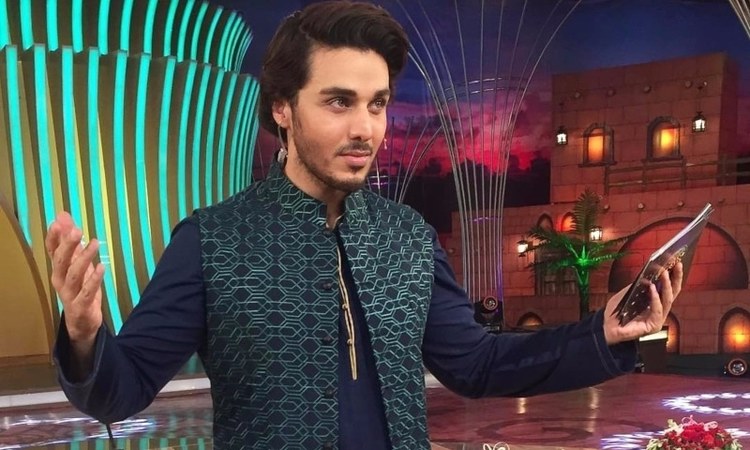 Actor Ahsan Khan has something to say about the proposed ban on celebrities hosting Ramazan transmissions - he's not happy with it at all.
A resolution seeking a ban on celebrities hosting Ramazan transmissions was submitted in the Punjab Assembly last week and was unanimously accepted a couple of days ago.
While PEMRA is yet to enforce the ban, it seems like celebrities who were set to host said transmissions aren't backing down. Exhibit A: Ahsan Khan.
Khan, who is all set to host Ramzan Pakistan this year said: "I'm a Muslim and I have a right to question and nobody can take my right away. If I'm questioning the scholars on television while conducting this show or for that matter anybody who has an interest in doing so should not be stopped, should rather be invited to gain knowledge. I've been doing this show since the last five years now and it has made a very positive impact on me, it has changed me for the better. I have learnt so much, I've learnt so much about my religion through this show."
He added that having respectable ulemas on television was important. "I have a very good relationship with Maulana Tariq Jameel, Maulana Kaukab Noorani, Dr Maimoona Murtaza Malik and Maulana Imran Bashir, these are my mentors and teachers on this show. I don't claim that I'm a scholar, I myself am a viewer and a learner. My stance has always been very positive, which is why I've worked with PTV and Hum TV; we know our limits and we know how to do a show in Ramazan."
He says his show, Ramzan Pakistan "will air on both channels together Insha'Allah".
Email