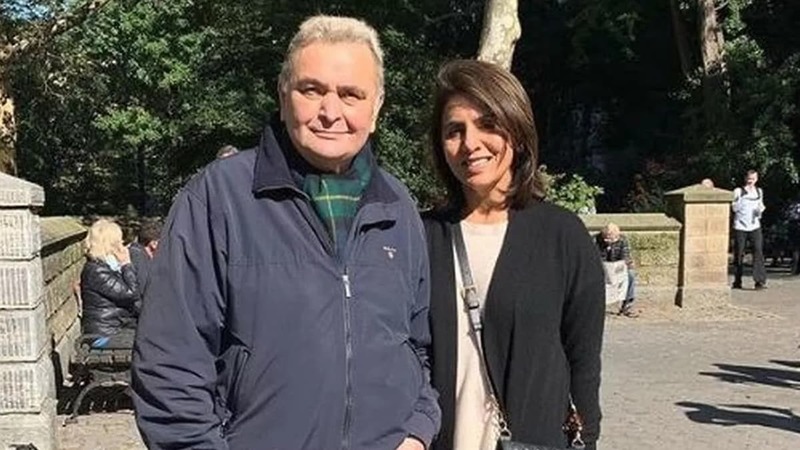 In September 2018, Rishi Kapoor had announced that he would be heading to America for treatment of an undisclosed medical condition.
While the nature of the Bollywood actor's illness had been kept under wraps, we now know that not only was he undergoing treatment for cancer, but that the treatment was successful and Kapoor is now cancer-free.
In a post, filmmaker Rahul Rawail shared the happy news alongside a picture of himself with the actor.
Initially, post Rishi Kapoor's announcement, fans had speculated the illness to be cancer but at the time it hadn't been diagnosed, with brother Randhir Kapoor stating, "He only reached America two-three days ago and so far, he was being prepared for the tests that he has to undergo. Depending on what the results are, his line of treatment, medication and other modalities will be decided upon."
In conversation with Hindustan Times, Rishi's elder brother Randhir appeared to confirm the news and said, "Yes, he is much better, and he will come back soon. [On whether he is completely cured], he's on his way to full recovery and it takes time, he's got to finish the whole course, but he's fine."
While there has been no official statement from the family, the actor's wife Neetu Kapoor did hint at Rishi's ailment, when she posted a picture from the family's New Year's celebration and wrote, "Happy 2019. No resolutions only wishes this year !!! Less pollution traffic!! Hope in future cancer is only a zodiac sign!!! No hatred less poverty loads of love togetherness happiness n most imp. Good health."
Email