In an effort to care for the environment and reduce the adverse effects of deforestation, Rooh Afza has come up with a TVC in the heat of the moment. Quite literally.
We feel planting trees is one of the easiest and most sustainable ways to positively affect the environment, and Rooh Afza is telling us just that.
Here's us discussing few of our favourite bits out of their latest campaign:
Highlights of the TVC
1. It highlights the importance of forestation
With deforestation happening all around, the ad helps resurrect the environmentalist in us.
We feel it highlights the importance of caring for the environment in a fun way to reduce the alarming heat wave that engulfs many parts of Pakistan each year.
2. It furthers the useful cause of #PlantforPakistan
Trees create the very air we breathe and filter air pollution, and so the brand's campaign #PlantforPakistan is encouraging people to join hands in making Pakistan's enviroment cooler and greener.
With this campaign, Rooh Afza encourages to begin with improving our microclimate by planting more and more trees and participating in outdoor activities, particularly the ones that exhibit care for the environment.
We spotted kids and young adults planting little seeds in Rooh Afza bottles. Here's a quick look at it:
3. It makes use of a catchy jingle and storyline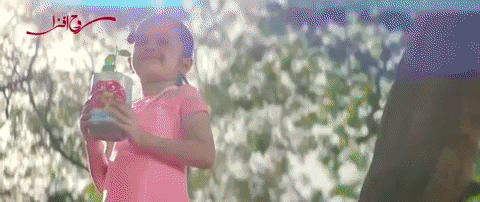 The campaign's message is simple; the more we sow, the cooler it gets.
From cute smiles to recurrent greens, cold drinks and ice lollies, we feel the visuals beautifully show that sowing seeds can help fight global warming.
Starring Ghana Ali, with vocals from the singer Zeb Bangash, the ad produces a catchy jingle that is sure to get the kids excited to play their roles towards the cause.
Watch full TVC here:
Known for taking one of Pakistan's most celebrated drinks across the world with exciting campaigns, we feel the brand has yet again campaigned to work towards the development of the country.
To join hands with Rooh Afza, follow the campaign's hashtags #PlantForPakistan #ShadesOfHope #BeatTheHeat on social media.
---
This content is a paid advertisement by Rooh Afza and is not associated with or reflective of the views of Images or DAWN.com.
Email