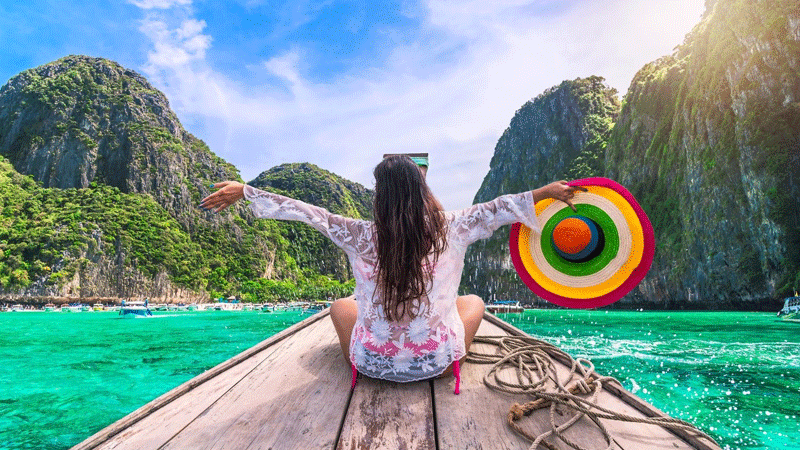 The current state of the Pakistani rupee makes travel difficult for professionals. But all is not lost.
Summer is definitely not a fun time in Pakistan. It's hot, in some parts humid and even the thought of leaving the house is stressful.
The only thing that you want to do during this season is run away to another part of the world but the rupee's present standing against the dollar makes travel very difficult. So I got in touch with a few local travellers to recommend affordable summer destinations that you may want to look into.
Though some of these places may share the same weather as Pakistan, it helps that they have beautiful beaches and greenery to make up for it.
Note: The costs listed below are rough estimates based on online information and quotes by recent travellers. You're advised to do your own research. Prices may vary.
The old favourite: Thailand
This one has to top the list, for obvious reasons. It's cheap, easy to travel to and provides a diverse range of experiences within a small budget.
A round-trip ticket currently costs an estimated Rs70,000+, add to that a three-month visa for Rs5,000 and you're good to go.
"Hotels are inexpensive, but hostels for group/ solo travellers would be your best bet with rates going as low as Rs1,500 per night, plus you really get to experience the Thai life. And don't worry, hostels are reliable because there are always tourists about," says one frequent traveller Haider.
He adds, "A trip to Thailand can be a 5-day or 15-day trip because there's so much to see. There are Buddhist temples in Chiang Mai, the northern hilly areas of the country as well as beautiful beaches - although crowded - in Phuket and Koh Samui (island). Avoid the secluded beaches, they'll be pricey. You can also do adventure sports, rent a bike (but be careful of scammers), go see an elephant sanctuary." He feels the best time to go to the country is in the winter as it gets humid in summers.
The street food will not let you down, you can expect tons of variety, it's good, low-priced (starting at Rs450) and stalls are open till late in the night. Travellers recommend trying their Tom Yum, Tom Kha Kai, Pad Thai (priced at approximately Rs600 each). Keep in mind that the food is a hit and miss. It does not entirely suit desi palates.
"Bangkok is good for shopping, that's it. Spend the least amount of time there, perhaps a day or go for the weekend to see the Chatuchak Weekend Market, which is the biggest bazaar. After the weekend, bounce to some other place," says Anum who's visited Thailand a few too many times than she can count.
The travellers advise, "When shopping look out to bargain, whether the price is listed or not. Even taxi drivers can scam you so set a rate before the ride."
It's easy to island hop, don't fly as it'll cost you a bomb. Instead, take a night bus and then a ferry to one of the islands. The islands have pickups for Rs450 and they'll show you around.
At a minimum, you can expect to spend around Rs150,000 on a 5-10 day trip overall and have a great experience.
The new favourite: Turkey
If you want to go to a country to experience the best of both worlds; the European and Asian side, then Turkey should be on your list.
The country's inexpensive, rich in history, heritage, culture, beauty and good looking people - no kidding.
If you have a valid visa or residence permit from one of the Schengen Countries, USA, UK or Ireland then you can easily apply for an e-visa; single-entry will cost you around Rs8,500. And tickets around this time of the year will be roughly Rs80k+.
Decent, three-star hotels in Istanbul come cheap, around Rs7,000 a night, even ones right across the Blue Mosque. The touristy spots are within walking distance so sight-seeing will save you transport costs. "Turkey gives you the luxury of walking on foot without getting bored. Taxis are expensive, use the bus or metro," says avid Turkey traveller Tooba.
If you want to shop the Grand Bazaar won't disappoint, but bargain! The vendors will scam you, she warns.
Tooba adds, "The food is a meat-lover's paradise, though the strong meat smell takes some getting used to. Try to avoid eating out at fancy places or you'll be shelling out a lot more than your intended budget, instead grab a dürüm (wrap), siş kebap (seekh kabab), döner (shawarma) for Rs250 each, they're delicious and fill you up. Otherwise, if you're on the go, a warm, delicious simit (Turkish Pretzel) for as little as Rs35 from a street vendor does the trick. Their fresh orange juice is a little pricey at Rs200-300, but a must-try at least once."
Travelling within the country is cheaper on bus, Rs4,000+ for a round trip - you can book months in advance too.
"Pamukkale's thermal pools are not to be missed. They're cool to look at and even better to dip in. Cappadocia doesn't really have much to offer, the cave hotels are cool but the nicer ones burn a hole in the pocket and the cheaper ones don't do justice. The hot air balloon is overrated and will completely throw off your budget coming to around Rs30,000 for an hour. The ATVs (Rs1500) are fun, make sure to wear covered clothes, the sand will get everywhere.
"Solo female travellers should definitely check out Turkey but be cautious of smooth talkers, you'll find plenty who'll want to hang out or show you around. Just walk away. And beware of scammers, they're everywhere."
Turkey can roughly cost around Rs150,000 or less easily.
A different beach destination: Sri Lanka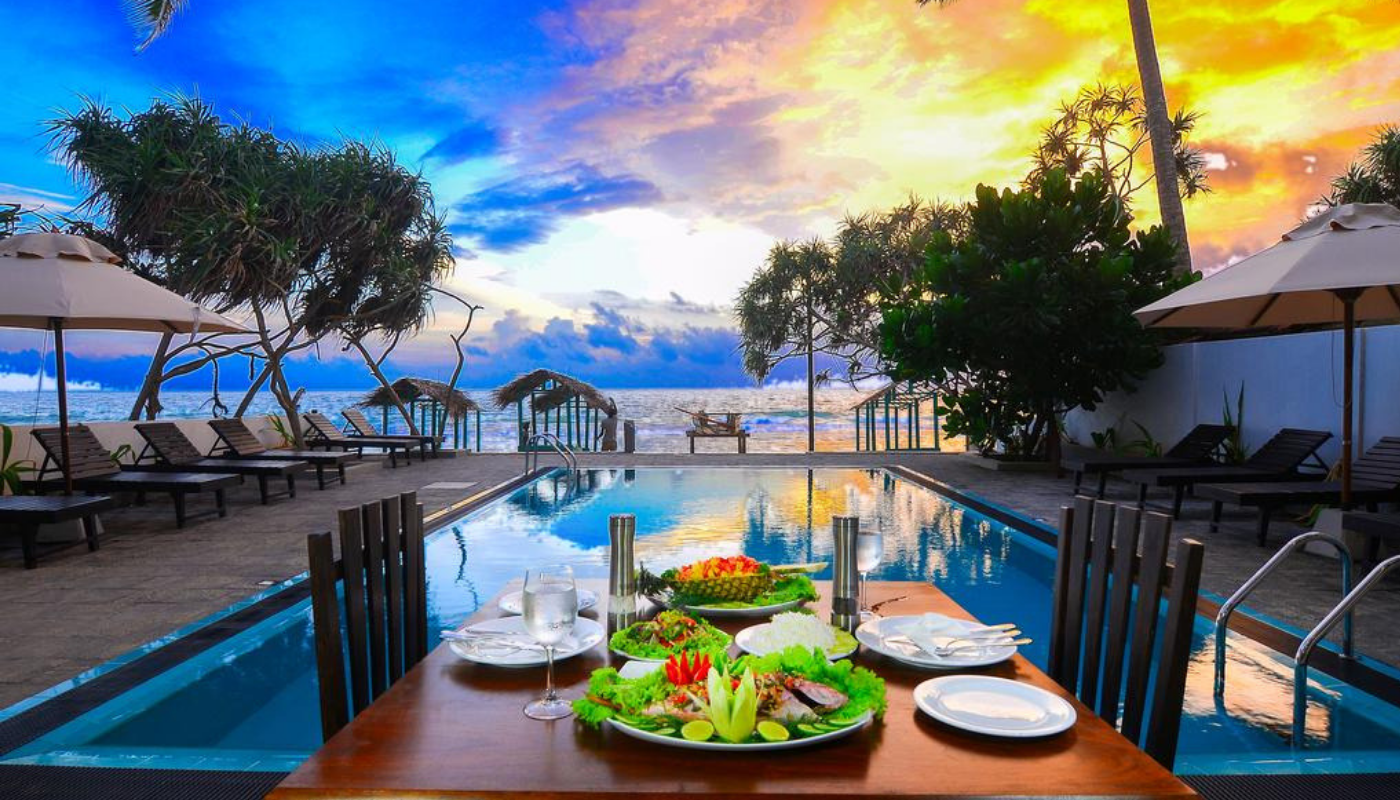 Sri Lanka is a bit tricky to travel to at the moment, especially after the devastating Easter attack.
The country recently offered visa-on-arrival facilities for Pakistanis, however it has suspended its on arrival visa facility for 39 countries including Pakistani nationals. One can still apply for a visa online through the ETA system, it'll cost around Rs3,000. The ticket will be an estimated Rs65,000+.
The country has affordable accommodation, people recommend trying Airbnbs as they're a good alternative and cheap too going as low as Rs3000/ night. In Colombo, one can easily find low-priced local food around Rs400-600 - they also have halal options, said Anum, who's travelled to the country recently.
Public transport is cheap, but if you want to explore more, it's best to pay for a rental during the entire stay. However, solo women travellers should be careful, Anum recalls her experience with her girlfriends and it didn't go well.
"I only went to Coloumbo for a day and then Hikkaduwa for four. The good is that it's beautiful, lush, green. The fruits are yum, like coconuts and pineapples, even the seafood is fresh and delicious and some locals were very sweet and nice.
"But we also did feel uncomfortable, the police tried to mess with me and my friends when we took rickshaws, so avoid tuk tuks. People stare, they follow and men approach you quite a bit and are very persistent."
A week to 10 days in Sri Lanka will cost you somewhere around Rs1.5 lakhs.
A European getaway: Portugal
Portugal is one of the cheapest countries of Western Europe and definitely budget-friendly, but if you're looking to escape Pakistan's heat, this place is not for you, the temperatures can soar as high as 25°C.
Tickets will be a little pricey during peak season, you can expect a round trip to cost Rs75k and above.
Once there, you'll have access to cheap public transport - metro, railways, buses, don't hire a rental or taxi, they'll rip you off - and if you book resorts and hotels well in advance you'll get a good deal. Food is cheap, if you eat where the locals do and can cost upwards of Rs800, but if you just want to grab a bite and be on your way you can expect to spend Rs550 on a decent sandwich from any local cafe.
One traveller said, "A good Airbnb in Lisbon can cost as little as Rs4000 a night if you share with a friend. Generally the food is fairly inexpensive and you'll have a variety to choose from."
"The city is easy to navigate on foot so you don't have to rely on public transport and Uber is cheap, it can cost anywhere around Rs500-1,200 to get around the main destinations in the city."
The good thing is, once you're in Portugal, you can easily move around to other schengen countries, like Spain, France, etc.
Point to note: the Embassy of Portugal in Pakistan suspended tourist visa applications in 2017 and has yet to re-open them, you'll have to apply for another schengen visa to enter the country.
You can expect to shell out a good Rs2 lakhs if Portugal is on your travel list.
The unexpected destination: Vietnam
If you've been to Thailand multiple times and want to explore a different place with a similar experience, then head to Vietnam.
A round trip ticket is Rs87,000+ and their online visa will cost Rs1200 with an additional Rs3700 for the stamp once you arrive at the airport.
Haider who went on his honeymoon to Hanoi, Vietnam said that for three days he spent about Rs7500 per day while living in a nice hotel and eating out. "I went on my honeymoon so my expenditure was on the higher side but the country is super cheap and you can easily find three-star accommodations which are clean, comfortable and well-equipped for an estimated Rs4000 per night. These are places you can stay with friends and/or family,"
Travelling within the country is relatively difficult. "The internal flights are cheap. but the country is not as developed for tourists like Thailand, it's a back-packer's destination."
"The food is dirt cheap, a bowl of Vietnamese Pho is Rs150 - 300, but if you're looking for conventional foods then it will be an issue; only recently they opened a McDonald's and then there's the option of dining at upscale eateries but you'll have to shell out a good amount."
He added, "There are a lot of pristine beaches, Mango Bay, Halong Bay and then they have mountains where they have rice farming, you can go caving. They also have adventure sports at the beaches, so there's tons to do."
Just watch out for the weather, he warns, it's highly unpredictable.
You can expect to spend around Rs1.5 lakhs for a week in Vietnam.
The old standby: Malaysia
Considered one of the most beautiful countries in Asia, Malaysia has a lot to offer travellers.
A round trip ticket will cost Rs70,000+. You can apply for one of two visas; eNTRI (single entry) which costs Rs8494 and Tourist evisa (multiple entry) which costs Rs11879.
According to Anum, "Kuala Lumpur's accommodation is budget-friendly, a good hostel will be as low as Rs1500 a night, and if you're lucky to find a good location you get the beach life and the city life. Cheap and convenient. Resorts are all under Rs15k if you want to check them out."
"You can eat at the Mamak stalls (dhabba style) which mostly offer Indian cuisine. It'll cost you Rs150 per dish. Try their Maggi Goreng (spicy), Chicken Satay, their street foods are pretty cheap."
Another plus point is their fresh fruits, try their mangosteen but it's the most expensive of the lost priced at Rs120 per kilo.
It's a good place to shop too, though not super cheap, she says. From caving to zoos to aquariums, water parks and bird parks, there's something for everyone.
She adds, "Getting around the country is cheap too. Don't take the cabs, they have a grab taxi (ride hailing app like uber), use that instead. If you want to go to an island you can book an overnight bus and head to the ferry and go to Langkawi or Perhentian."
Going to an island gives you the opportunity to try out the water sports, check out the wildlife, some resorts have a seafood bbq every night; it's like a party.
Though people are very friendly, she warns solo women travellers, you can go places at night, just be cautious, no dark alleys.
Ten days in Malaysia will be somewhere around Rs1.5 lakhs.
For the adventurer: Nepal
Many people go to Nepal for yoga retreats, but it's also a great place to unwind.
Tickets are inexpensive at Rs70,000+, but can be pricey during the holidays, says Manal who recently vacationed to the country. The visa is on-arrival. "No visa required - you get it at the airport. Also, it's free for first time visitors for saarc countries."
"Accommodation is cheap if you're backpacking. There are places that will cost as low as Rs850 but then the quality will suffer too," she adds. Or you can pay Rs1100 and stay at a mix 6-bed dorm, like Manal did.
Food is really cheap. "You can pay Rs400 for a one-person thaali which will have a bunch of veg and non veg options. There's a small place in the middle of Thamel which has really yummy food."
To get around, she advises to use a taxi instead of a chingchi. "A taxi can cost roughly around Rs500 for a 2/3 km distance. It's cheaper if you're splitting it with someone. You can get a chingchi/ricksha for much cheaper but those things are really slow and don't cover a lot of distance."
Travelling to other parts of Nepal is also easy via bus. "You can take a bus to another city, Pokhara. It's 8 hours away but costs Rs1350 one way. It's another big city which is perfect for paragliding or trekking and has lots of mountains."
In terms of sightseeing, there are loads of temples, The monkey Temple, Pashupatinath etc, these may be ticketed she says, but some places are cheaper for visitors from saarc countries.
When it comes to shopping, there are "lots of bazaars and the shopping is really nice and cheap. You can get happy pants for as low as Rs850. Bargaining is the same as it is back home. They really jack up the prices 'cause they know that foreigners always end up over paying. But scammers will try to make money off of you by selling you weird things. If random locals (men) approach you, best to just keep walking and let them know that you're not interested in buying anything."
If you're considering going there, she says Thamel is a really nice neighborhood for shopping.
She warns, "Solo travelling for women is totally fine. Just be careful of being groped on the streets (not like it happens a lot but it did happen to a friend), but I used to walk back to my hostel at 2am -- was all good. Always, always trust your gut."
A ten-day trip will cost roughly Rs1.5 lakhs.
The future hot spot destination: Azerbaijan
Granted there isn't much to do in Azerbaijan, however, it's a great place to unwind and be idle.
Tickets will be around Rs70,000+, and an evisa costs Rs2100 - easy to obtain.
Avid traveller Zarmina vouches for the destination saying it's a "mix of the old and new with beautiful architecture." It's got museums, different deals for sightseeing and a great nightlife. Apparently the biggest club, she adds.
When it comes to food, Zarmina says that it's fairly priced and the cheapest will cost around Rs600. You may want to try their famous pilaf which resembles biryani except with dry fruits. If you're a crepe lover then qutab will be right up your alley, For veggie lovers, go for their dolma. And don't forget the tea and jam to drink it all down with.
Though traveler Anum wasn't a fan of the food she said when the residents found out she was Pakistani, they were more than hospitable. "People are really, really nice to Pakistanis. It was weird. They wouldn't take money from us, even cab drivers."
She admits that though her five-day stay was boring because there wasn't much to do there. "The good thing is it's not the first tourist destination that's why it wasn't crowded - which also explains why the people are so nice to travellers."
One can walk or take a cab, it's not too pricey, but not cheap either. However, it helps that the country is safe and travellers can easily move about.
Anum advises, if you're into art, check out the art centre, if you're a textile and history person, there's the carpet museum, and for car enthusiasts there's the vintage car museum which will keep you busy.
The total cost will come to Rs1.5 lakhs for a ten-day stay.