Hmm do we sense cultural appropriation for the umpteenth time?
French fashion designer Christian Louboutin's gone the Paul Smith route, and that might just cost him.
The designer's found a love for Peshawari chappals and he's now re-introducing them to the world of fashion. He's named his latest creation "Imran sandals".
Also read: A chappal of two cities: The £300 Paul Smith surprise
We're not quite sure if they've been named after PM Imran Khan because of his fondness for Peshawari chappals or whether they're a homage to his dear Pakistani friend, artist Imran Qureshi.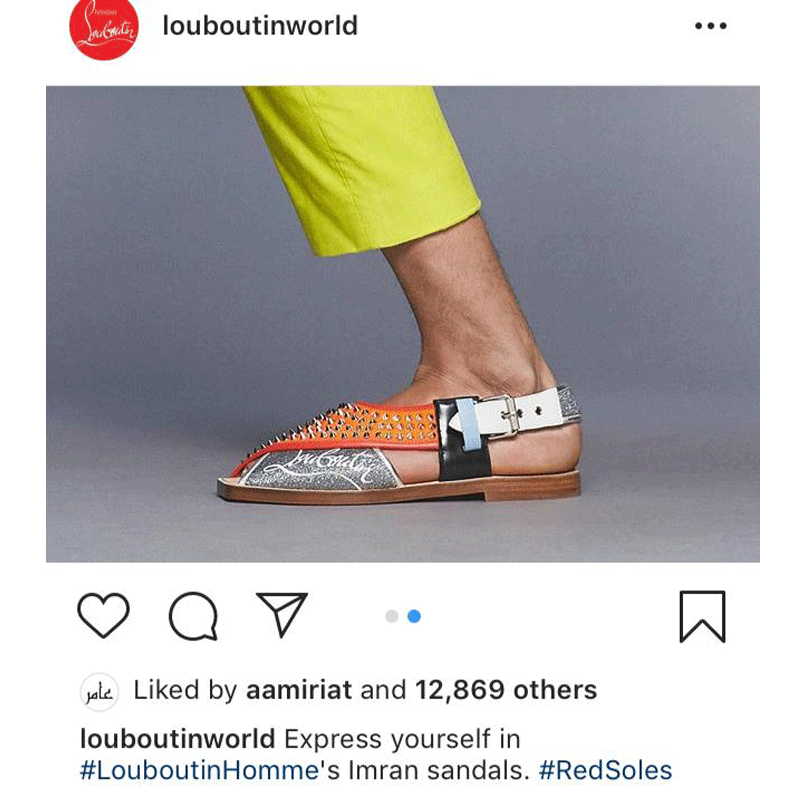 Nonetheless, these red soles are high on the glamour quotient; they've got sparkle, studs and the Louboutin logo.
We wonder how much they're going to be priced at, not cheap, that's for sure... but we'll wait till they're featured on the design house's website.
Also read: This hot new line of shoes at Forever 21 looks strangely familiar
This is just one of many instances where ethnic designs have been copied and replicated in the West and sold for exorbitant prices. English menswear designer Sir Paul Smith found himself in hot waters in 2014 when he replicated these chappals as his own and sold them in the market for a whopping £300... and also named them 'Robert'.
But it's not just the high-end brands who have been caught in the act, Forever 21 copied our good ol' fashioned kohla-puri chappal back in 2017.
If you don't know already, this is offensive and highly irresponsible. Please stop.