Aurat March 2019, held yesterday across the country to commemorate Women's Day, saw a crowd just as proud and enthusiastic as last year.
The event began with speeches and performances by activists including Sheema Kirmani and Qurat ul Ain Mirza while the stage was also taken over by Special Olympics gold medallist Rehana, two former vendors at Empress Market who were driven away from their workplace of years by the government's anti-encroachment drive and several school students.
Like always, many attendees brought their creative A-game and scrawled their demands and desires for Women's Day on some truly brilliant posters. Have a look:
Now we would call THIS is healthy exercise:
We love the support!
Can't deal anymore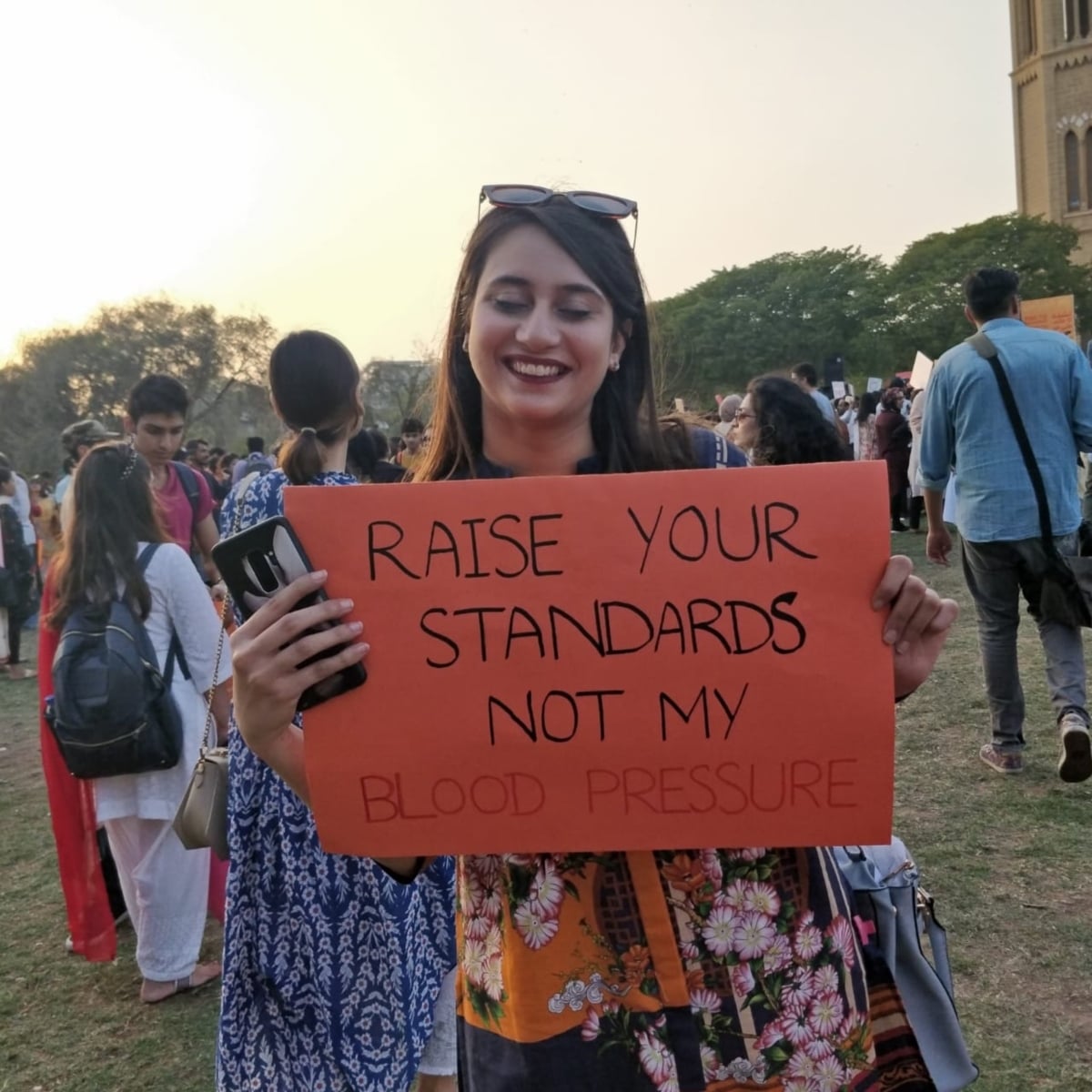 Really aren't asking for much y'all
Seriously, you can keep track of your own socks, people:
Carbs are your friend
There was this delightful play on some swear words:
Meow to that
Yes to better textbooks!
Priorities, people!
Yup, there is no 'share' of rights
If only it was that easy...
Is it that time of the year now?
Where is the lie?
Jami knows the best card in the deck
Karachi's housing crisis affects women
This poster had a practical purpose:
Cardi Behns unite
And it's about time
NOT lollipops, NOT bananas:
Some consent 101 here:
There was this rather lethal reminder too:
This lady is done with misogyny and so are we:
Spotted some woke kids and we couldn't be happier:
Listen to these girls
Special shout-out to all those who beat their social anxiety to march for all our rights: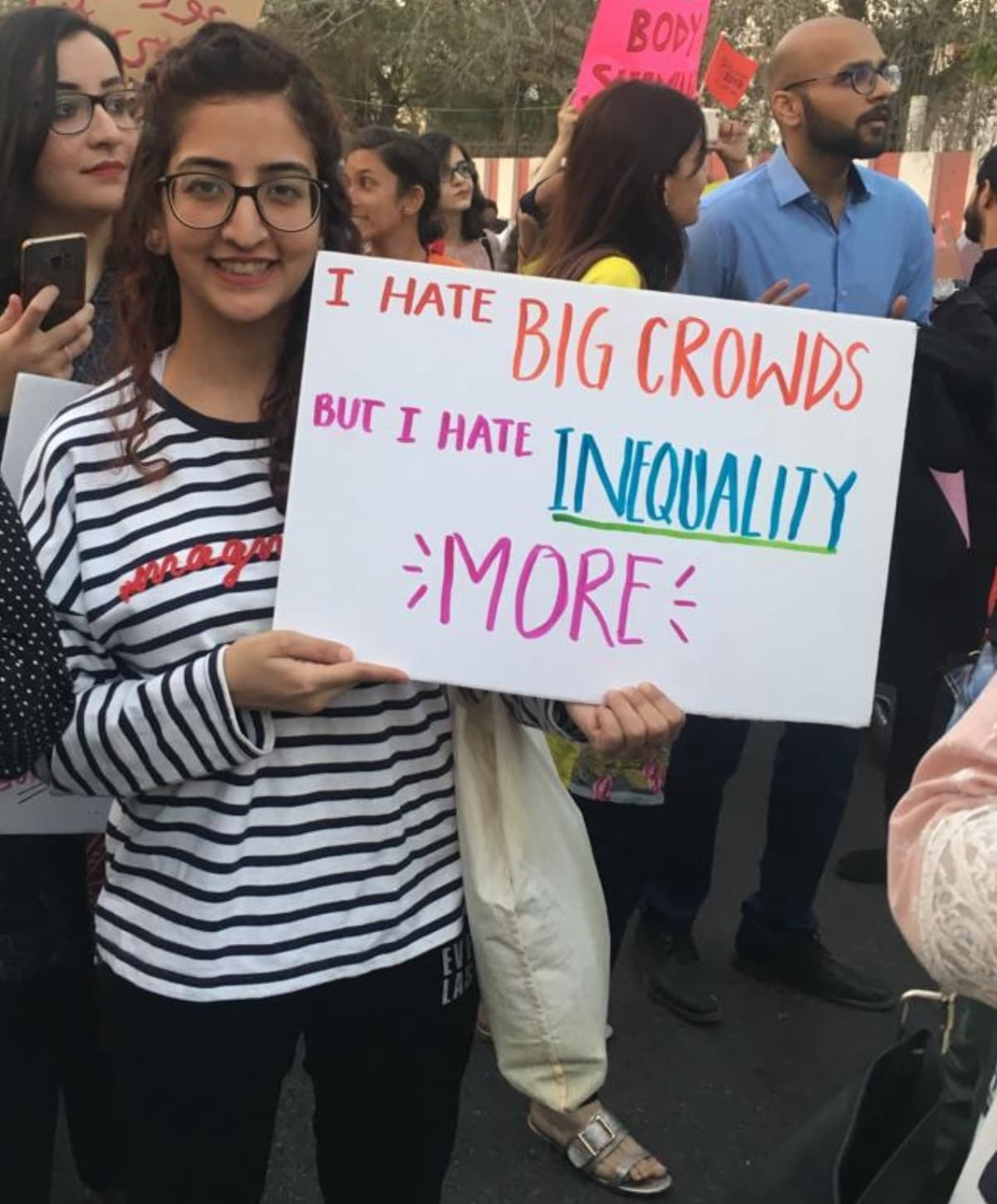 Email