The play's lead actor Zain Afzal confirms the news
Sarmad Khoosat's play is making a comeback.
Play Jhaanjar Di Paanwaan Chhankaar is all set to make the rounds again with Khoosat reprising his role as struggling artist Zaman.
Fellow actor Zain Afzal confirmed the news to Images, saying, "There was a lot of demand for the play to return. A lot of people in Islamabad did not get to watch the play. They informed us on our social media repeatedly, that a lot of people walked in but were unable to get tickets because the hall was full. Last time we did two days in Islamabad, this time we are going to do two more days."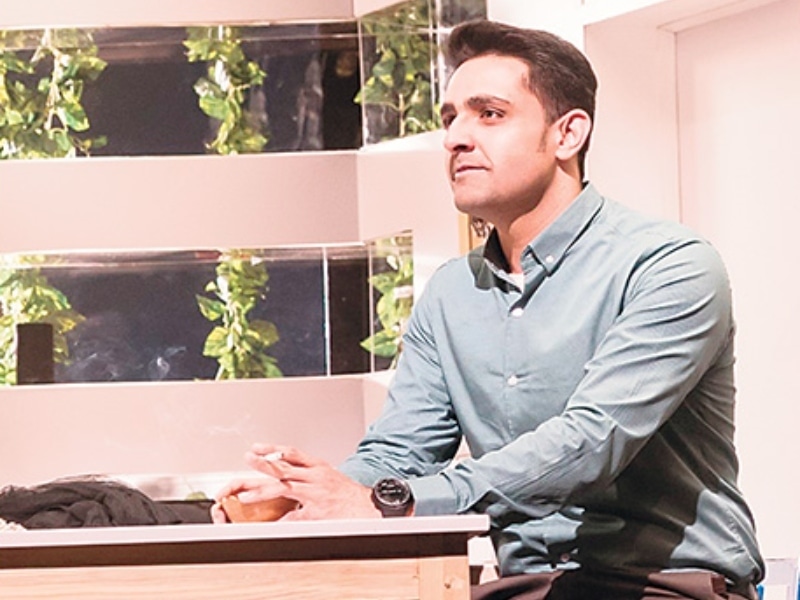 Afzal, who plays protagonist Hamza, revealed that not only does the play return to Islamabad but a mini tour is planned. "We are also doing two new cities, Multan and Faisalabad, where recently, a Sania Saeed play was held and a good response was received. A lot of people asked for more plays in those cities, which is why we are doing them."
Jhaanjar Di Paanwaan Chhankaar, which loosely translates to The Sound of my Anklet's Bells, is named after a famous old song of the late Noor Jahan. The play revolves around a man with a disability attempting to break stereotypes and pursue his passion in the arts.
Directed by Kanwal Khoosat, the cast also includes Samiya Mumtaz and Iman Shahid in notable roles.
Said Afzal, "All over, the response was absolutely fantastic the last three times; in Islamabad, Lahore and Karachi. All three cities, eight performances; three in Lahore, three in Karachi, two in Islamabad were a full house, overbooked, and all eight performances got a standing ovation."
Jhaanjar Di Paanwaan Chhankaar returns to the stage in Islamabad January 19.