Following the success of Sooper's collaboration with Junoon for Independence Day this year, the brand is all prepped to bring us an evening full of music, fun and Junoon.
The concert will be held on the 25th of December at DHA Sports Club (Moin Khan Academy), Karachi this year.
Here's what to look out for:
The event will include a ton of attractions for all Junoon fans out there.
1. The concert will host exclusive enclosures at the venue
Peek Freans Sooper will have the venue offer a 'Golden Circle' which will be right at the front of the stage.
For women, the event will also host a 'Pink Circle' which will be Pakistan's first women-only enclosure at any concert.
For everyone looking for personal enclosures, the venue offers silver, bronze and platinum lounges that can be booked beforehand.
Food and merchandise stalls will also be awaiting eager attendees at the event.
2. There are early bird discounts for the concert
Tickets with special discounts (up to 30-40%) are now available for purchase on the official website or ticketing-partner website, Yayvo.
3. The event will be hosted by a trending celeb and the opening acts include big names who will be performing live.
We're following the hashtag #SooperJunoon to be the first ones to know what all's in store.
4. The band will be reliving moments from the past with some of their most celebrated tunes
Considering the event was announced with the very famous Hai Jazba Junoon song, we're waiting to see what other nostalgic tunes the band intends to bring back to life.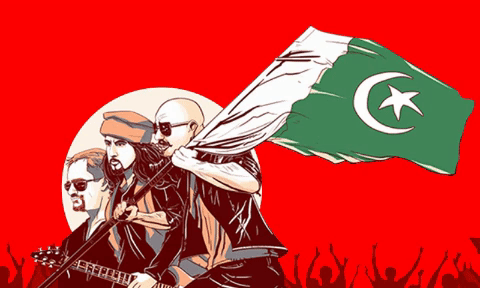 Now in its third year, Peek Freans Sooper's 'Sooper Hai Pakistan' campaign aims to build the spirit of unity and celebrate the country's best talent.
Last year's campaign had Sooper successfully making a Guinness World Record, and this year they are bringing together the country's most celebrated sufi rock band to celebrate passion for Pakistan with a bang.
For more announcements and updates on the event, keep following #SooperJunoon on social media.
---
This content is a paid advertisement by Peek Freans Sooper and is not associated with or necessarily reflective of the views of Images, Dawn.com and its editorial staff.
Email