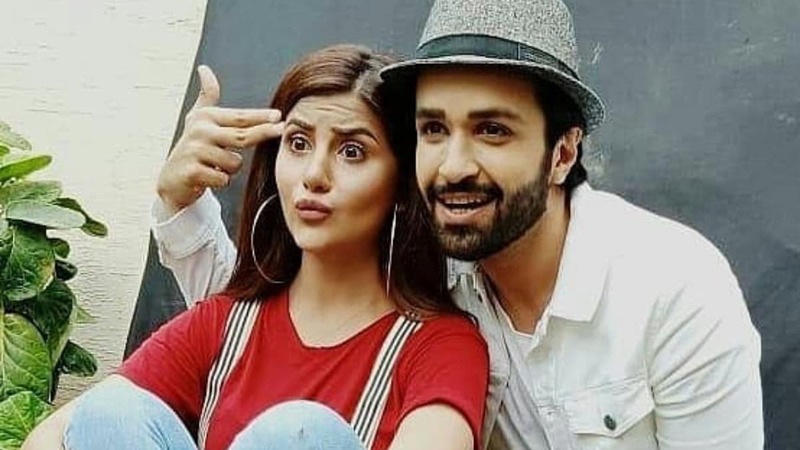 Azfar Rehman is working on a Eid telefilm with Sohai Abro.
The telefilm, titled Ek Chance Pyaar Ka, will be directed by Faheem Burney for Hum TV.
Not only will this be Sohai's return to the small screen after hit movie Motorcycle Girl, this will also be a reunion for the two leads, who will be, "working together after Aadhi Gawahi which was a huge hit on Hum TV," according to Azfar.
Speaking to Images, Azfar revealed that, "Sohai is playing this character called Naina and she is not allowed by her mother to marry her best friend. I play the best friend. So her mother thinks getting married to a best friend is the worst idea because she has faced disloyalty in that case herself. She disapproves of Sohai's choice."
"How me and Sohai work through a channel and get the mother's approval, that's what the story of Ek Chance Pyaar Ka is about."
Apart from the two, Azfar added that the cast will also include Tara Mehmood, Shahnaz Parvaiz and Ali Tahir.
Ek Chance Pyaar Ka is a fun rom-com set to release on Eid-ul-Azha.
Email