Actor Humaima Malick took to Instagram yesterday to criticise unethical hotel practices that allow for celebrities to be harassed during their stay.
The Arth 2 star shared her recent experience at Lahore's Nishat Hotel, where Malick alleges that the management was "deliberately involved in breaching [her] privacy and trust by sharing [her] personal information" like her room number with other guests at the hotel. She adds that the management ignored her complaints about being harassed and failed to make her feel secure at their establishment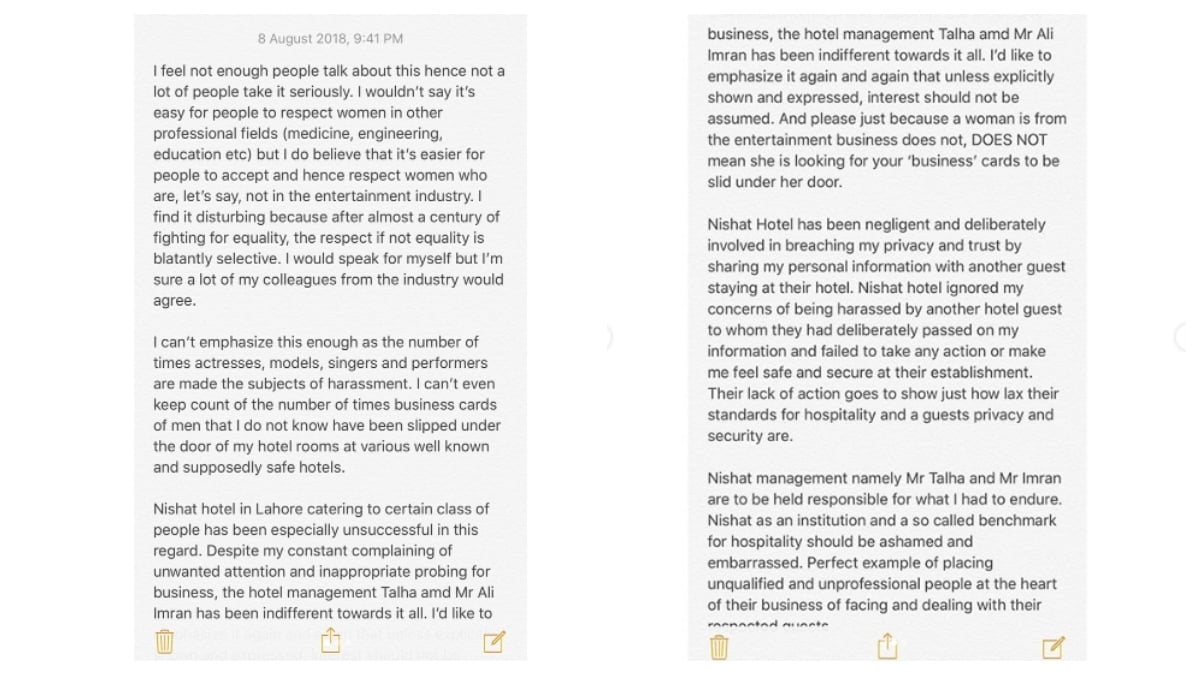 The actor says that she has lost count of the number of business cards slipped under her door and shared messages she received from an unknown man who admits to dropping his card. His barrage of messages took an even more uncomfortable turn when he says he heard her crying in her room.
"Be aware if you lose a loved one and someone dies in your family while staying at Nishat - you cannot cry in your room otherwise people might drop business cards," she writes in a second post on Instagram.
Humaima also alleges that the Nishat Hotel put up her photographs on their social media without her consent "for free publicity".
---
Images has reached out to Humaima Malick and Nishat Hotel for further comment.
Email