Falak Shabbir alleges that the trending track 'Heeriye' is a rip-off of his 2015 song 'Naina Da Nasha'
Salman Khan's Race 3 became an instant success at the box office and its music is already on everyone's playlists.
The song 'Heeriye' is one of the tops faves, with the video having over a 100 million views on YouTube.
But Pakistani singer Falak Shabir noticed the song seemed familiar. Too familiar. Almost like he may have written the song himself?
He tweeted at Salman Khan to make it known that he believes the track 'Heeriye' is very similar to his single 'Naina Da Nasha' and that he deserves credit for it.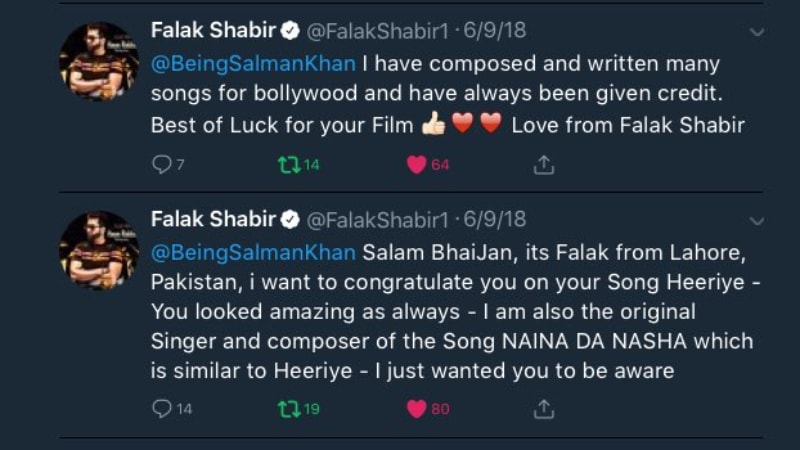 Don't believe him? See for yourself:
Speaking to Images, Falak confirmed that he believes his music has been stolen.
According to the singer, "The Race 3 song 'Heeriye' is a copy of my original composition 'Naina Da Nasha', which I launched in 2015. The production house that made Race 3 never asked for permission to use my composition. The film's music producers have not given me credit for my song."
Falak has not disclosed whether he plans on taking legal action for this act of plagiarism.
Email