These people are taking misogyny to new heights...
Pakistan International Airlines (PIA) Captain Maryam Masood and First Officer Shumaila Mazhar are the first women to fly an aircraft via the difficult Islamabad-Gilgit route...but definitely not the first to be subjected to some serious sexism.
The duo took the ATR (PK-605) from Islamabad to Gilgit on Wednesday morning and then flew back (PK-606) safely, a flight the airline shared is "very challenging and requires a lot of precision and technique".
"Our dynamic duo, Captain Maryam Masood and First Officer Shumaila Mazhar, make it look so easy as they fly through the mountains celebrating the beauty of our northern areas! Way to go!!" PIA said on Twitter.
Obviously, that still wasn't enough for some people to realise that these ladies know what they're doing. Nope, they just had to give their two cents on the matter.
Like this guy who basically blames women for him being jobless...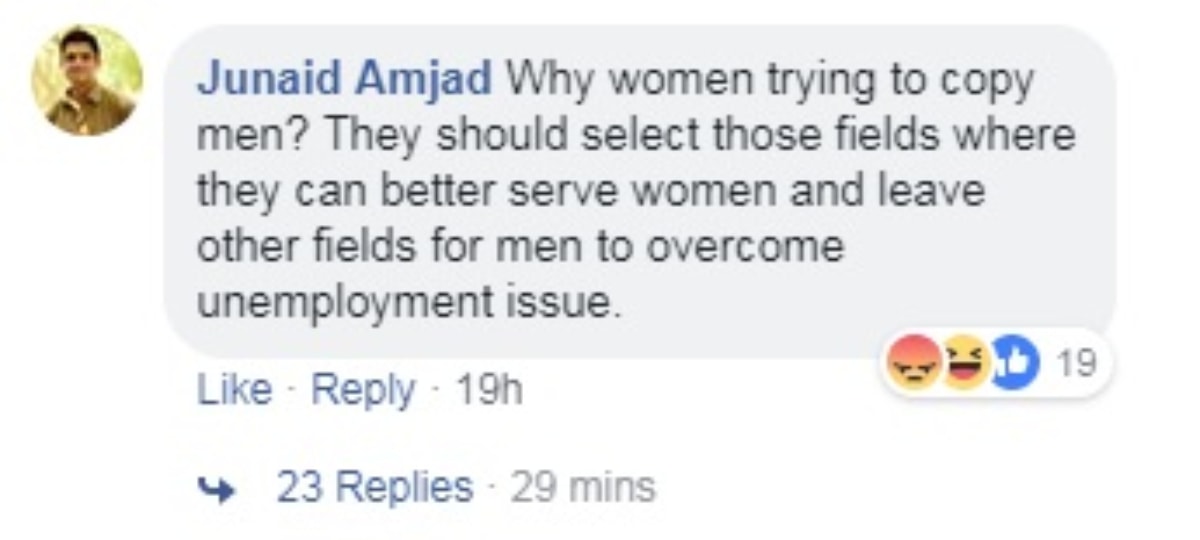 Yes, we're sure that's what Maryam and Shumaila had in mind while going through years of rigourous training, the end goal was to be copy cats.
Also, though figures are constantly changing, The International Society of Women Airline Pilots says that women account for just 5.18 percent of the pilots at 34 major airlines globally; so tell us again how women entering the workforce are at the root of your unemployment?
This dude would rather WALK to Gilgit from Islamabad and back than be flown by female pilots
Okay then, you do you.
Talk about taking the "women can't drive" stereotype to a whole new level
Translation: Better be careful, planes are very expensive. You family must think a 100 times before even getting you an old Corolla.
It's funny that these women successfully flew to Gilgit and back, which is said to be one of the most testing flights around, and this guy is asking them to be careful.
We've got a case of some selective memory here
Clearly someone's forgotten all the violent accounts in the news that men are responsible for. You know, when two women get into a fight, they rarely resort to murder, stabbing or even a brutal beating.
And this very original joke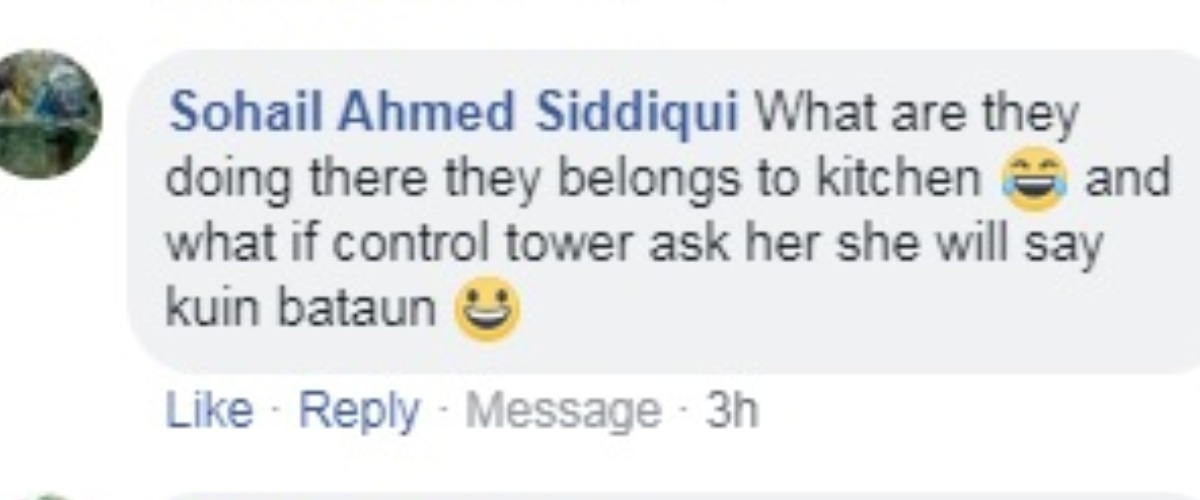 This wasn't funny a decade ago, it's not funny now.