In upcoming Eid flick 7 Din Mohabbat In, we'll see Shehreyar Munawar on a desperate quest for love. And on this mission, he'll meet a host of interesting women, one of whom is played by Mira Sethi.
Mira makes her cinema debut in 7DMI as Princess Sonu, described as a "headstrong, glamourous, rebellious princess who knows her own mind when it comes to love".
She caught up with Mira days before the film's release to talk more about her character, comedy roles for women and what's next on her to-do list.
Images: Based on what you've already said about Princess Sonu, we get the sense that shes's a real *patakha and will be lots of fun to watch. What more can you reveal about your character? Is she supposed to be one of Sheheryar's love interests?
Mira Sethi: I can't really reveal that much, but Princess Sonu is that classic immigrant girl who comes from London to Pakistan. She arrives on a pretext—and suddenly she's met with a reality that she had no idea was awaiting her!
Sonu comes to Pakistan and she meets all these people who have plans for her — the way our aunties and uncles and parents like making plans for us — and she's like 'what the hell is going on?!' And so she reacts in a way that a progressive immigrant girl would react.
Mahira referred to 7DMI some days ago as a 'comedy of errors' and I think that's exactly right.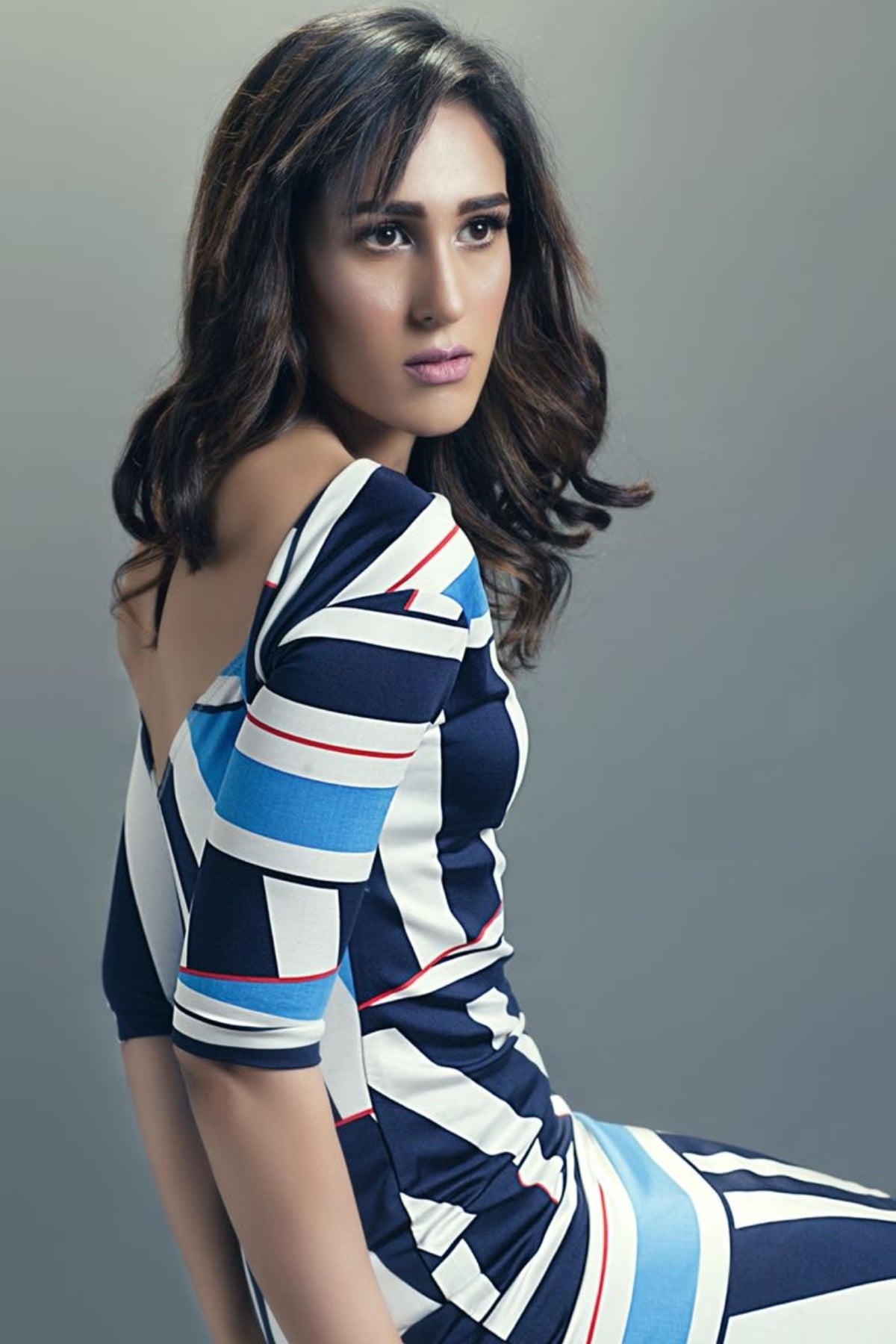 Images: We get the sense that a big demand of your character was to get the accent and BBCD mannerisms right. How did you get under the skin of this character and prepare for this role? Impersonation runs in your blood... that might have come to be helpful?
Mira: In the drama industry, directors usually say, 'haan, we want to cast you,' and that's that.
But for this film, the directors Meenu and Farjad auditioned me, which I really appreciated. They said there's a role they thought I'd be really good for, but asked me to send an audition. So I got really excited and sent them an audition – they loved it but asked me to tone it down a little because it's an awaami movie. They told me to let go of my very difficult Bradford accent and take up a high street English accent, but otherwise I was on board.
You can only be a good mimic if you understand the spirit of the person, which is in some ways more important than getting just the accent right.
I was moved by Fasih Bari Khan's wonderful script — it's really well written, and it's deliciously funny!
Images: You just touched on how the film is funny and I think we've previously only seen you do comic roles in the online comedy sphere. Why do you think there are so few comedy roles written for women?
Mira: Because in Pakistan and a lot of South Asian culture we follow the formula that if a women is oppressed or facing difficulties in life, her only solution is to suffer in silence and be patient—but never to overtly fight back.
So this idea of 'sabar karo, sab theek hojaye ga' has taken off as a trope in Pakistani drama serials.
On the other hand, comedy is absurd, it's about bittersweet realities. I feel energised when I do comedy! There is no better feeling than making others laugh.
Images: We were just talking about writing and I'm wondering if you see yourself writing for the screen? Comedy or otherwise?
Mira: Well, I'm still editing my collection of short stories, which come out next year. They were supposed to come out this year but sometimes the editing process takes longer than you anticipated —especially when it's happening across continents. I'm taking my time with my book because it's my first!
I would love to adapt one of my short stories for the big screen. I used to daydream about writing short stories, it took four years and now I've actually written a whole book. So my next "daydream" is adapting one of my short stories for the screen.
Images: And what are the next steps for you in terms of acting?
Mira: I'm doing a very special short film in London in September. If a good drama serial comes my way, I'll do it.
I rejected a drama serial last month in which a woman falsely accuses a man of raping her. It was a very good channel but I didn't want to portray yet another woman who people think is lying about an issue as grave and serious as rape so I bowed out of that project.
Images: We always ask actors why the audience should watch their film but I was wondering if you could tell us, what's in it for you – why would Mira Sethi go and watch 7DMI?
Mira: I have a soft corner for comedy as I said above, and 7DMI is a genuine one! It's like sprinkling some magical realism onto the gritty streets of Karachi: it has never been done before.
I would also go to watch Sheheryar, Mahira, Hina Dilpazeer, Beo Zafar, Amna Ilyas and Javaid Sheikh sahab.
Email