Why is Mahira Khan's upcoming trip to the Cannes International Film Festival a proud moment for Pakistan?
After all, other local personalities have also visited the prestigious festival in the past. What could make Mahira's upcoming red carpet appearances particularly momentous?
The answer is simple and quite obvious, really. The actress will be attending the festival as the official spokesperson for L'Oreal Paris Hair in Pakistan.
The L'Oreal group has been in partnership with Cannes for 21 years now and this alliance has always particularly been noticeable on the red carpet which typically features plenty of famous actresses who are also official representatives of the brand. Julianne Moore, Jane Fonda, Eva Longoria, Penelope Cruz, Sonam Kapoor, Ashwariya Rai et al are red carpet favorites every year at Cannes.
And yet, even though L'Oreal completes a decade in Pakistan this year, this is the first time that the brand has taken an initiative to invite a Pakistani to Cannes.
It is a promising sign, indicative of an international giant's faith and growing business in the Pakistani market. At a time when foreign investment in the country is low, Mahira Khan as a L'Oreal representative at the Cannes red carpet gives out a message to the world at large: of trade opportunities in Pakistan, of potential profits and of a burgeoning glamour industry that often gets overlooked by international media.
In an exclusive conversation with Images, Musharaf Hai, the Managing Director of L'Oreal Pakistan (Private) Limited, elaborates, "Initially, our primary task was to establish the business, brands and build teams. We wanted to establish the credibility and relevance of our brands in the local market before we entered the Cannes arena."
"This year, we announced Mahira Khan as the local spokesperson for our hair care brand and she is certainly a very credible name; an internationally celebrated television and film actor and a strong advocate for women's empowerment. The converging factor which has lead to this joint representation of L'Oreal Paris and Pakistan is the current revival of cinema, with local movies like Verna, Punjab Nahi Jaungi and Cake winning nationwide and international acclaim."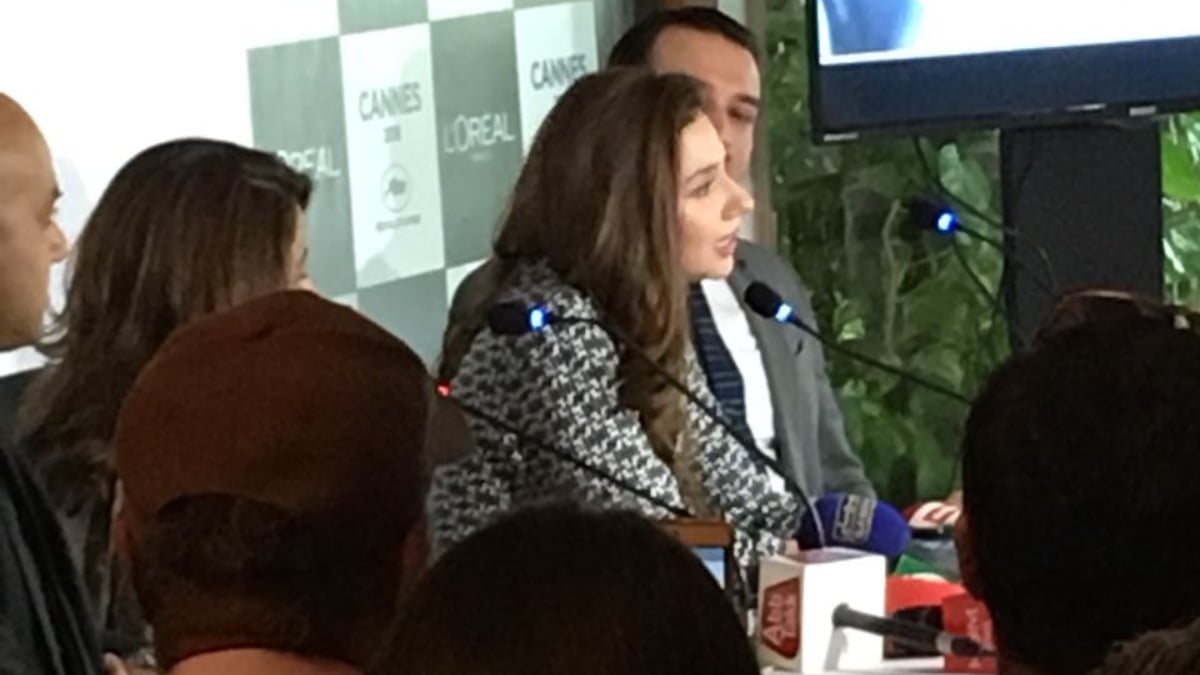 Describing Cannes' association with L'Oreal Paris, Musharaf says, "The brand represents beauty excellence at Cannes and in the spirit of collaboration, the local and international teams go beyond creating visual on-screen beauty to also supporting emerging filmmakers."
Shee added, "L'Oreal makes beauty and luxury accessible and in a similar vein, pays homage to cinema and beauty by democratizing the festival experience. The intent is to invite the public, festival goers and fans (watching from) home to join in a celebration of creativity and diversity of two interdependent visual arts: creative filmmaking and makeup design."
According to Musharaf, Mahira's schedule at the Cannes International Film Festival is going to be quite breakneck. The actress will be attending the festival for three days during which she will be meeting with fashion designers and the L'Oreal Paris Global Makeup and Hair Styling team of Stephane Lancien as well as giving interviews to mainstream media like the BBC TV (UK), ISHQ (Germany) and the Associated Press TV (UK).
Seven shows titled the Worth It Show will be broadcast at the festival by L'Oreal Paris, unveiling the ordinary woman behind an actress' star persona. Mahira will be featuring in one of these interviews. She will, of course, also be rubbing shoulders with the considerable glitterati from around the world that tends to flit into Cannes.
At a press conference announcing Mahira's upcoming Cannes trip, the actress confessed, "I feel like I am a player going abroad to play for Pakistan but I am playing all alone. I am very nervous. This is a proud moment for Pakistan and hopefully it will open more doors for us."
As to the question that's on everyone's mind, "What will Mahira be wearing?" Well, the actress still isn't sure.
"Mahira Khan at Cannes Film Festival is just the beginning... in the future, fashion designers and film actors could well be invited for Pakistani representation at the festival," professes Musharaf.
And this, in essence, is why we're cheering for the actress' upcoming Cannes Film Festival appearance. It could open more business opportunities, further trade, present a different, more glamorous image of Pakistan to the world.
Here's to wishing Mahira Khan and L'Oreal Pakistan good luck – we'll be with them every step of the way via Instagram!
Email