Ultimate Comic Con (UCC) is one of Karachi's two annual pop culture and cosplay conventions, the other being Karachi Film and Comic Con.
This year saw UCC's second edition take place at the Global Marquees on Saturday, April 14, where a good number of Jokers, Harley Quinns and Jigsaws were spotted.
And I went as DC's NightWing.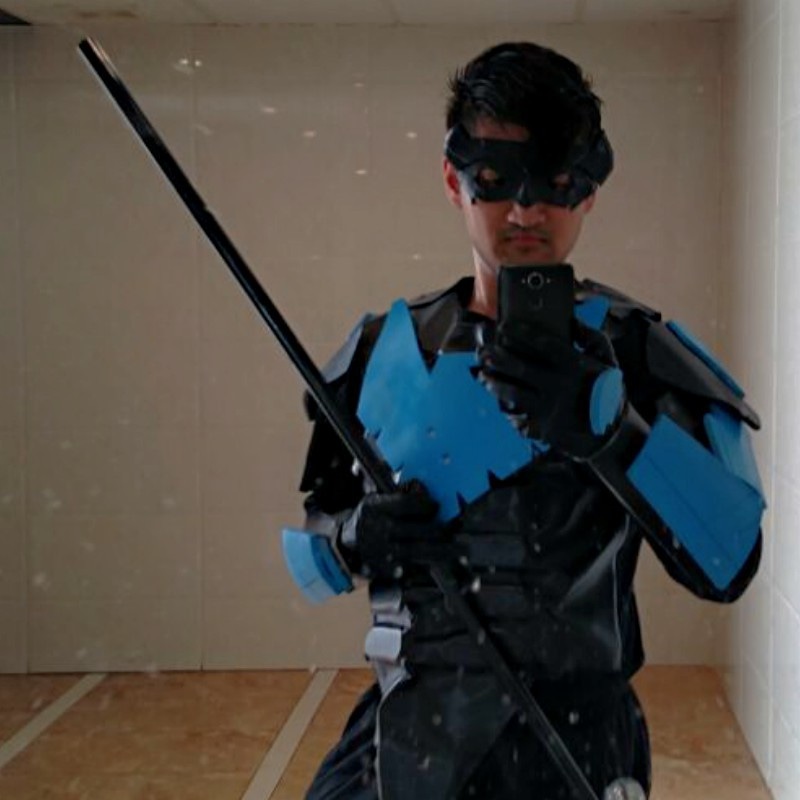 Ultimate Comic Con steps up its game...
The comic con is now taking place at a more central, expansive location.
Location wise, Global Marquee is a terrific choice. Unlike other conventions that are usually tucked away in one corner of the city, the venue near FTC auditorium was easily accessible for Karachiites from all over.
The venue itself was a great choice for a convention. Internationally, events like these are held in convention halls but unfortunately, Karachi only has Expo Centre. A marquees hall, which is typically used for weddings, is our next best choice.
As someone who drives himself around and carries my intricate costume to change at the convention, I found the venue provided ample parking and a changing room, which are usually hard to find at events.
The arrangement inside the hall was an improvement over last year.
Although the booths and sets were similar, it wasn't as cramped and one could really walk around comfortably and admire the arrangement.
...but there's more work to be done
As far as organizing an event goes, the organisers DAWAT definitely know what they're doing, but there's still lots of room for improvement.
First of all, the online marketing of the event felt lacklustre and I felt there wasn't a lot of hype. And as far as event attractions go, fewer than usual were advertised and not even all of those materialised at the event.
I was quite satisfied with the event as a social gathering but I'm still looking for organisers to demonstrate their knowledge of the comic con culture so they can pull off conventions that properly celebrate comic book, film, animation, video game and other types of pop culture.
Email