"Paratha rolls, not gender roles!" That's a slogan we can all get behind.
Karachi's Aurat March 2018 took place yesterday and hundreds showed up to assert women's rights to reproductive, economic and environmental justice, in addition to demanding an end to violence against women and other gender minorities.
The march, which took place at and around Frere Hall, was preceded by some powerful speeches, performances and demonstrations.
But what we particularly enjoyed were the posters brought along by fellow marchers to express their thoughts about women's rights.
Here are some of our favourites:
Well first of all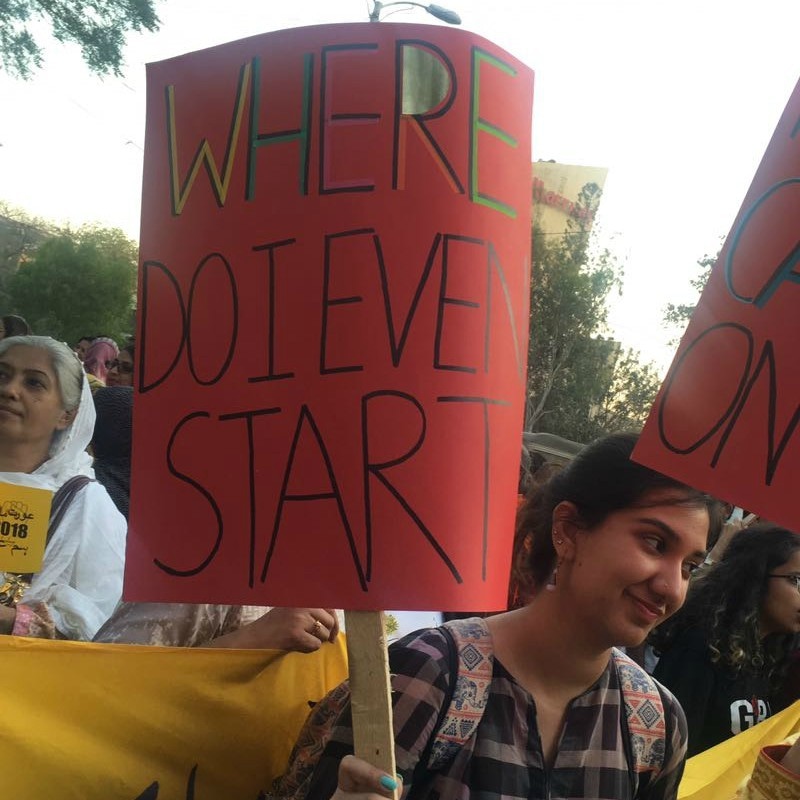 It's pretty simple
Very very simple!
Since you won't listen to us, listen to him
This shut-up call was a long time coming
We shouldn't have to say this but here we are
It's not that scary, okay?
Every morning and night please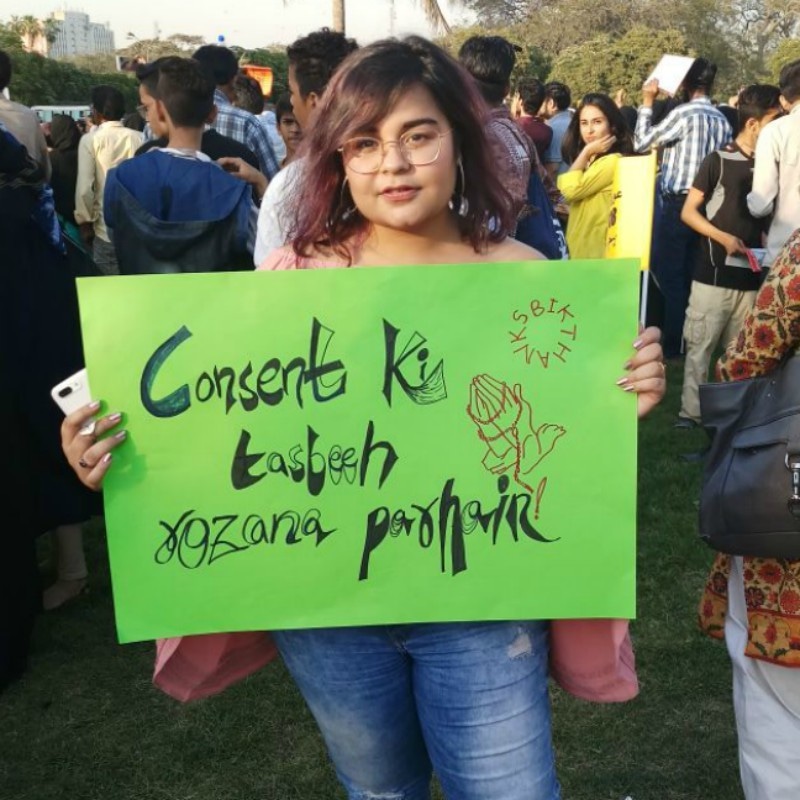 Talk about Bad Moms!
Oh well, like mom like daughter
Do you even cook, bro?
Who run the world?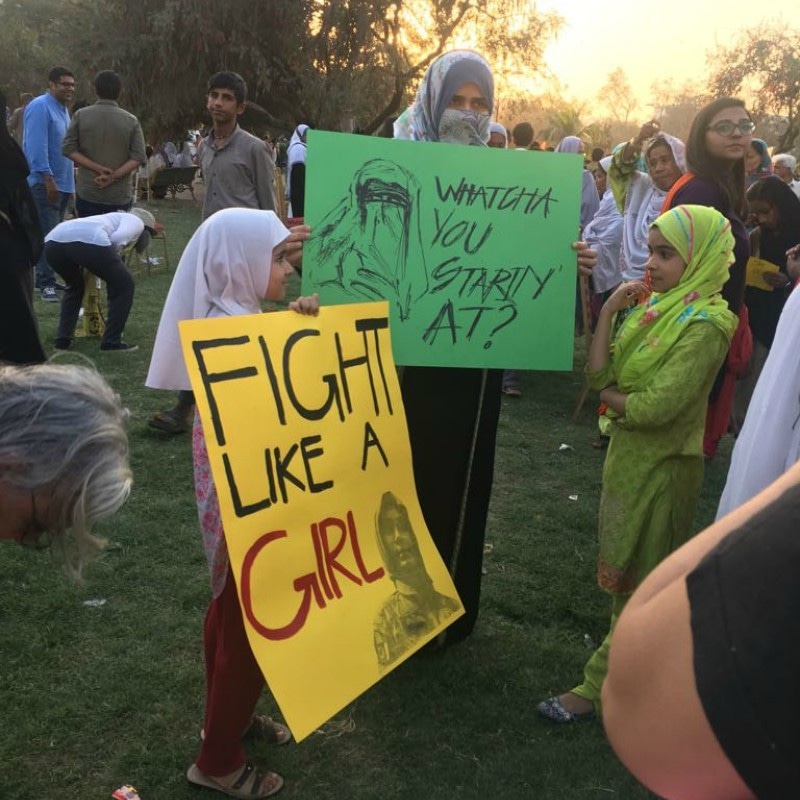 It's been way too long, guys
How we know? You'll never know
This guy takes the cake... I mean roll!