Travel gear is a one-time investment for a lot of us. And so to figure where to find the best deals, we set out to review the Companion stores in Karachi.
We spotted an outlet of the brand at Lucky One Mall Karachi, and here's what we found:
About the store
The outlet is tucked between various fashion brand stores on the 2nd floor of Lucky One Mall, Karachi. The brand stocks their products in two stores in Karachi: Zamzama and Lucky One Mall.
The exteriors of the store are lined with English windows that peek straight into walls holding a ton of colourful bags and accessories on display.
Brands we spotted at the store: Delsey, Victorinox, Cross, WildCraft and Kipling.
Top picks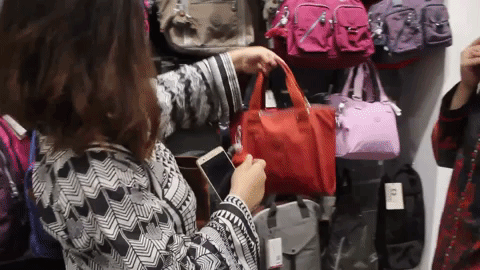 The store is packed with a variety of travel accessories (think travel pillows, portable quilts and the like) and bright suitcases of all shapes and sizes.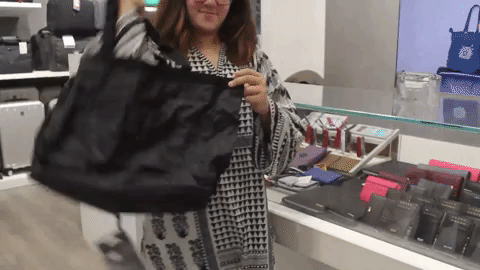 Quite evidently, we liked the foldable tote bag... a lot.
Let's get to the items that we think are must-buys:
1. The Delsey Belfort bag
We've got to admit, this bag has taken the number one spot on our wishlists. This would be the coolest piece for one-day work trips, no?
Price Range: Rs13,000-Rs22,000.
What we like: Unbreakable, affordable, waterproof and available in bright colours!
Check them out here.
2. The Legere backpack
Backpacks make life so much easier. These portable pieces ensure we're always keeping our stuff close and handy on vacay mode.
Since the Legere backpack sits well on suitcase trolleys, it's also a total must-have for working women.
Price Range: Rs8,000-Rs9,000.
What we like: Fits the trolley bag, more colours available, has an outlet for headphones/charging cables, comes with a five-year warranty.
Check them out here.
3. The Kipling baby bag
Baby bags can get boring real quick, but we're glad Kipling has an option for the mums who'd settle for anything but that. We spotted this in-store and instantly knew it'd be great for mums on the go.
Price Range: Rs-17,000-Rs17,500.
What we like: Organiser space, hand-washable interiors, dedicated key holder, snug little baby mattress and two-way carrying options.
Check them out here.
4. The Victorinox Spectra bag
We think Victorinox is a pricey option at the store, and sadly doesn't look as cute as the Delsey options. These high-end pieces are definitely #goals for business travel and vacay frequenters, just not us.
Price Range: Rs25,000-Rs55,000.
What we like: Work sliders (organisers), expandable interiors and the uber-sophisticated colors!
Check them out here.
5. The Delsey beauty bag in hard casing
We spotted two pieces from Delsey, with hard and soft casing each. The hard one has more space (or so it seems) and is relatively better for those obsessed with keeping their makeup all organized and safe. The soft one is a lot like your regular makeup bag, except bigger and more affordable.
Price Range: Hard casing: Rs4,000-Rs15,000. Soft: Rs4000-Rs5000.
What we like: Unbreakable, spacious and - psssttt - GORGEOUS.
Check them out here.
Verdict
Vacays or staycays, we think this store has something for all pockets and plans out there.
Most of the products hold cool discounts, warranties and a wide range of colours and patterns to choose from.
What did we get? Here's a hint.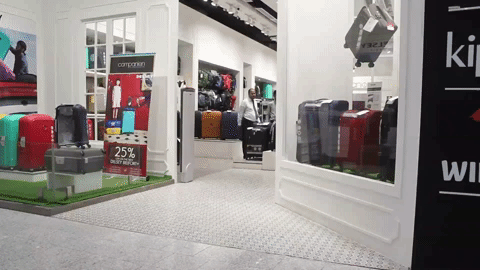 ---
This content is produced in paid partnership with COMPANION stores Karachi and is not associated with or necessarily reflective of the views of Images and Dawn.com.
Email