If you need some mid-week gym motivation, Hareem Farooq's got you covered.
And just like us, she too hates burpees!
The actress, who lost a whopping 25 kgs over the span of a little over a year gets candid about her transformation in a chat with Images.
"To be honest, it's not just about the physical transformation, it includes your inner self as well, it includes energy, stamina, feeling good about yourself, self-esteem. When I say self-esteem, what I mean by that is when you fit into clothes you never fit into and you look in the mirror, it's not how good you look that hits you."
Read: The teaser for Hareem Farooq's 'Parchi' is here and we're intrigued
"It's because you can see your determination looking back at you, you can see a person who was committed to making a change and achieved their target. Anyone who has tried to lose weight knows that it requires a lot of will power so when I look in the mirror now, I'm happy and I'm proud of myself," explains the Parchi co-producer and actor.
She adds: "I just knew I had to make a change and Fatima Zara Mallick, my trainer has a huge role to play in this. She's very well-informed and she wasn't one of those trainers who are just concerned with losing weight. I think you just have to be patient, I've been at it for a whole year."
"There are times when you want to give up but you just have to soldier through. Coming back to the transformation aspect, I'd say this is more like a transit period, it's a lifestyle change. We are so obsessed with instant gratification in the present, we forget that we have to live in these bodies for the next 20, 30, 50 years. Think ahead."
"Going into this, my priorities were fat loss (not weight loss) and strengthening because I have a lower back issue. Now I can feel the difference. It's not just fat loss, other things have become better," says Hareem
Farooq further elaborated on what self-care means to her: "If you're not happy with who you are, you will never be happy with anyone else. I was concerned about myself as far as energy and stamina is concerned. I got into an accident, which resulted in a broken arm. For a year and a half, I was unable to do anything. I just jumped back into work without thinking I need time to recover because I didn't care about myself. In retrospect, that was a stupid decision."
"Going into this, my priorities were fat loss (not weight loss) and strengthening because I have a lower back issue. In the past, I couldn't sit for long periods, I don't have that issue anymore, it's something we worked on. We worked on the right arm that I had broken; I couldn't pick up much weight from it before. Now I can feel the difference. It's not just fat loss, other things have become better."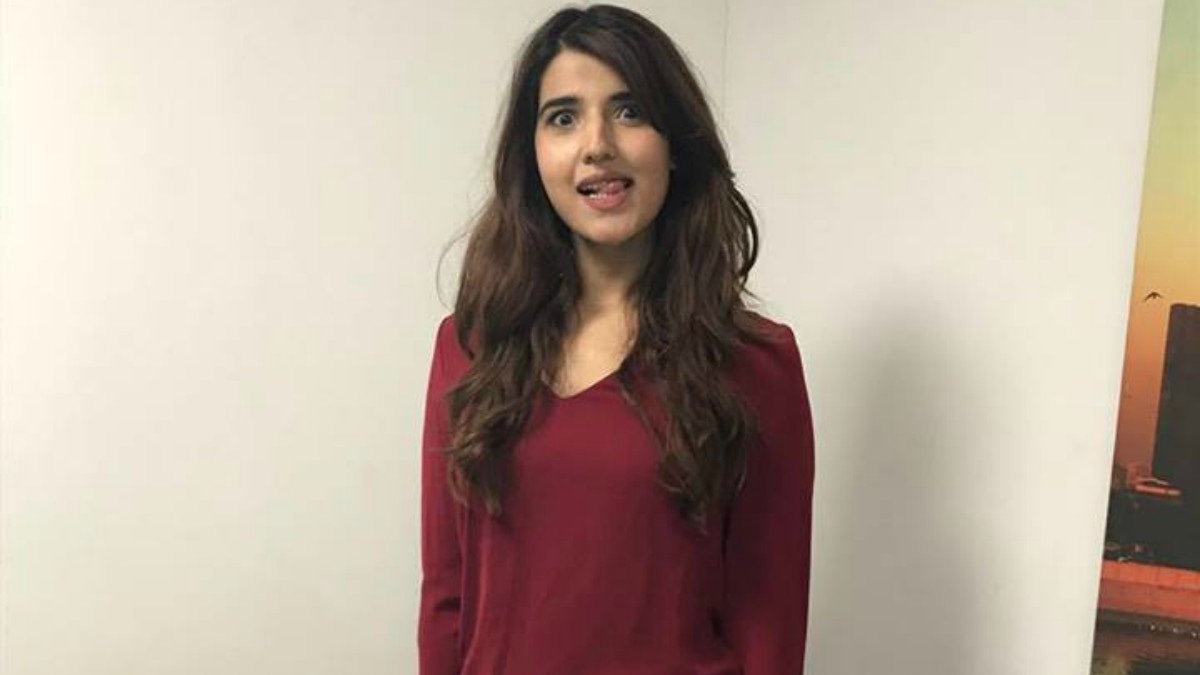 The Dobara Phir Se leading lady has always been vocal about how she has been body-shamed and has always promoted a positive self-image. So when we got messages from various PR companies touting her weight loss journey as one that took her from "fat to fit", we were a little taken aback. Does she endorse the use of the word 'fat'?
"As far as the 'fat to fit' label goes, I guess it's a catchy thing so it piques interest. I don't mind that as long as the message is getting across," she shrugs
"To be very honest, I'm here to prove a point. I was 25 kgs heavier, my talent was there, I was welcomed, people accepted me, I was getting projects and doing everything I wanted. I'm 25 kgs lighter and it's the same. My fat cells have nothing to do with my skill."
"What I stand by still is that physicality is something that is secondary. Whether I'm tall, short, skinny, overweight, none of that affects my talent, my skill. What it impacts is how people perceive me and that's what I want to change," she explains.
During our conversation, Hareem spoke at length about not losing hope.
When asked when was that point when she truly felt like she was making progress, she shares: "It was after the first month, back when I was working out by myself and I lost some weight. Things changed when I started training with Fatima. That first session I did with her, the next morning my muscles were killing me but I still felt so good about myself. Like I actually found myself thinking I want to go back! Same thing happened when I went for my second session."
"Instead of waiting for results, I started enjoying the whole process. The feeling I used to get after working out, there were points when I'd be cursing at Fatima during but it made me feel so good about myself once I was done. That feeling is such a high."
Looking to lose weight and don't know how to alter your diet? Hareem says it's okay to indulge yourself once in a while as long as it's in moderation, sheepishly adding that she loves ice cream and finds it hard to follow diets religiously herself.
"I love to eat yaar, I love food. Don't starve yourself. Have proteins, have a banana right after your workout. I cannot restrict myself forever but it's all about being wise. I can't be sitting here, eating ice cream all day everyday and say oh, I don't care what people say. Don't care about what people say but at least take care of yourself. I'm not too uptight about this stuff, if it's not even my cheat day and there's ice cream in front of me, I'll have two spoons but I'll have it! And yes, on my cheat day, I will have a full scoop," reveals Hareem.
Wrapping up, she says, "Be mindful about what you eat, have a hearty breakfast, have good fats. Don't eat 3 hours before sleeping and try to restrict your carb intake after 5 pm."
Email