Who doesn't love taking food pictures?
It's not just about loving food anymore, it's about sharing your love for food... on social media. And you know how annoying it is when you have a beautiful dish in front of you and you just can't capture its essential beauty for all to see.
To help all food lovers out there to up their insta game, foodpanda has shared these 10 simple yet effective tips for great food photos using just your smartphone:
1) Choose the right dish
Colourful dishes always make the best pictures. A vibrant salad with lots of fresh fruits and veggies, or honey glazed wings with a sprinkle of sesame seeds – just choose wisely from the menu and let your food do the talking.
2) Keep an eye out for the raw beauty
When the dish itself isn't coming out well, raw ingredients can make the photo look fresh, while bright colours would make your photos pop.
3) Team up with a friend
When it comes to dishes like burgers and rolls, showing it in hands often brings it to life. So take along a friend that loves manicures as much as yummy food creations and snap till you get the perfect shot.
4) Contrast on white
Serving dishes in solid colours, preferably white, can do wonders in bringing out the colours of the food. Also, there should be no smudges, imperfections or overcrowding on the plate.
5) Find the right angle
Angles are the visual language connecting you and your audience. The top angle shot and the front angle view are what the pros recommend.
6) Let the sun shine through
Try grabbing a seat by the window or outside, as sunlight is the best source of light for taking pictures. However, direct sunlight will give you harsh contrast, so try and photograph with the right angle of the light.
7) Decorate your meal
Arrangement is a golden rule, as it is the key to a successful picture. Use a wooden board to place your food, white baking paper or paper bag as a background, or even spread some baking powder around for that extra effect!
8) Focus on your dish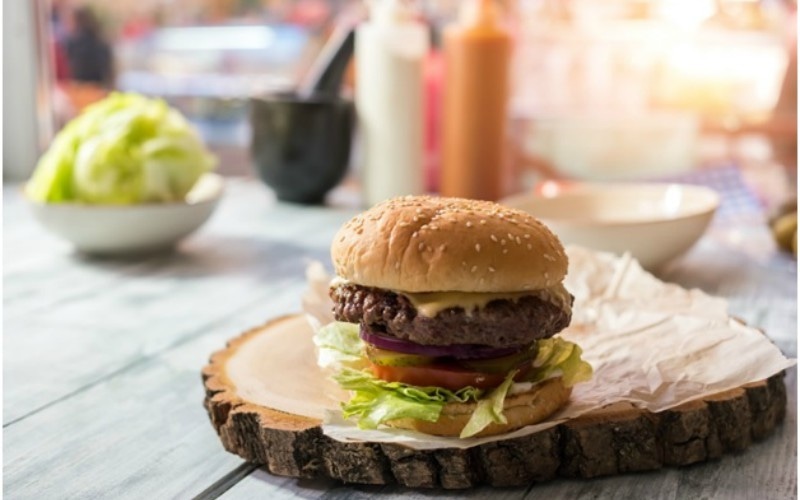 Set the focus point correctly on the main dish - click on the screen of your mobile phone where the dish is.
9) Boomerang
Some scenes beg for a motion capture rather than a still frame. Try the boomerang option on Instagram to film an ice-cream scoop melting over a hot cake slice, or honey dripping over those pancakes and leave your audience drooling!
10) Share your image for free food!
Foodpanda is offering a treat for the best food pictures on Instagram. Place an order here and post mouthwatering food photos on your Instagram using #FPInstaFoodPro. You might win a free meal by foodpanda!
The contest ends on October 8, 2017.
---
This content is a paid advertisement by Foodpanda and is not associated with or reflective of the views of Images and Dawn.com, and its editorial staff.
Email