The film producer addresses the controversies surrounding her latest film Na Maloom Afraad 2
While some have dismissed the film as 'mindless', Nabeel Qureshi and Fizza Ali Meerza's Na Maloom Afraad 2 (NMA 2) has been soaring high.
A sequel to the 2014 runaway hit Na Maloom Afraad, the film is performing well at the box office, having earned over Rs100 million so far. It has added to the credibility of its star cast and has given faith to fans of Pakistani cinema that all will be okay, eventually.
But the road to this success was not simple or easy. The producer, who is considered the backbone of any such production, usually has the best understanding of exactly what goes down and Meerza addressed some of the controversies that came her way with this film.
Of sheikhs and bans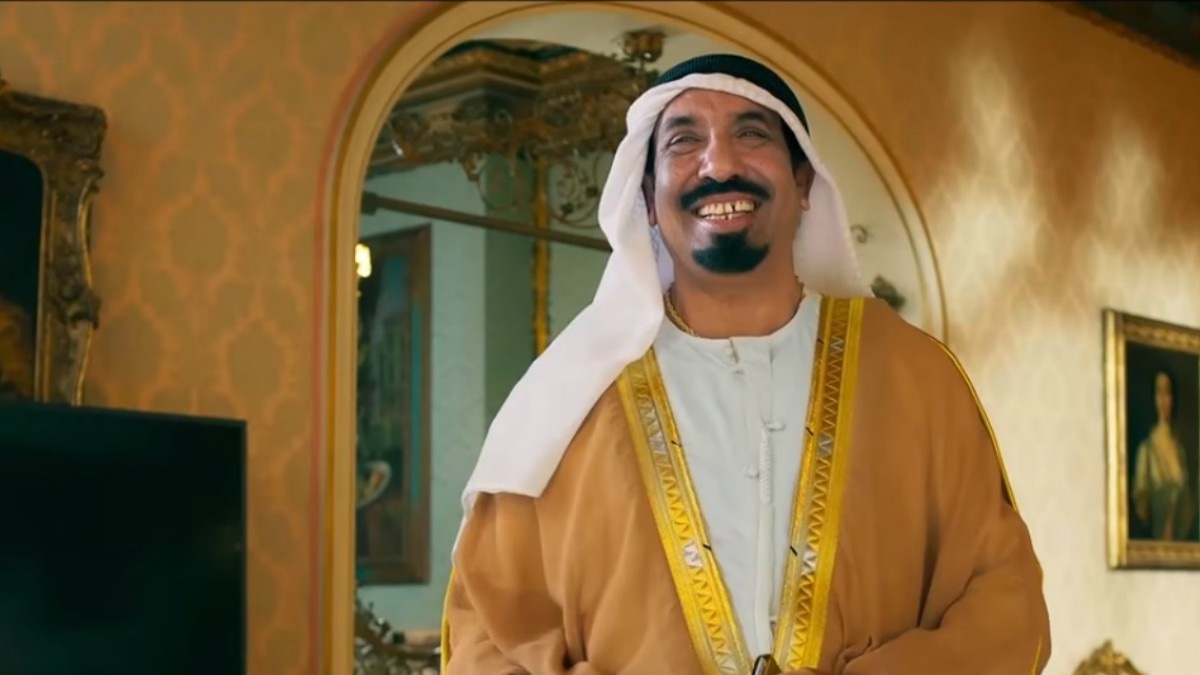 The most significant obstacle came in the shape of the film being banned in the UAE, for obvious reasons. One of the villains in the film is a sheikh, called Sheikh Baqlava to be precise, who caused a ruckus because his precious, golden commode has been stolen, along with some rare, illegally obtained pink diamonds.
While NMA2 is doing well at the local box office, the international numbers haven't been so promising. Of course, there are various factors that have caused this but Meerza believes that the ban is an important one.
She said, "Of course the ban adversely affected the international success of the film," she conveyed to Images in a telephonic conversation. "We were banking heavily on the [Gulf] region, as our previous films were a massive success there. [In NMA2], we took a dig at the audacious sheikhs of the world who are frivolous spenders, who don't give a da*n about the problems of the common man. We believe in commenting on social issues in our films, such was the character of the Sheikh."
And ever so rebellious, Meerza maintains that her team will continue to keep up their unapologetically critical stance on society and its ills.
"The ban in UAE won't affect our way of saying things. We shall continue to do our work our way, despite any hurdles in future too."
The box office brouhaha
The film has also been criticised for having more shows than its competing film, Punjab Nahi Jaungi. Some claim that Excellency Films, who have produced NMA2 and also own a number of cinemas, such as Nueplex and Cinepax, have exercised their monopoly over show times, giving NMA2 an edge over PNJ.
But Meerza offers another possibility. "About [the controversy over] the number of cinema shows, I think it's more of a propaganda. NMA2 got more shows because it has a shorter duration in comparison to Punjab Nahi Jaungi."
Is NMA2 really anti-feminist?
However, the most curious criticism has emerged from one of the film's stars Urwa Hocane, who was also missing from the film's promotional tour and premieres.
Recently, Hocane spoke out against NMA2 in an interview with BBC Urdu, citing her differences with the film to be feminist in nature. She said that her "inner feminist" did not approve of the insignificance of the female characters. In a recent Images interview, she issued a similar statement: "[My] character wasn't as significant this time around, and I expected Fizza, being a female producer, to have well-defined female characters in her films."
Meerza responded to her claim, "The word feminism is the most misunderstood word these days. It's not my place to speak on Urwa's behalf but I really want to ask her if the role she [thought to be more substantial] supports her 'inner feminist'?"
Meerza refers to Hocane's character in Punjab Nahi Jaungi, in which she is asked by her cousin Fawad Khagga (played by Humayun Saeed) what she would have done had he slapped her out of anger. She responded, "I would have said, once more!"
Meerza also maintains that Hocane's role and significance in NMA2 was as per the film's requirements. "The film is about three guys and the pace of the film was such that we did not want to focus on the sidetracks a lot."