In my first review, I talked about how Dhund wasn't your usual serial with sobbing women and domestic warfare. Nine episodes later, it was good to know that it stayed that way. Dhund is undoubtedly one of the best series on TV these days.
The series explores a different story in every episode each week, and the suspense of the plot is sustained throughout the episode ─ you can't simply guess the ending. In fact, I remember watching episodes 3-6 in Dallas with my mumani and we kept guessing if the characters we were seeing were living or dead; we couldn't tell until the first 10 minutes were over.
Another positive is that the promos don't give the entire episode away. Perhaps TV1 Global could coach HUM and ARY on how to do promos correctly.
The drama, overall, is somewhat comparable to US shows like Medium and Paranormal Activity; both feature different storylines in each episode and deal with spirits who haven't been able to pass on yet.
In the last seven episodes, Dhund tackled the 1947 Partition, adoption, restless and bored ghosts, everyone's favourite 'ghairat'-factor, and more. Here's a recap:
Episode 3 was a hit and a miss
Episode 3 was both a hit and a miss. I'll be honest, I found the partition story confusing. Christina Albert played Surghanda, a Hindu girl in love with a Muslim boy, Mehmood, but it took me a while to figure out which period the story was set in. This is because there was another story ─ in which a girl named Rida is kidnapped after her brother elopes with a girl ─ being told in parallel to Christina and Mehmood's.
Flaws in screenwriting aside, the Dhund team has successfully tackled the sensitive subject of inter-faith romance and honour-related violence.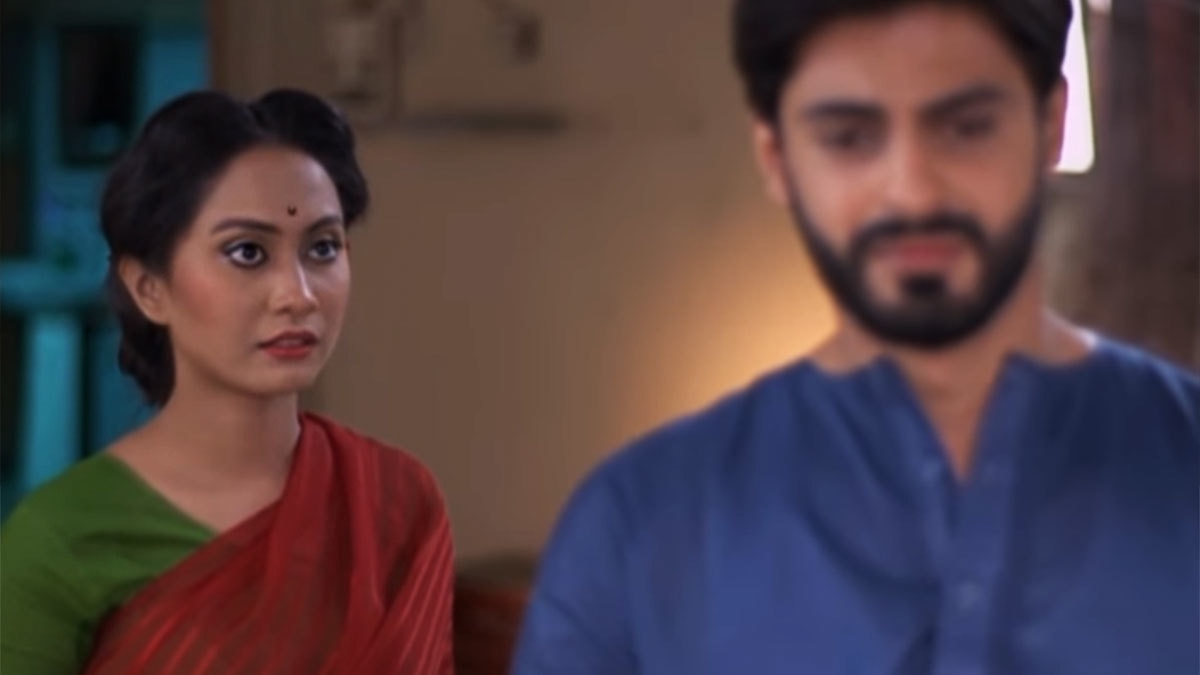 The episode also tells us more about the personal story of Maria ─ the character driving the series as the medium that can converse with the dead. We also see Maria finally coming to terms with her gift of being a medium.
Episode 4 was unimpressive, the weakest one so far
In episode 4, we see Zhalay Sarhadi (Erum) grieving the death of her husband Nomi (Noman Masood) after he falls off a boat.
This episode, however, was the weakest one in the series so far.
Neither Zhalay nor Noman was impressive, and I wasn't sure what the point of that story was. Noman Masood was at least somewhat tolerable playing the character of a spirit unwilling to move on, but it appeared as if Zhalay was forcing herself to cry about her dead husband.
Her acting seemed more realistic when she feared the ghosts in Maria's house.
In episode 5, we see a woman asking a much older man why she was sold
Perhaps one of the most touching stories was of Hira and how she was sold by her mother to Sir Jamal, who we later find out is her foster father. Honestly, I thought Hira was his young wife who had married him for money until we see her telling a friend how Sir Jamal was like a father to her.
The plot remains completely unpredictable throughout the episode ─ a job well done. Hira has no idea about her roots as Sir Jamal never tells her anything about her background. She then resorts to using candles to summon her mother who finally tells Maria that she had sold her daughter in desperate times.
The episode highlights the plight of adopted/foster children who, often times, spend their entire lives searching for their biological parents ─ experiencing an identity crisis, questioning who they are and why they were abandoned.
Brilliantly written and executed by all involved.
Now on to my absolute favourite episodes...
In episode 6, Marina Khan makes a much-awaited entry
We are introduced to Marina Khan as Aunty Humaira.
This woman is so breathtakingly refreshing as an actor and lights up the screen brilliantly. My mumani and I had constant fits of laughter while watching Aunty Humaira ─ an independent woman who owns a flower shop and has recently bought a new house. She is a firm believer in ghosts, and as many horror stories have it, she is extra alert in her newly acquired house as she fears she may not be its only resident.
As her luck would have it, the one piece of furniture, a rocking chair that she had bought from an antique store turns out to be haunted by a deceased, yet still very disciplined, judge. I don't know why we don't get to see such comedy on TV anymore.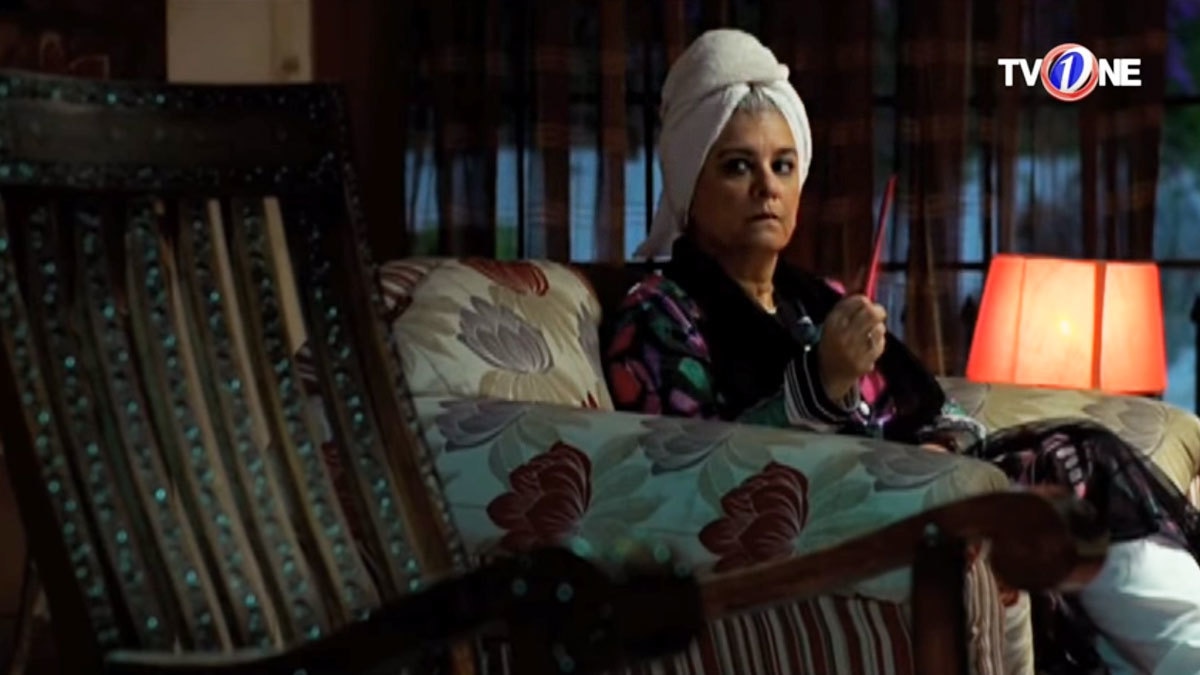 For a show that's about spirits not being able to move on, I appreciated that the storyline offered comic relief.
The deceased judge's spirit is bored and lonely and he wants to instil the discipline in Humaira Aunty that he thinks she lacks. I looked but couldn't find flaws in the episode
Episode 7 reminded me of Qandeel Baloch
I found it interesting this episode explored how families capitalise on ideas about a woman's honour.
The story of Sila (Almas Fidai) reminded me of the late Qandeel Baloch. Sila is an educated classical dancer whose stepfather and stepbrother throw her out of (her) house because, of course, they are the more ghairatmand members of the family. Sila then sends a notice to have them evacuate her house but the stepbrother decides to have her killed.
He says in plain words that he will be praised as a hero because "ghairat ke liye bhai ne behen ka qatal ker diya" ─ even though it's about him wanting to take over the house his stepsister owns.
Inspector Uzair was asked to provide protection for her, but he wouldn't give it, resulting in Sila getting shot dead. She then starts haunting her brother and the killer but finally forgives her brother when he asks her for her forgiveness.
Episode 9 saw Maria Wasti's strongest performance
The latest episode dealt with a deceased mother (played by Saba Hameed) waiting for a letter from her son in the military.
Saba Hameed, as always, is amazing and the story is poignant so far. By now, Maria completely owns her gift and her Nana Syed is there to support her – and also, to add humour with all the gulab jamuns he eats. It's a good thing ghosts can't get diabetes. I love both characters.
Maria Wasti plays the strong yet sensitive medium perfectly. Especially while reading that letter to Saba Hameed, you see how empathetic she is... If only someone could fix her hair and makeup please!
Refreshing, emotive, engaging ─ Dhund is definitely worth your time
There are many emotions one goes through while watching this mystery series.
Basically, writer Mohammad Ahmad has done what not many could do: tackle issues in 45 minutes or less and that too convincingly. The stories are to the point and have a fair measure of humour to entertain the audience. They feel real without theatrics or an overdose of the dramatic flair we see in other dramas. Farrukh Faiz does complete justice to the scripts and gives the audience a picture-perfect visual.
I don't know why Hassan Ahmed was chosen to play Inspector Uzair though; he fails miserably and has zero emotions. Someone like Faysal Qureshi or even Aijaz Aslam would have been a better choice. At least, they would have been able to emote better and give depth to Uzair's character.
It's refreshing how Dhund doesn't pander to the ratings game; I mean women aren't crying, rape hasn't been sensationalised, and there is no saas or bahu plotting against the other.
I encourage everyone reading this review to please, broaden your horizons, open their minds and YouTube the last nine episodes of Dhund if you haven't already; it's worth your time!
Dhund airs every Saturday at 9 pm on TV ONE.