We've all been there - on the receiving end of promotional emails that we are usually not-so-fond to read.
Companies keep flooding your inbox with emails: announcing their jaw dropping discounts and reminding you of the amazing deals you are missing out on.
But if you are like us, you may have too much month at the end of your money.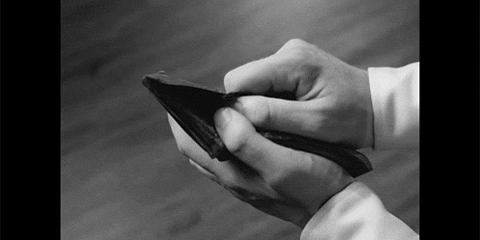 One such email landed in the inbox of a girl where foodpanda told her that they miss her for she has not been placing any orders lately.
And just for fun, she replied back ranting about the reason:
While personally going through all the responses, this innocent complaint caught the attention of foodpanda's CEO, Mr. Nauman Sikandar Mirza.
Starting off by thanking the girl for writing him, he gave an interesting list of ideas and suggestions which could help her get some funds from her dad for ordering food online.
The list kept getting cheeky!
The interesting conversation soon became fruitful for the girl.
Let's face it, at the end of the day, your abba is a sweetheart.
And she placed an order to celebrate with the whole family!
The foodpanda CEO sure is cool when it comes to lighting up a customer's day. What do you think?
---
This content is a paid advertisement by foodpanda and is not associated with or necessarily reflective of the views of Dawn.com and Images staff.
Email