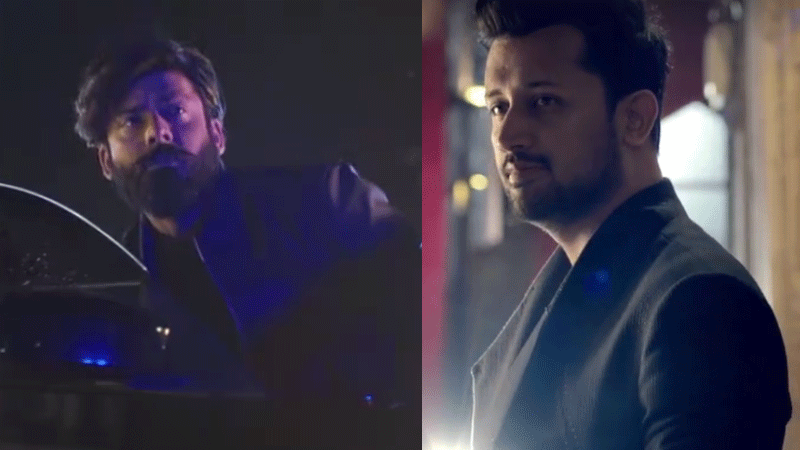 Fawad Khan, Atif Aslam and Meesha Shafi are all set to rock their fans in Pepsi Battle of the Bands.
The music TV show's teaser heavily features Atif Aslam, while we only get a shot of Fawad Khan towards the end. Meesha Shafi was barely seen in the video with only her shadow falling on white curtains — we almost missed her!
The teaser is short but it's interesting to see Fawad Khan go back to his roots. In the show, Fawad and Meesha are joined by Aaroh's Farooq Ahmed in the jury. Together, the trio will judge the performances of 20-30 new talented bands who will compete for the title award in the show.
Pepsi Battle of the Bands hopes to revive the declining culture of bands and to produce new music in Pakistan. It also offers a fresh start to musicians, providing them a stage to unveil their true talent and passion for the music they create.
The TV show started in 2002 and gave Pakistan a host of talented artists including popular bands like eP, Aaroh and Mekaal Hasan Band.
Email