Pan-Asian cuisine is definitely this summer's food trend in Karachi.
One of the new eateries offering a mix of Chinese, Japanese and Thai food on their menu is Bonsai, a pan Asian kitchen that claims to offer the best of Asian cuisine. I've had my fair share of Pan-Asian cuisine but does that mean I'm sick of it? No... No, it does not.
So off to Bonsai we went, excited to know what it's got to offer. We got in touch with one of the owners Afaq Chandna to know more.
"Bonsai is my dream project and I am really proud of making it exactly as I envisioned it," he said to us.
Where to go
Bonsai is located at the Ittehad commercial area in DHA's Phase 6, which might seem to be a far flung part of town and an unusual spot for a restaurant but props to the owners for taking a chance on a less congested part of Karachi's gastronomical map!
"I was advised against this location. Many said I should open my restaurant on a more happening street," revealed Afaq, adding, "I had this place in mind from the start and I'm glad I could make it happen."
They hardly have competition in the area and if their food's quality is consistent, they're likely to be pulling in the crowd.
A huge dark logo of Bonsai greets you at the entrance, inviting you to a very posh interior designed by Sahar Aziz. Aziz is known for her work in restaurants like Mews and her signature is obvious at Bonsai as well. The restaurant has a cool, modern vibe while still holding true to its Asian theme.
When to go
Bonsai offers lunch from 12:30pm - 4:00pm and dinner from 8:00pm - 11:30pm.
What to order
The menu at Bonsai offers a variety of Chinese, Thai and Japanese cuisine so we decided to try a little of everything.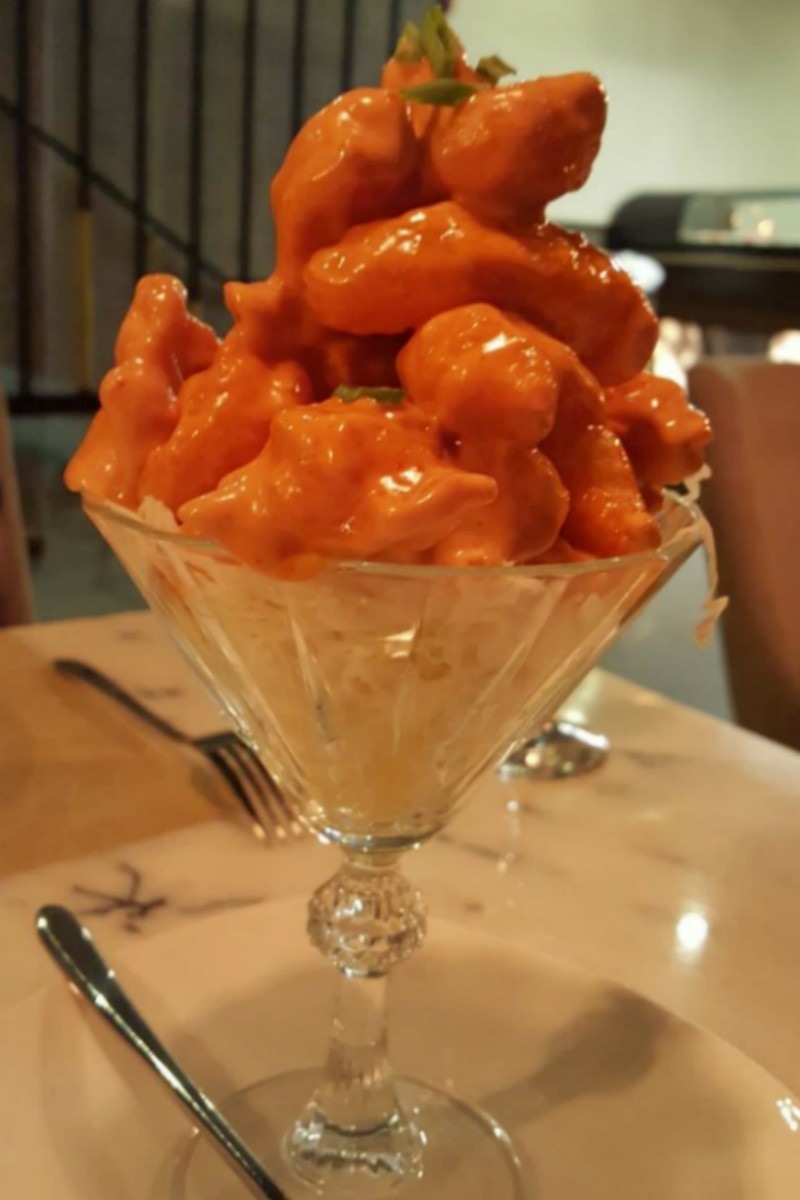 We tried the dynamite prawns because those have been said to be a hit at Bonsai. One thing I noticed right away is that the serving is much bigger than other restaurants. Plus, it is less tangy and more spicy than your average dynamite prawns and that actually makes it taste better. It's safe to say that Bonsai serves some of the best dynamite prawns in the city!
The beef negimaki is a great choice for beef lovers because of the good quality of the meat. However, I'd have preferred the slices of beef to be thinner. The sauce was also a little thick and didn't bring much to the dish.
From the sushi menu, we tried two makimono creations and an assortment of nigiri.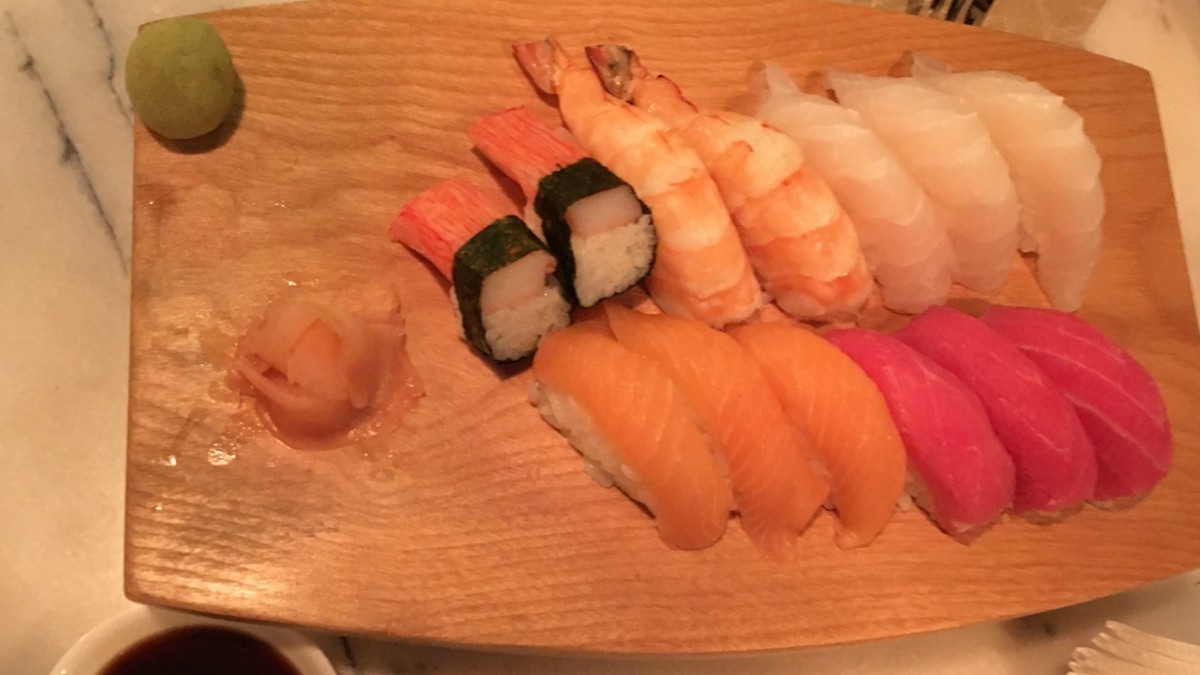 The nigiri was an odd mix. While the prawn and salmon were great and the rest were satisfactory, it was the tuna that let down the platter, not being as fresh as it should be. you don't have to be a sushi expert to detect the lack of freshness and I also felt it wasn't fatty enough, having a slightly chewey texture.
The makimono creations, however, were brilliant. The Bonsai snow mountain maki was a nice change from the conventional California makimono, having additional ingredients like shrimp tempura and coconut. The overall flavour was subtle but nice.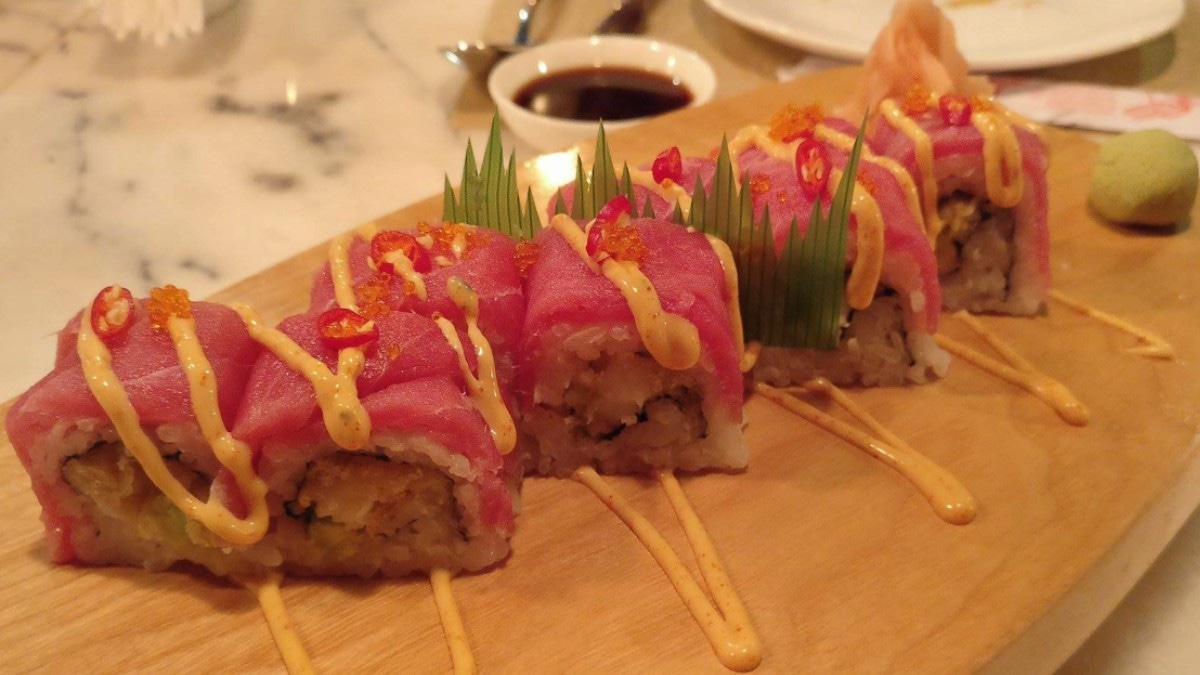 The firecracker makimono was a win at the table. The shrimp, avocado and tuna had this kick of spice in the aftertaste that was really something unique. The tuna was fresh here, so it tied the flavours together. This is a must-have at Bonsai and great for sushi novices who want to develop their palate.
Moving to the mains, we were pleasantly surprised that the portions at Bonsai were more generous than most eateries.
The Szechuan crispy beef chili was an instant hit at the table. We were concerned about the beef being too dry or chewy, but despite the crunchy exterior the beef was juicy.
The Asian mix chili prawns was a great dish, playing subtly on the spices and bringing out the full flavour of the prawns. My only issue with the dish was that the prawns had their tails on so we had to be careful with our bites. But I don't consider that a huge negative.
The Thai red chili chicken was the star of the show. I may not be huge on Thai cuisine but I was smitten by the coconut sauce and fragrant vegetables. It was a comfort meal that I would love to enjoy in the winter.
Bonsai has made all their side rice servings complimentary, which is great. The options are Jasmine steamed rice, fried rice and, for teppenyaki, garlic rice. The garlic rice is great; however, many might want a stronger taste of garlic.
Unfortunately, Bonsai needs to up their teppenyaki game. While the restaurant claims to have authentic teppenyaki, we couldn't enjoy it because the seasoning was off.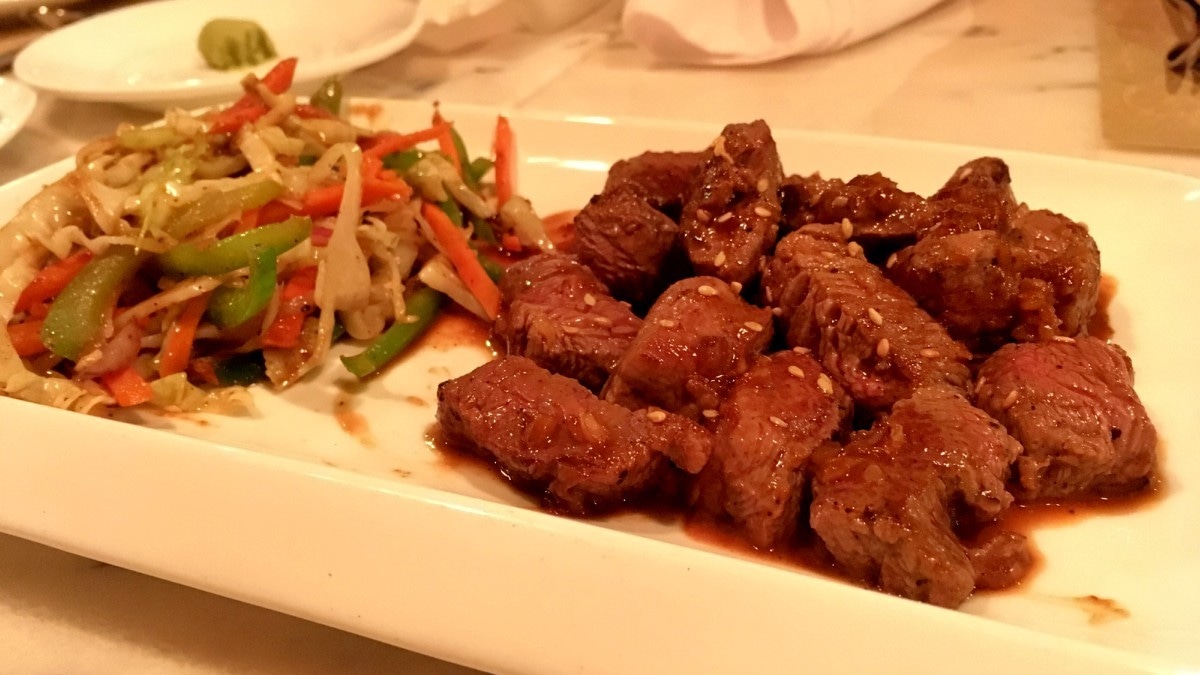 The beef teppenyaki could have been a winner because of how perfectly the meat was cooked. I'll say it again — shout out to Bonsai for having really good quality beef! But the dish was a little heavy on the salt, which was a let down. I usually stay quiet if I find a dish salty because of my personal preference for low salt but this felt a little too much and since my colleagues said the same, I knew it was a valid concern.
The snapper had the same issue but it was a little more problematic as it was too high in salt content. This was the least favourite dish because we couldn't enjoy it at all. I'm willing to let this slide as a beginner's error as we went when Bonsai has been open for only two weeks and their other dishes are good. So here's hoping they get their Japanese cuisine right!
Damage on the pocket
What really surprised me about Bonsai was its prices. For a fine dining restaurant boasting prime beef and high quality ingredients, their prices were not as expensive as one would expect. With appetisers ranging from Rs450-Rs650, mains ranging from Rs500-Rs900 (with only high end dishes like teppenyaki, sushi and lobster hitting the price range of 900-2000) I'd say this place can be worth a visit.