Islamabad's hot new eatery Jessie's marks Yasir Jaswal's transition from Jalaibee to burgers.
The filmmaker/musician has tapped into his passion for food — "I'm often found fixing meals for family and friends at home," he says — with his partner and childhood friend Yawar Siddiqui.
After a soft launch last year and three added months of trial and error, Yasir is now officially testing his home kitchen skills on a full-fledged commercial grill.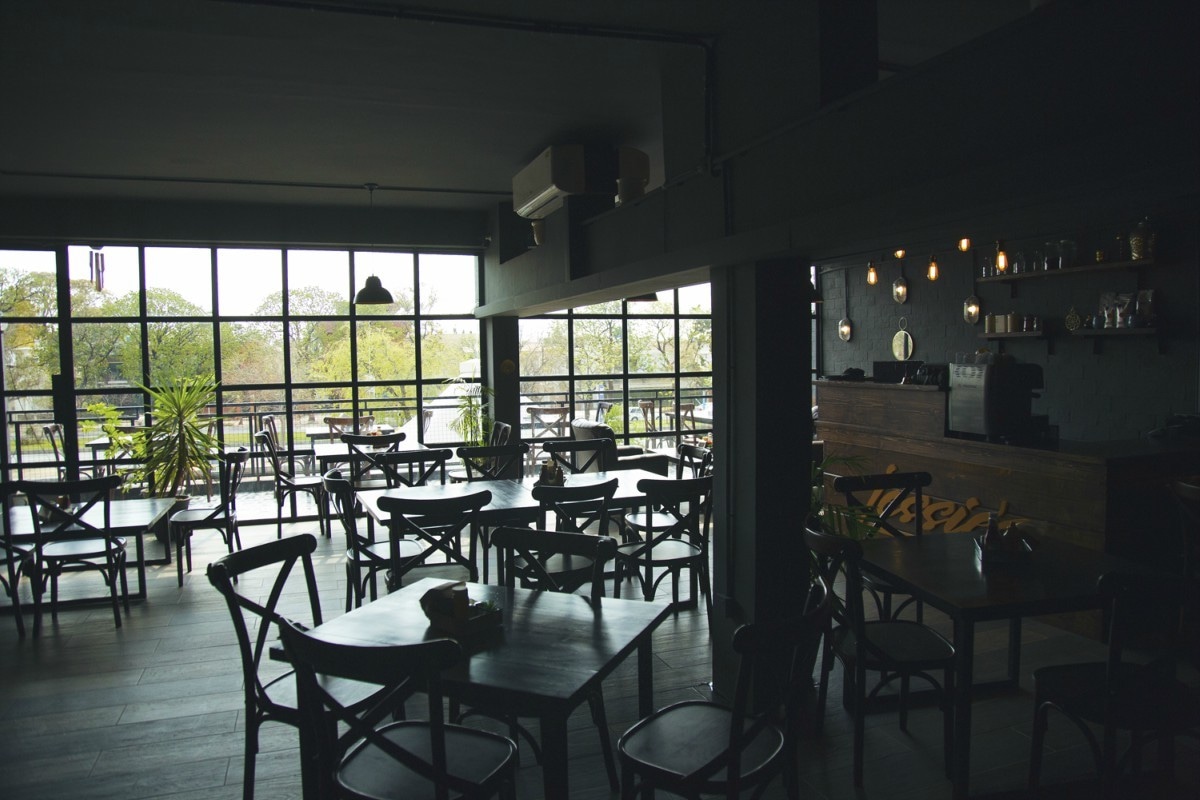 Jessie's, which opened its doors at Jinnah Super Market, F-7 last month, boasts a rustic design, which is made special by the inclusion of a balcony where one can see Islamabad's lush greenery and sunset. The eatery can cater to around 60 customers at a time.
What's in a name?
"My friends in high school and my siblings at home always called me Jessie, not Jaswal," reveals Yasir. "So, when it was time to name the joint, my father had the last word and Jessie's it was."
However, Yasir had hoped to keep this business venture independent of his media persona.
"I didn't want people to think that being associated with showbiz I am using my name to popularise this place. I want Jessie's to be famous for its burgers and not for its owners. I am in the kitchen when the chef goes missing," he shares.
Jessie's has a secret
Jessie's wide range of burgers has quickly garnered a cult following.
The one-page menu features six different takes on the burgers, ranging from Jessie's Classic Beef, a 6oz juicy prime beef patty topped with cheddar, lettuce, tomato, onions, pickles and homemade sauce to The Grand Beef, a towering magnificence with a 7 oz beef patty, two slices of cheddar cheese, a slice of turkey bacon, lettuce, onions, tomatoes and beef gravy sauce all buried under caramelised onions.
A popular favourite is Jessie's The Mushroom, which features mozzarella instead of cheddar cheese. "Mozzarella's subtler taste goes well with the sharpness of the mushrooms," explains Yasir.
"What makes our burgers different from others is the effort that goes into making them. The marinating process, the quality of beef, freshness of the meat and the amalgamation of ten different ingredients that I have infused in the sauce makes all the difference in our product," he says.
Buns are baked in-house and fresh ground beef and steak undercut meat carefully chosen from Qureshi's Meat shop, a waterhole for all the restaurant owners of the capital.
"We purchase meat, vegetables and other ingredients on a daily basis. There is no frozen meat or day old vegetables or buns at Jessie's," Yawar chips in.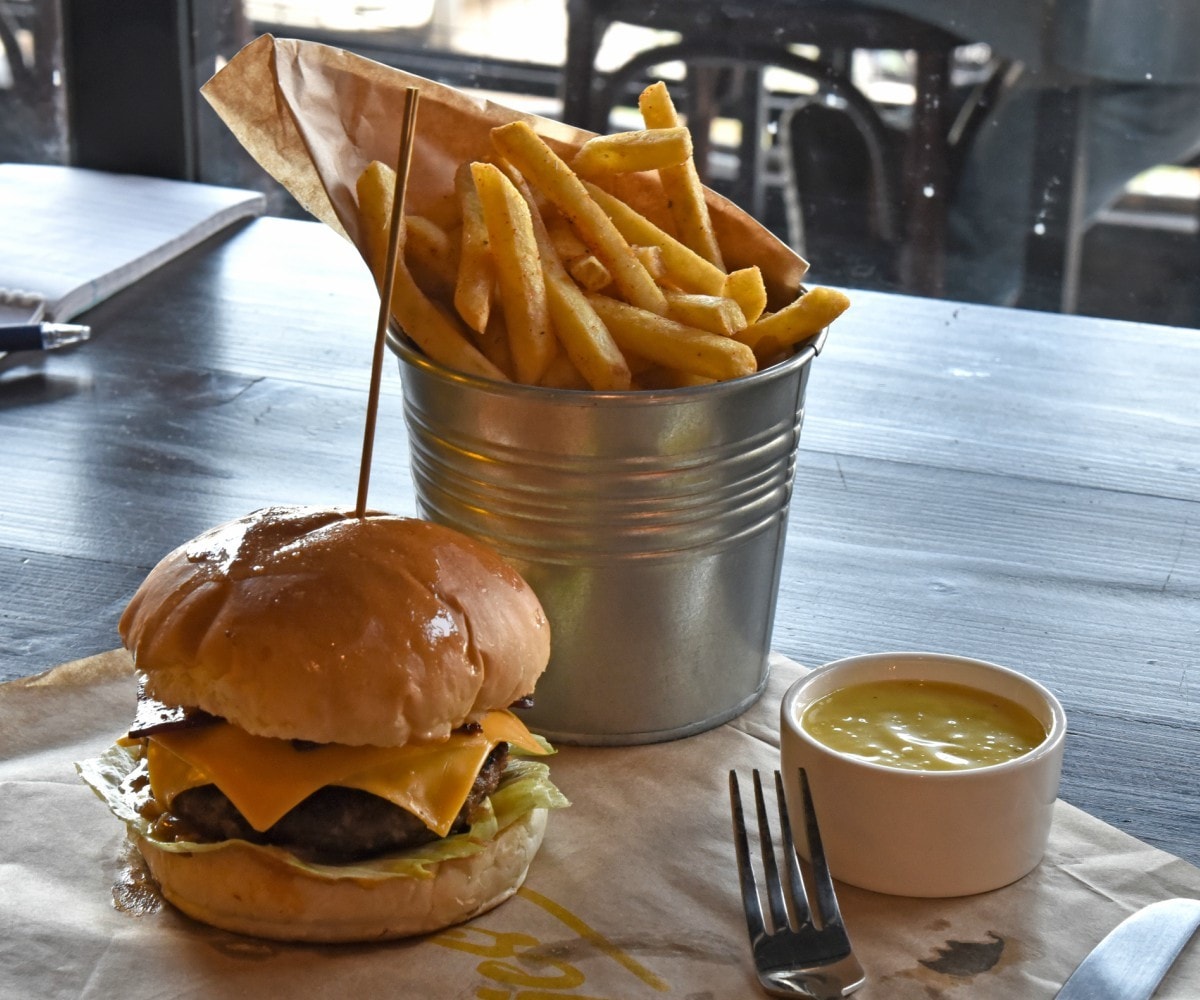 Review
Out of the four beef options, I picked Firestarter in spite of the red alert raised by Yasir.
At first look, the burger appeared... crowded. The thick beef patty, consisting of 7oz of minced meat, was weighed down by a slice of cheddar cheese, crispy smoked beef bacon, lettuce, tomato, onions, pickles and homemade special fire sauce. It was difficult to handle after the first bite.
However, it did let loose firecrackers in the mouth, throwing punches at every bite.
The BBQ Chicken burger was simple by contrast. Grilled chicken patty, piquant Southwestern mustard sauce and Jessie's own BBQ sauce might not fulfill a big appetite.
The Tenderloin Steak, weighing 300 grams, arrived on a wooden platter, accompanied by three ramekin containers filled with mashed potatoes, brown sauce and spinach. For steak, there is a lot of effort which goes into cooking as per customer's choice.
"Our steaks are not sous-vide processed, we grill them and that's the reason it takes 20 to 30 minutes to serve the steak," explains Jaswal. Tenderloin at Jessie's was just what I liked it to be. It was easier to carve and its structure firmer as I started to slice.
However same could not be said about the side orders. The mashed potatoes lacked creaminess; it was dry and without any texture. Similarly, the sauces need to be worked on. The brown sauce was too runny and spinach too bland.
"Our burgers range from Rs 595 to Rs 695 as we know what a young hungry burger lover can afford. We have organised two gigs at Jessie's so far and the place was full to capacity with teenagers munching fries and drinking lemonade," Yasir says.
Email