"The LSAs have always been unpredictable. I wish the new team all the best," says Frieha
Frieha Altaf's name has always been synonymous with the Lux Style Awards.
The PR doyenne and choreographer has been associated with the show for sponsor Unilever ever since its inception some 16 years ago. It was, therefore, quite a surprise when, Hassan Sheheryar Yasin (HSY) was announced as the show director for this year's LSAs, set to take place later this month.
Shero is, of course, a complete showman. He designs, choreographs, hosts talk shows and can move and groove like there's no tomorrow. But Shero was yet to direct an awards ceremony. What prompted him to come on board and Frieha to leave?
Merely a few months ago, one heard industry insiders discussing how they were going to be working with Frieha for the LSAs 2017. The awards, in fact, have always been associated with one of the country's oldest triad - Fareshteh Aslam handling PR, Frieha producing and directing the show and Nabila working on the styling.
What made the board for the awards ceremony have this sudden change of heart in Frieha's case?
Apparently, the sudden replacement by HSY was also a surprise for Frieha. In an exclusive interview, Images has a one-on-one with the PR guru, discussing what she had planned for the LSAs this year and her future projects…
Images: What are you doing these days?
Frieha: These are exciting times. The global head of a major multinational is just about to visit Pakistan for the first time. We are planning out a high-profile ceremony for him.
I have been invited to attend the IIFA Awards in Sydney Australia and in May, I will be flying to Thailand to attend the World Event Conference. I will be representing Pakistan there for the third time.
My event management and production company Catwalk is now involved in movies. We are creative consultants for the upcoming Humayun Saeed-starrer Punjab Nahi Jaungi. I have acted and will be handling the PR for Javed Sheikh's production and directorial venture Wajood. I have also helped Yasir Nawaz with costumes and props for his about-to-release film Mehrunnissa We Lub You.
We are, additionally, working on reinventing Fashion Pakistan Week.
On a personal level, I am extremely happy to launch my son Turhan James as a DJ and music producer on the 9th of April. He has just recorded his first original piece of music. It took him seven months to work on the song and it features singing by Peter Jessy. The Grammy-winning band The Chainsmokers has liked his music in the past.
"Naturally, it's disappointing to have lost out on a project that I had helped create but frankly, I'm not surprised. Brand teams change every year as do the marketing heads. Sometimes you have a different vision from that of the brand's."
Images: You were also expecting to direct the Lux Style Awards this year, as you always have. What happened?
Frieha: The LSAs have always been unpredictable. In 2010, the show was relegated to a dinner while in 2008, it generated the highest ratings it has had in its tenure with 39 million people watching the show on PTV and Geo TV. In 2011 and 2012, the show began to move towards a comeback but in 2013, it reverted to being a tea and a photo op. Unilever policies have changed over the years and so different teams have pitched for different projects. For instance, I also organise high-profile annual events for Magnum and Pond's which are completely different entities from the LSAs.
We pitched for the LSAs in 2017 and to my mind it was a great pitch, well within the budgetary boundaries provided to us and based on our understanding of the brand for the past 28 years. We were going to bring Atif Aslam back to the LSA stage after four years. Mehwish Hayat and Saba Qamar were going to perform at the awards for the first time. Lux's brand ambassador Mahira Khan was going to be part of a very different performance with the host.
A Lifetime Achievement award was going to be dedicated to my friend, the deceased Junaid Jamshed. We had secured copyrights and had spoken to Junaid's family and were planning a tribute to him that was going to be sung by young artistes like Umair Jaswal, Asim Azhar, Ali Hamza and Momina Mustehsan.
At the LSAs, we had always promoted new talent. In 2012, the ceremony had featured the 4 Man Show. Also, in 2012 and 2013, Ahmed Ali Butt had been highlighted as a host and in 2015 and 2016, Yasir Hussain was a major part of the show. Both Yasir and Ahmed have now managed to build their careers further. Similarly, this year, we had planned to bring focus on Shafqat Ali, Faiza Saleem and Osman Khalid Butt as well as Yasir Hussain.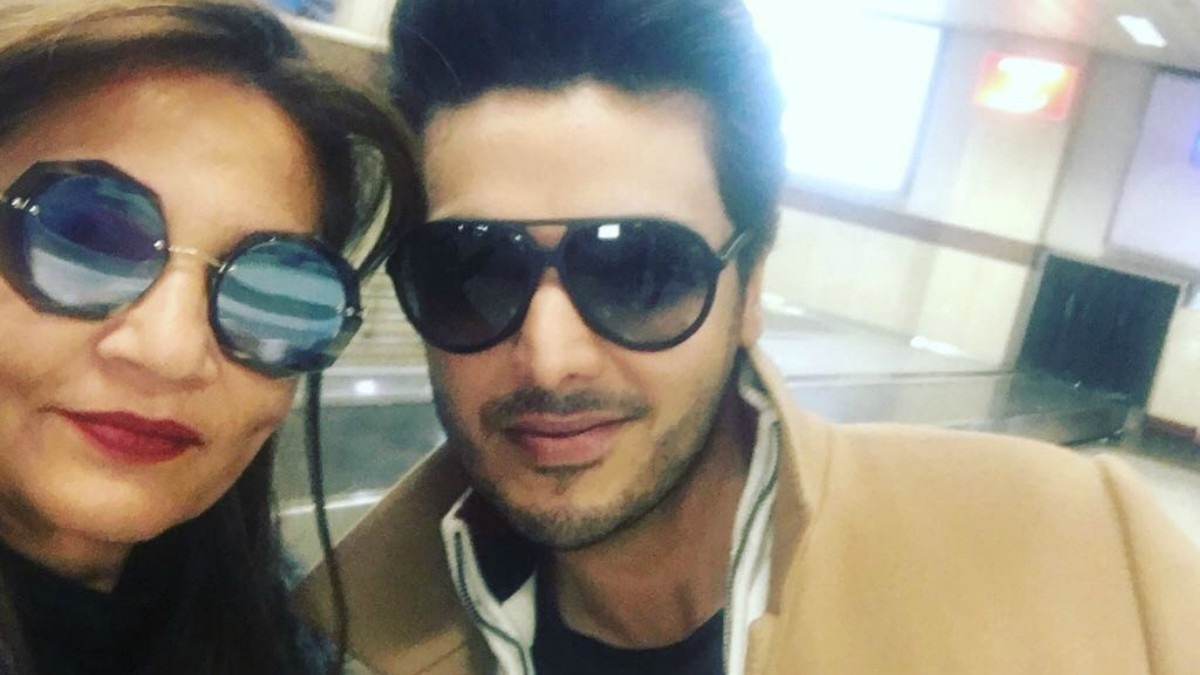 Ahsan Khan, following his hit role in the drama Udaari last year was going to dance on the stage and we were also bringing in dancers from abroad. Fahad Mustafa was going to be away at the time and so he had agreed to pre-record with us. To my mind, he is one of the biggest stars of the year and since the sponsor had allowed pre-recorded segments, we could make Fahad part of the ceremony. Fawad Khan is busy shooting Maula Jutt but he had promised me that he would try and take out one day to attend the show and present the Best Film award.
We suggested going back to the outdoor red carpet theme from 2006 and options for potential hosts included Meesha Shafi, Mansha Pasha, Rubya Chaudhry, Cybil Chaudhry, Sunita Marshal and her husband Hassan Ahmed. Quirky ideas like bringing Arshad Khan to the LSAs were presented.
Unfortunately, these ideas may not have appealed to the brand team. We are confident that the other team will produce a great show and I am sure that they will pull something new out of the bag. The pitch process is unpredictable. It took the brand three weeks to reach a decision so it must have been a tough call to make. On our part, we had cleared our calendar for a whole month because the LSAs require a lot of dedication.
Images: Were you taken aback when the brand team didn't select you as their show director and producer this time around?
Frieha: Naturally, it is disappointing to have lost out on a project that I had helped create but frankly, I am not surprised. Brand teams change every year as do the marketing heads. Sometimes you have a different vision from that of the brand's. I remember, back in 2004, I was the Creative Director and PR manager for the third LSAs but I wasn't the Show Director since the event was organised in association with Sony Television. The show was not up to par and the next year, it was returned to us with the commitment that we would make it a success.
We went on to present one of our best shows with Babra Sharif coming back to dance on stage after 20 years. Runa Laila, Shaan and Saima had come on stage for the first time, Naheed Akhtar had sang some of her biggest hits and Atif Aslam had held a fragile Reshma.
Now, the show must go on to allow the industry to flourish.
Images: For how many years had you been part of the LSA's?
Frieha: I created the show for Unilever in 2002 so it is now in its 16th year but I have always considered myself a vendor for it. The brand holds the reins and decides how big or small the annual ceremony will be, its location and its timings. I have produced, directed and managed the event for 14 years. I handled its PR till 2014. I created Pakistan's first red carpet ceremony for the LSAs in 2003.
Images: Do you think that it is fair that a project that has been associated with you got diverted to someone else without you being consulted?
Frieha: It's not about fairness. It's business. In business the team decides what's best for its brand. I'm sure the process was transparent and fair and I look forward to seeing the results. Should we have been consulted? We don't own the property, the brand does and so, they have the right to decide. We wish the new team all the best.
Images: You mentioned that you were going to be reinventing Fashion Pakistan Week. What do you think of our current slew of fashion weeks?
Frieha: Fashion is at an extremely boring impasse. An obsession with retail, lawn and the intrusion of textile magnates has lead to mediocrity. Creativity has been overridden by commercialism. A bandwagon of shows dedicated to substandard fashion are staged simply just to rope in sponsors and make quick money.
As a pioneer at helming Pakistan's very first fashion events, I feel that there is a desperate need for couture to become high-end and exclusive again. The world over, big designers don't show on the same platform as the newer ones. Chanel and Dior produce million dollar shows for selective media and audience. Celebrities occupy front row seats and don't walk the ramp. In Pakistan, fashion has become a mere tamasha!
Even the talent management agencies have shut down. No serious new models have surfaced in the recent past. Everyone is looking for a free ride.