There's no season like the shaadi season in Pakistan with its exorbitant budgets, décor and effusions of blingy formal-wear. And no other event irrefutably enamours the wedding-bound milieu as Hum Network's bi-annual Bridal Couture Week (BCW) montage does.
It is here that brides launch onto the catwalk laden with heavy-duty clusters of sequins and embroideries, accompanied by celebrities, dancers, musicians, flotsam, jetsam.
A bit too much? Sometimes, it is.
But BCW, now in its 14th edition, has a substantial fan following that doesn't seem to think so. The event has often been critiqued for failing to push the fashion envelope but regardless, designers swear by the business generated through BCW showcases. In fact, while the designer lineup inevitably features quite a few not-so-famous brands, it also always features some well-known ateliers.
This year, for instance, the upcoming QMobile Hum Bridal Couture Week (QHBCW) will include collections by Amir Adnan, HSY, Arsalan Iqbal, Asifa & Nabeel, Nickie Nina, Fahad Hussayn and Sonya Battla. There will also be showcases by other newer labels as well as two collections presented by rising talent. Like the last BCW, this event will also be choreographed by former model Vaneeza Ahmed, who had originally helped launch BCW back in 2010.
Why designers love BCW
"BCW is where the business is," designer HSY has often been known to say. Likewise, Amir Adnan observes that BCW is watched by a lot of families all over the world. "My design house caters to families searching for wedding-wear which makes this the perfect platform for us. The event, of course, has massive reach."
Helmed by the Hum Network and touted as a 'special' that is aired repetitively on weekends as well as public holidays, BCW has definite marketing clout. Additionally, not only does it manage to reach audiences within Pakistan, it is also aired to Hum's considerable international viewers. And while fashion purists sniffle at the dearth of cutting-edge statements on the catwalk, often conventionally pretty wedding-wear is all that the desi bride requires.
"We show what we know will sell," says Asifa of Asifa & Nabeel. "We've been on board with BCW since its inception and we haven't missed a single edition. It generates a lot of mileage for us. Moreover, the show is run very professionally. There's even a tailor available backstage to deal with last-minute emergencies. I haven't seen that at any other fashion week!"
"This time, we're showing a predominantly pastel-colored range of bridals because it's summer," she continues. "There's plenty of bling, floral inspirations and a focus on cuts."
Incidentally, Asifa & Nabeel are also set to take part at the PFDC Sunsilk Fashion Week (PSFW), taking place mid-April, where they will be showcasing their prêt. We're assuming that while their QHBCW collection will be toeing mass-friendly lines, the PSFW collection will be more experimental.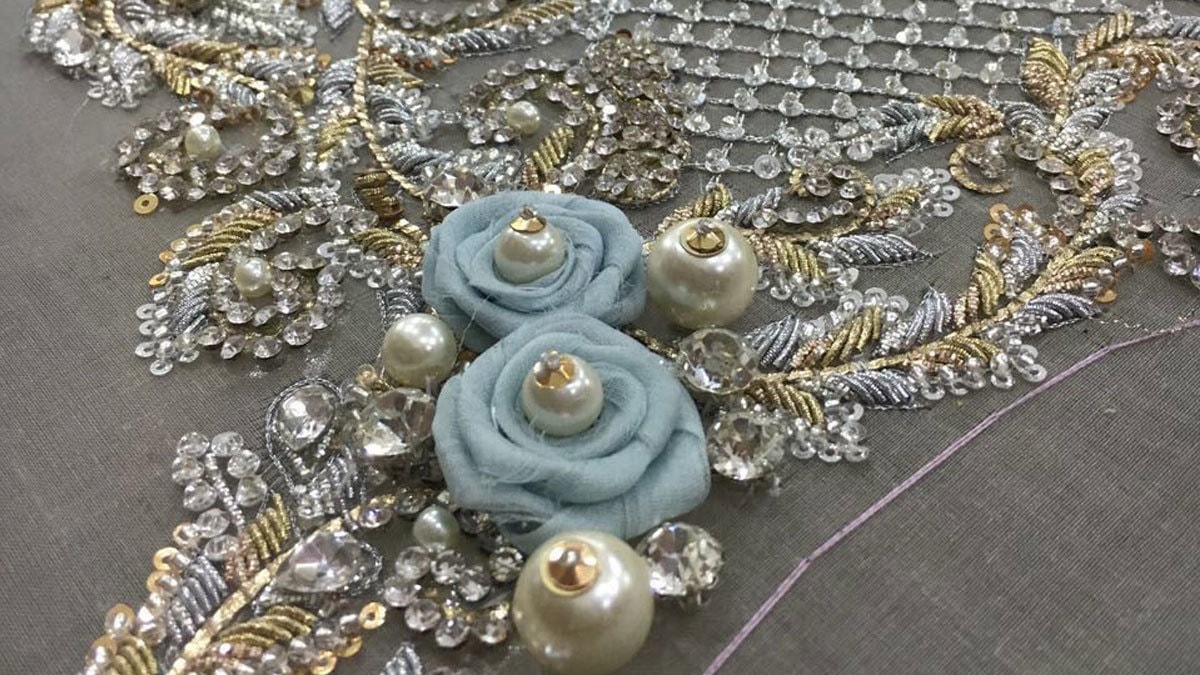 Designer Arsalan Iqbal similarly says that he shows his samples at BCW that can then be ordered by clients, as is. "BCW is very consistent and is seen by people everywhere," he observes. "I will now be showing at the event for the sixth time and it has always worked out very well for me commercially."
There are, however, some designers who prefer to be exceptions, delving into theatrics and the cutting-edge. Fahad Hussayn immediately comes to mind. The designer will be showing a wedding-wear collection fantastically titled 'Dara Shikoh Aur Sunehri Churail', narrating the story of a Mughal price and a churail who possibly has a penchant for shaadi-wear.
"I can never leave my signature love for drama," says Fahad. "This is a very heavy bridal line with plenty of maroons, reds and golds and ensembles created with multiple pieces. For instance, a lehnga may be accompanied by a choli, two dupattas, a shawl and a belt. I have noticed that today's brides often like to make statements and I have created these designs for them. There are also some economical bridals in the collection, embellished with industrial machine embroideries and then, overlapped with some handwork."
"Generally, it takes me about eight months to fulfill a bridal order which is why I have decided to show a single collection per year," continues Fahad. "I am showing part of this collection at BCW while some of it will be translated to lawn and prêt and some more theatrical pieces have been saved for the Showcase fashion show taking place in April. The publicity generated by BCW is tremendous and even people who don't know about you see your work so often on TV that they become acquainted with it."
Can one really single out BCW for critique when celebrity and drama promotions have now even begun to frequent council-lead fashion weeks? One can no longer just target BCW for showing market-friendly 'safe' design — sadly, the same criticism applies to most other fashion events in the country.
There's also the added element of star power which tends to be quite prevalent at BCW. Celebrity showstoppers are a norm, sometimes as part of promotions for ongoing Hum Network dramas. Considering the popularity of these dramas, it only adds to the show's overall marketing power. On the other hand, this does often mean that the fashion gets undermined.
But can one really single out BCW for critique when celebrity and drama promotions have now even begun to frequent council-lead fashion weeks? One can no longer just target BCW for showing market-friendly 'safe' design – sadly, the same criticism applies to most other fashion events in the country.
Perhaps it's better to just observe QHBCW as a sound marketing platform for designers, a lucrative exhibit of sorts that allows them to reach out to the world. "The BCW team is great to work with and I had such a great experience last time that I have decided to show with them again this year," enthuses Sonya Battla who will be presenting an ode to Kashmir as the event's finale.
For a stronger dose of fashion, which may not necessarily be business-friendly, one notices the Hum network extending itself to Showcase, a three-day event scheduled for April with a very strong designer lineup.
At the moment, though, there's QHBCW to look forward to. Expect celebrity, bling and plenty of razzle dazzle if not unadulterated fashion.
Email