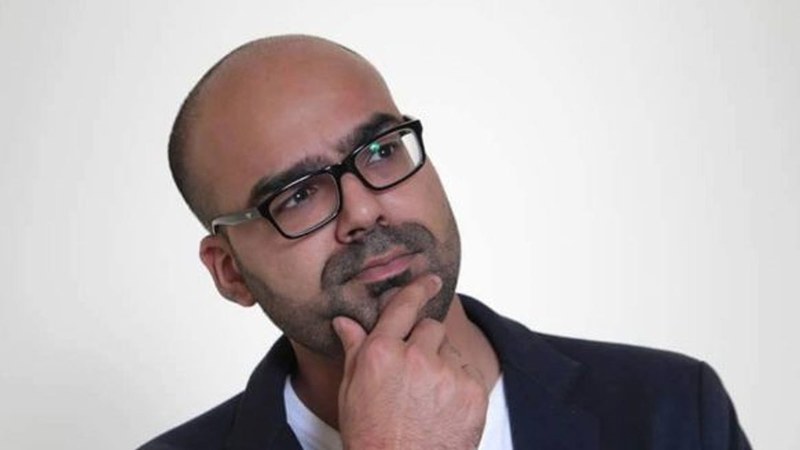 Last night, Junaid Akram made bibliophiles in Pakistan an offer they couldn't refuse.
The comedian who currently resides in Dubai is making a trip to Pakistan and has decided that he wants to put his 20kg luggage allowance to good use.
On his Facebook page, he shared that he's "traveling back to Karachi this weekend and I have 20KGS of luggage available since I travel light. So instead of carrying badaam pistay (dry fruits) for someone else, I have a better idea.
"I'm headed to Bookworld by Kinokuniya in a few hours which is the largest bookstore in Dubai with one of the best collection of books. So if you're an avid reader and you really really wanted a book but it's not available anywhere in Pakistan, please let me know. I'll get it for you (and probably even deliver it to you if I'm in your city). And don't even worry about the cost, kindly accept it as a gift from me."
Say whaaaa?
Junaid assures his Facebook followers that this is not a "marketing gimmick". He believes that if there's "anything that'll take us out of the darkness, [it's] books... I just want to propagate a culture wherein when I enter a coffee shop, I would love to see more people reading books than taking pointless selfies."
Diverse requests came pouring in, ranging from autobiographies like The Artist: Being Iniesta to self-help reads such as Edward De Bono's Lateral Thinking.
He also had a few unreasonable requests.
---
Junaid's kind offer is not only getting coveted books into the hands of eager readers, but also appears to be laying the foundations of a book-sharing community!
---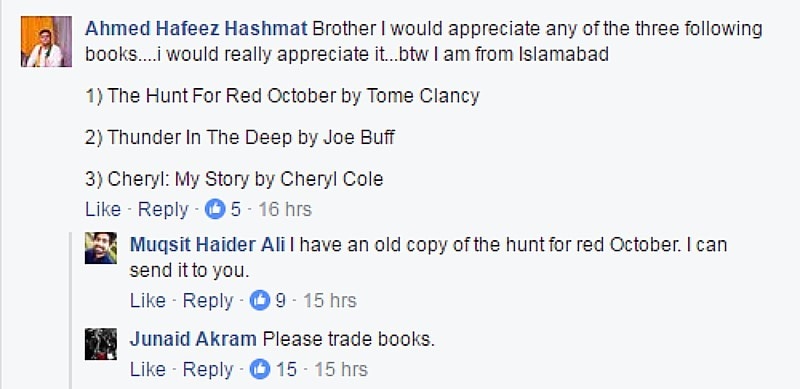 Kudos to Junaid Akram for taking this much-needed initiative. Here's hoping he's inspired many others to follow his example.
Email