Dryness is not the most common skin condition in Pakistan what with it being crazy hot most of the year. So when I end up with scratchy patches on my face or body, I panic.
We all have that one heavy-duty moisturiser we slather on in the winter. But what of this ongoing interval where it's started to get hot but is still dry?
Ordering products from abroad and hoping they work is a frustrating process. My love for local beauty gems is nothing new. I prefer looking at what local brands have to offer because they will pay attention to my needs better than any manufacturing factory abroad.
So why don't you give these amazing local products a try and see if they work for you?
Price: Rs600
It's no secret that I've been obsessed with Organic Secrets from the moment I tried their Sea Whisper Shampoo. A good body scrub is a staple for dry skin but it's difficult to find one that's not too harsh.
This scrub, however, contains shea butter and Himalayan sea salt that makes for the perfect scrub and moisturise combo. Its lavender extracts help sooth dry irritated skin. A major plus — it smells amazing!
Price: Rs400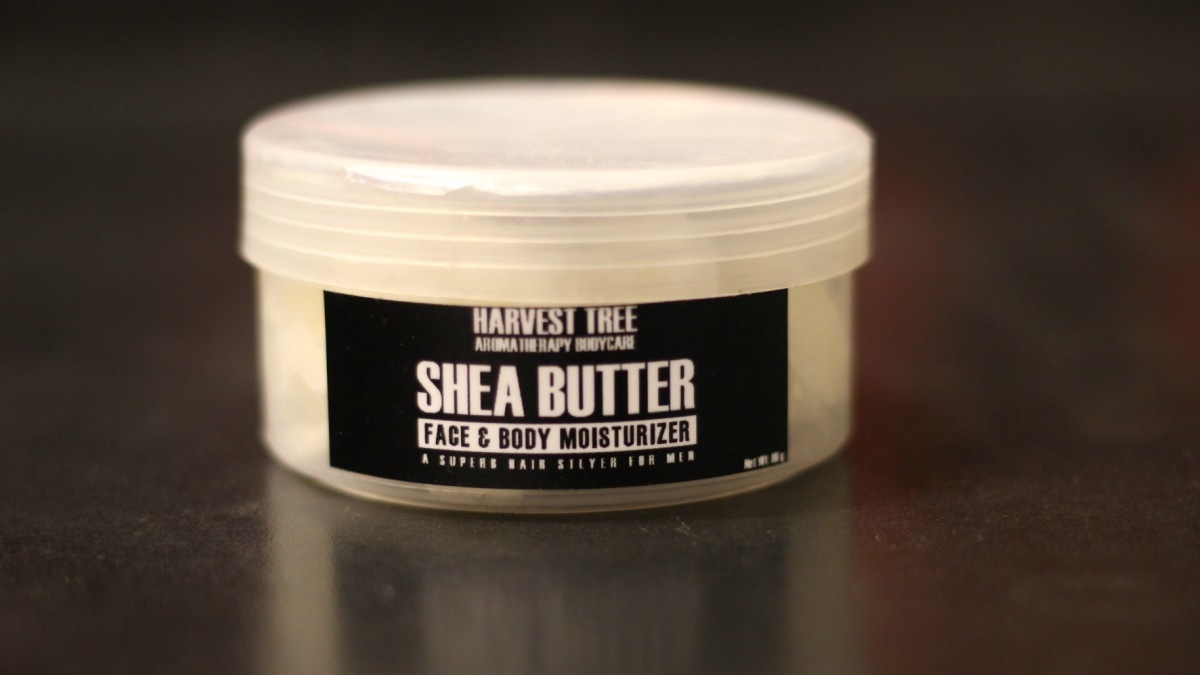 Harvest Tree caught my attention years ago at an event and I was eager to try their products out. The all-organic brand doesn't make moisturisers (moisturisers require emulsifiers that are high on chemical content) and while I find most of their products perfect for summers, their shea butter got on my good side this winter!
Unscented and thick, it hydrates my skin and can also be used on the hair. However, I don't think it's ideal for using on the face unless you dilute it, maybe? It's quite thick, so you might have to wait a bit for it to warm up. But that thick formula is a saviour during chilly evenings.
Price: Rs530
Spa in a Bottle is a recent discovery for me. After stalking their Facebook page for a while (yes, I said stalking, okay?) I finally decided to give them a try and I'm glad I did. My skin is usually in a combination state in the winters but it just goes crazy during the awkward seasonal change.
The 24k Gold Serum is pretty much a dupe for Farsali's Rose Gold Elixir with perks. It does a great job of relaxing stressed out skin and its lightweight formula means it has the right amount of hydration to make it perfect for day wear. Also, you can use it on your lips! Just apply a drop before your favorite matte lipstick and don't worry about chuuara lips!
Price: Rs200
I was worried about this scrub considering that it comes in a bar form. I assumed it would be too harsh for the skin. But it is surprisingly gentle and the bar form makes it convenient.
With ingredients like olive oil and coconut oil, it was bound to be nourishing and oats themselves make for gentle exfoliation. It can be used on both face and body and it's the best for travelling!
Skin Renew Cream by CoNatural
Price: Rs2200
One of the worst symptoms of dry skin is wrinkles. Dry skin ages faster, so it's good to invest in products that will prevent us young folk from ageing before our time. This CoNatural cream carries a hefty price tag but its thick formula makes it the perfect night cream to tighten up the skin without depriving it of hydration.
My only problem with the cream was that while it says unscented there is a familiar scent that I couldn't quite identify. But considering it wouldn't bother me in general, I would say go ahead and end your day with it to wake up to softer plumper skin.
Price: Rs600
This dry weather takes a huge toll on my feet. With cracks so deep a close up could rival the Grand Canyon, I need something to heal my heels (sorry not sorry) and this Candy Foot Softener came into my life. You just have to dissolve some in a tub and soak my feet in it and then feel the love!
I usually wash my feet before soaking them and sometimes for extra smoothness I scrub the product directly on my skin before dunking them in hot water. Not the recommended way but my toes disagree!
---
The writer can be reached on Twitter
This article was originally published on 5 March, 2017.
Email